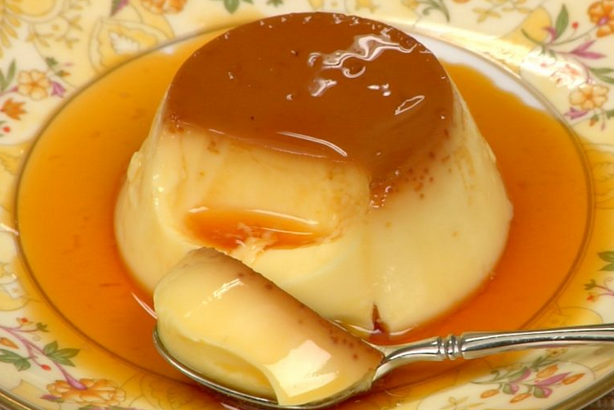 After delivery of your child, it is time to give her a healthy and easy to digest food. You can give her a taste of custards, vegetables, fruits, and dals at this stage. Ensure you make these lovely and healthy combined custards and familiarize your child of these textures and flavors. Custards are highly nutritious for children.
Here is the list of 5 custards for kids below 2 years. Prepare them and serve with love.
Simple egg custard
A simple egg custard is easy to make.
Required ingredients
2 cups of milk
4 egg yolks
1tbsp corn flour
1 tsp vanilla extract
1 ½ tbsp sugar. This can be made in your home.
Mixed fruit custard recipe
Required ingredients
2.5 cups of milk or almond milk
5 tbsp of sugar
2 tbsp of custard powder
3 tbsp of milk
2 cups of chopped fruits
Basic custard recipe
Required ingredients
Milk- 3 cups
Egg-4
Sugar-1/2 cup
Vanilla -1 ½ tsp
Salt- 1 tsp
Cinnamon or groundnut optional
Serves- 6
Nutritional details
Good source of Vitamin D, protein, calcium, and choline
Easy custard recipe with chocolate sauce
It is simple and creamy baked vanilla custard by mixing soy milk, topping it with homemade chocolate sauce. Cooking time 5 minutes.
Required materials
3 big eggs slightly beaten
1 teaspoon of vanilla
½ cup of sugar
2 and ½ cups of soy milk plus
½ cup don't go nuts soy butter
Salt for taste
Cinnamon for taste
Egg-less vanilla custard recipe
This is a simple recipe to make at home with the following ingredients. The egg-less vanilla custard is an ideal side dish for cakes, desserts, bowl of fruits, and soufflés.
Required ingredients
Milk- 600 ml
Fresh cream- 100 ml
Vanilla extract- 1 tsp
Castor sugar- 50 grams
Corn flour- 2 tbsp
The above posts are easy to prepare available in your kitchen. These custards give your baby required energy and nutrients vital for growth.