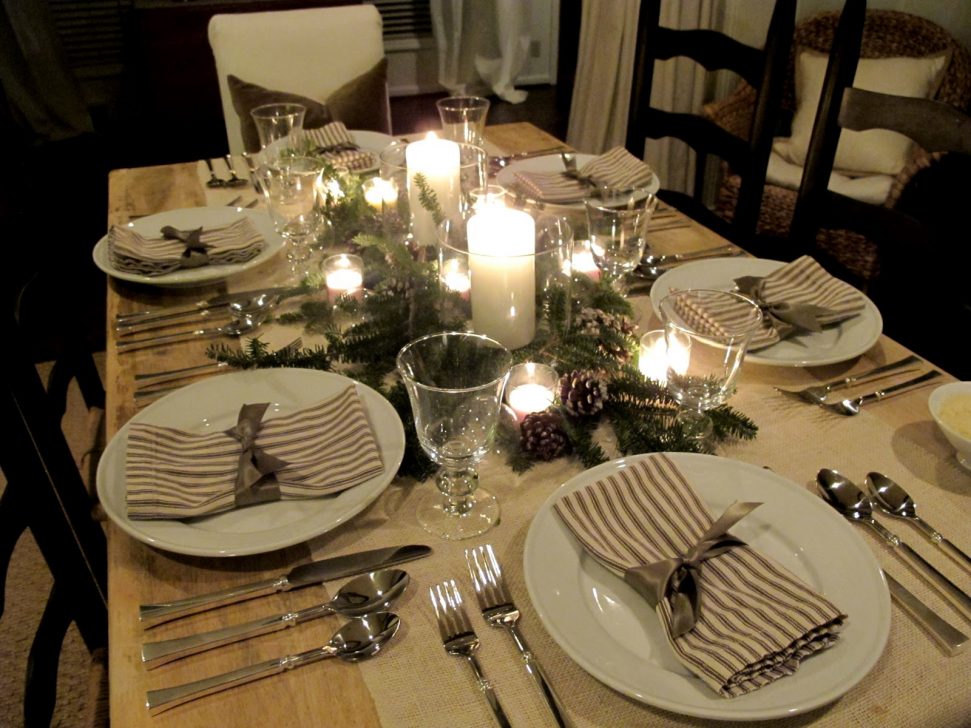 As a perfect host, are you getting ready for a sit-down dinner? Then here are the tips for properly preparing a beautiful and attractive table for the special occasion.
8 Tips For Setting a Beautiful Table
Select the kind of china that rightly suits the food your guest and family really enjoys. On simple country pottery, any kind of simple food looks great and tastes delicious. Do choose the right color that comes well with the food and the lighting of the room.
Do buy some extra soup bowl as it is the need of the hour. These bowls can also be used for small serving dishes, liquid condiment holders, chip bowls, salad bowls and so on.
Add to the table large wine glasses and large glass mugs, as it can be used to serve water to wine with a lot of perfection.
An attractive table covering will really inspire the palate. Do select a table cloth that matches the table settings and room atmosphere. Go head, get dramatic and be creative from the core of your heart.
You can bring that extra color to the dinning table with cloth napkins. This will really act as setting a colorful pop on the table.
On the table, a bunch of fresh flower will always be nice. Do decorate the vase with different size and shape flowers. Let the fragrance and color add extra thrill for the dinning experience.
Runny after-and before dinner delight can play a central role on the table.
Use down-to-earth mugs for serving coffee. You can also use fancy French China for certain occasion for setting the perfect mood for dinning.
Guests drop in for certain occasion of special events and happening in your personal or professional life. Grab this particular opportunity by making your dinning table meaningful and entertaining them with your special food.
image credit – g-freerd.com