Chalkboard wall are so much fun to have in your home and are a huge bonus for parents that currently have wall-scribbling children! Instead of banning your kids from writing on walls, you can encourage them now to become creative and inspired. Drawing and coloring are powerful tools and have an immense influence on the development of your child.
Amazingly Easy DIY Chalkboard Wall for Your Kids!
Here's How to create that Chalkboard Wall of Kids' Dreams:
Choose the Right Brand
There are many different brands of chalkboard paint on the market, so make sure to do your research before you go out shopping. One brand I have used in the past was Rust-Oleum from Home Depot. It's a fabulous black flat chalkboard paint that can be used on wood, metal, concrete, masonry and drywall.
Begin with a Smooth Surface
Make sure you do not have a textured wall, which will make it hard to write on and to wipe off. If you don't have a smooth wall, an easy way to make one is to purchase Masonite panels. You can get these cut to size at your hardware store and screw them onto your current wall.
Don't Forget Primer
If you paint calls for it in the instructions, use a good primer before you start painting. If you are thinking of painting over any shiny metal surfaces, make sure to sand it lightly before any paint is applied.
Start Painting the Right Way
Get your brush or roller out and apply your chalkboard paint generously. Make sure to do two coats of paint otherwise your chalkboard will not work. For best results, allow the painted area to dry and cure for 3 days before even touching or using the chalkboard.
Prep the Surface
In order for your chalkboard to work, you need to rub the entire surface with a piece of white chalk. Rubbing chalk over the entire board prevents any future marks after you erase your future drawings.
Few of the Indian websites which sell chalkboard sticker are:
Indian website from where you can buy chalkboard black paint is:
Chalkboard black paint brand available in India through online is:
Here are few home decor ideas for chalkboard wall for your kids: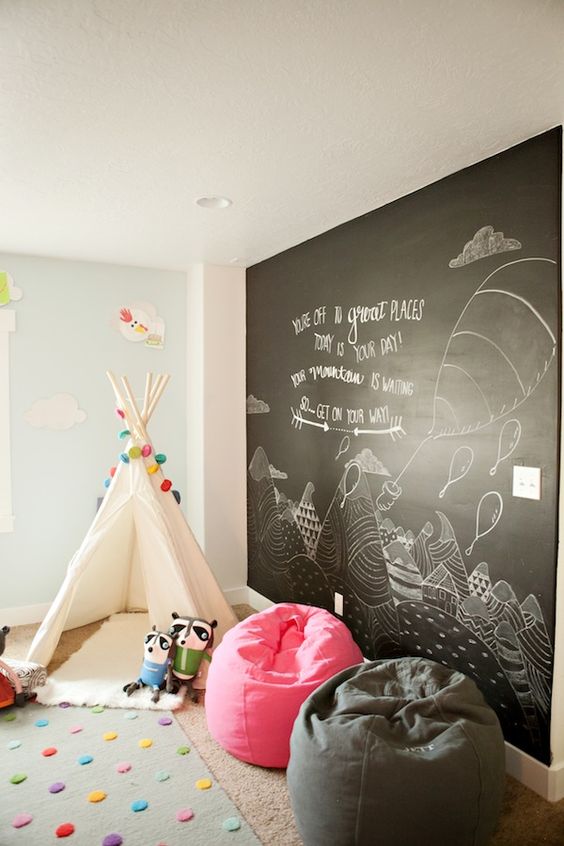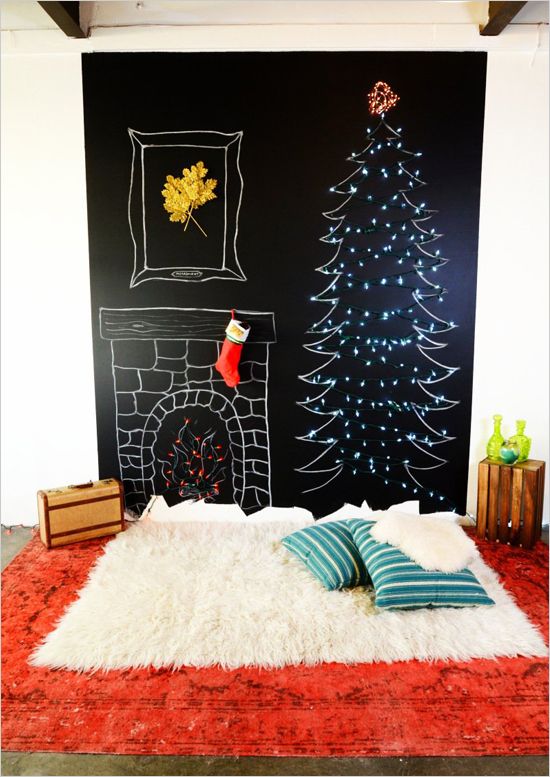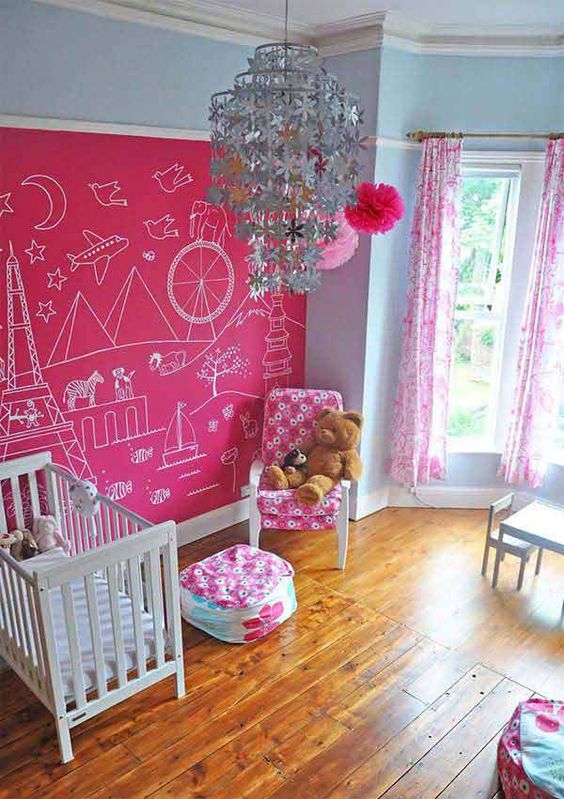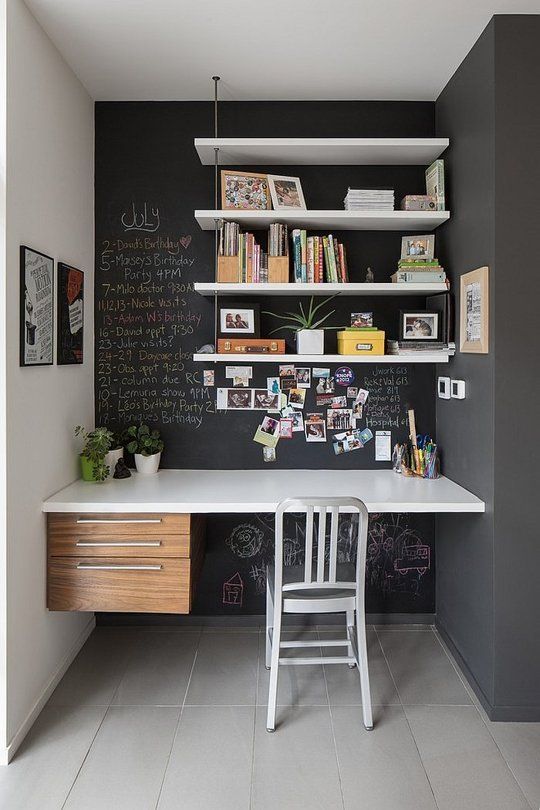 Painting a chalkboard wall for your kids are not only a fun way for your kids to get creative but also it's also a way to create lasting memories! So get out your DIY skills and start painting away!