Melblok is a revolutionary skin care brand for pigmentaiotn with a line of amazing products that are sold worldwide and formulated to tackle a number of skincare woes, including: Malasma, dark circles beneath eyes, acne scars, freckles, uneven skin-tone, dull skin and dark circles. I thought of trying out products from Melblok because my skin has recently recovered form a severe bout of acne which continued for atleast 3 to 4 months.The eruptions have subsided now but the pigmentation the acne left behind are unsightly. II do not want to pick random products so went with Melbolk, which was recommended by my beautician based upon reviews of many satisfied customers.
Hyper-pigmentation, uneven complexion and pigmentation that left behind on the skin post-acne are problems that need to be treated comprehensively. So, I picked up three products from Melblok including a face wash, a day cream and a night cream, as well.Below, I shall be describing in brief about these products and what they have to offer.I also want to mention that I have been using these since 1 month.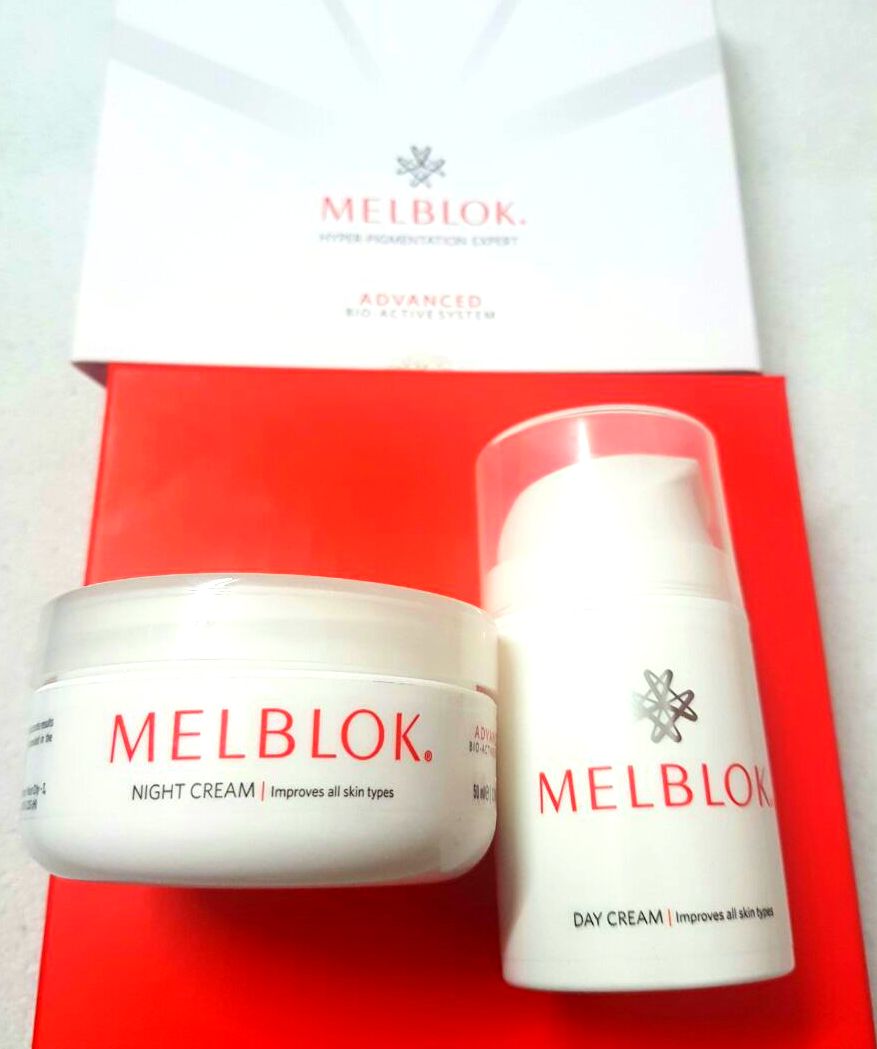 Get Even Complexion and Flawless Skin By Using Melblok Advance Home Kit and Pure Face Wash Gel
Melblok's Pure Face Wash Gel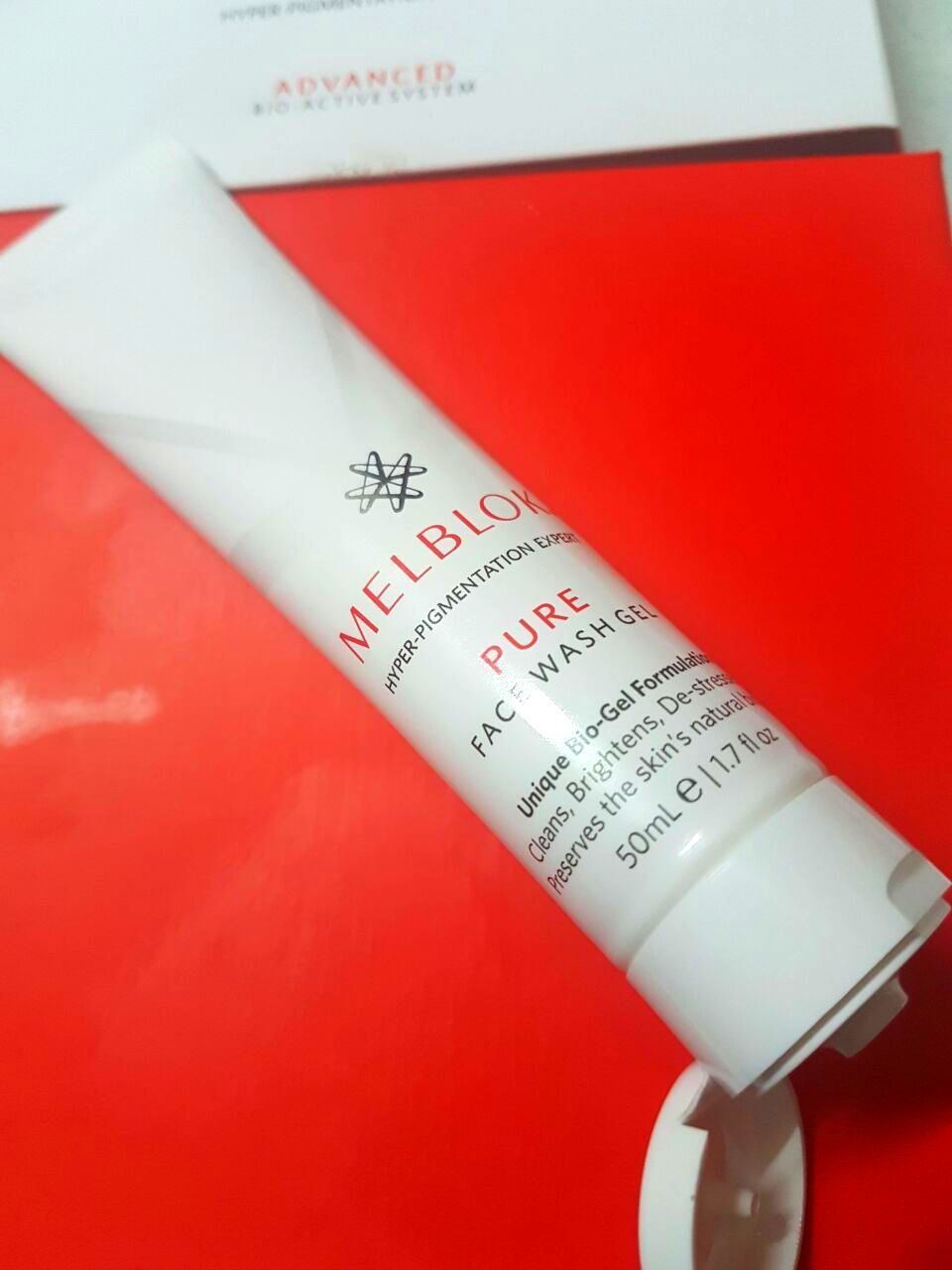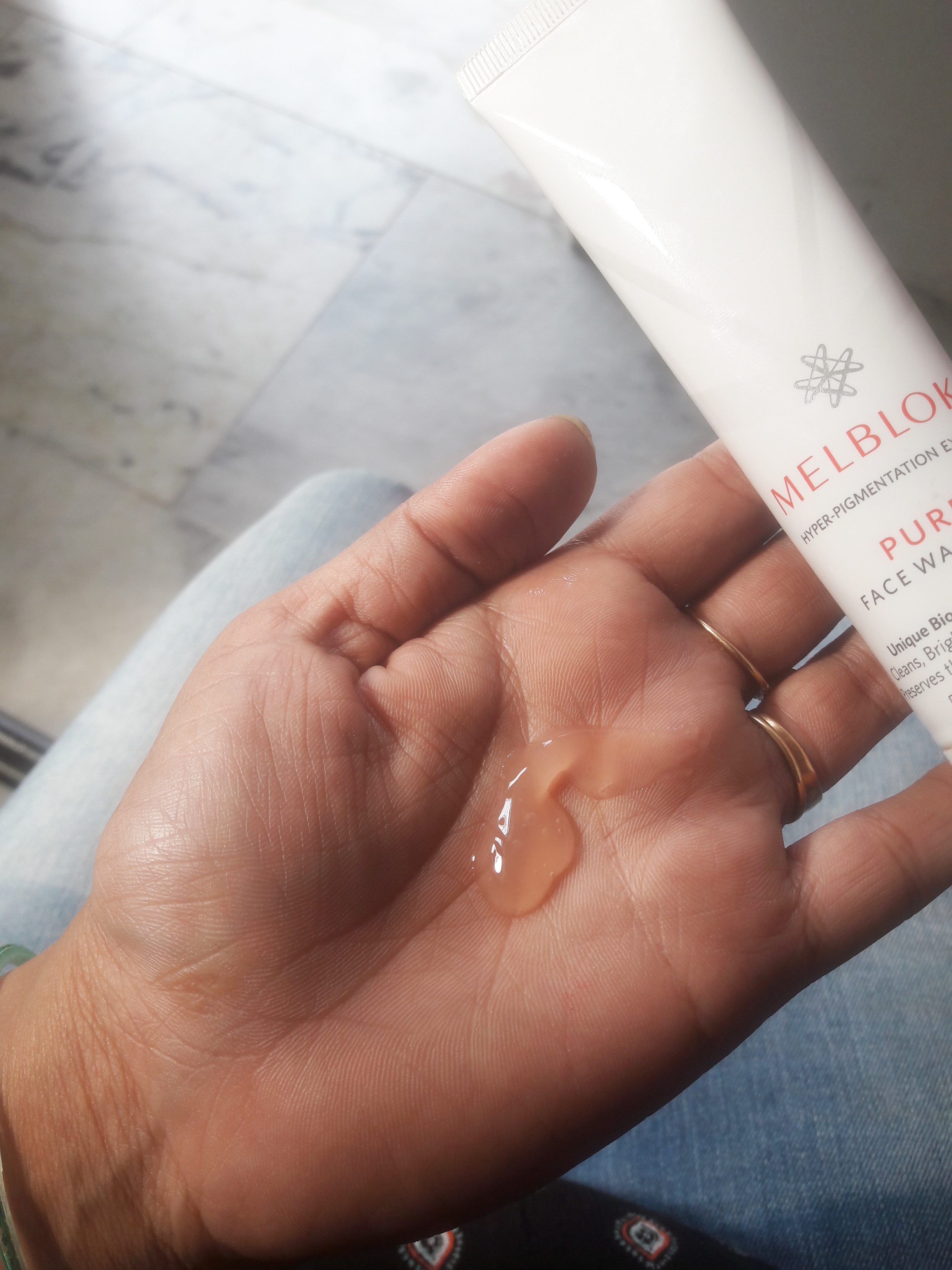 Price: INR 450 for 50 ml
This face wash has a Bio-Gel based formulation that closely mimics the skin's natural biology.So, it does not stretch out my skin.
Ph balanced formula does not disturb the acid-base balance of my skin.
It easily and gently removes all the dirt, grime and impurities from the skin surface.
Easy to rinse off.
Post-usage skin appears refreshed and hydrated
Anti-Bacterial formula
Sulfate-Free formula
pH 5.5 – Balanced for Healthy Skin
Melblok Advanced Day Cream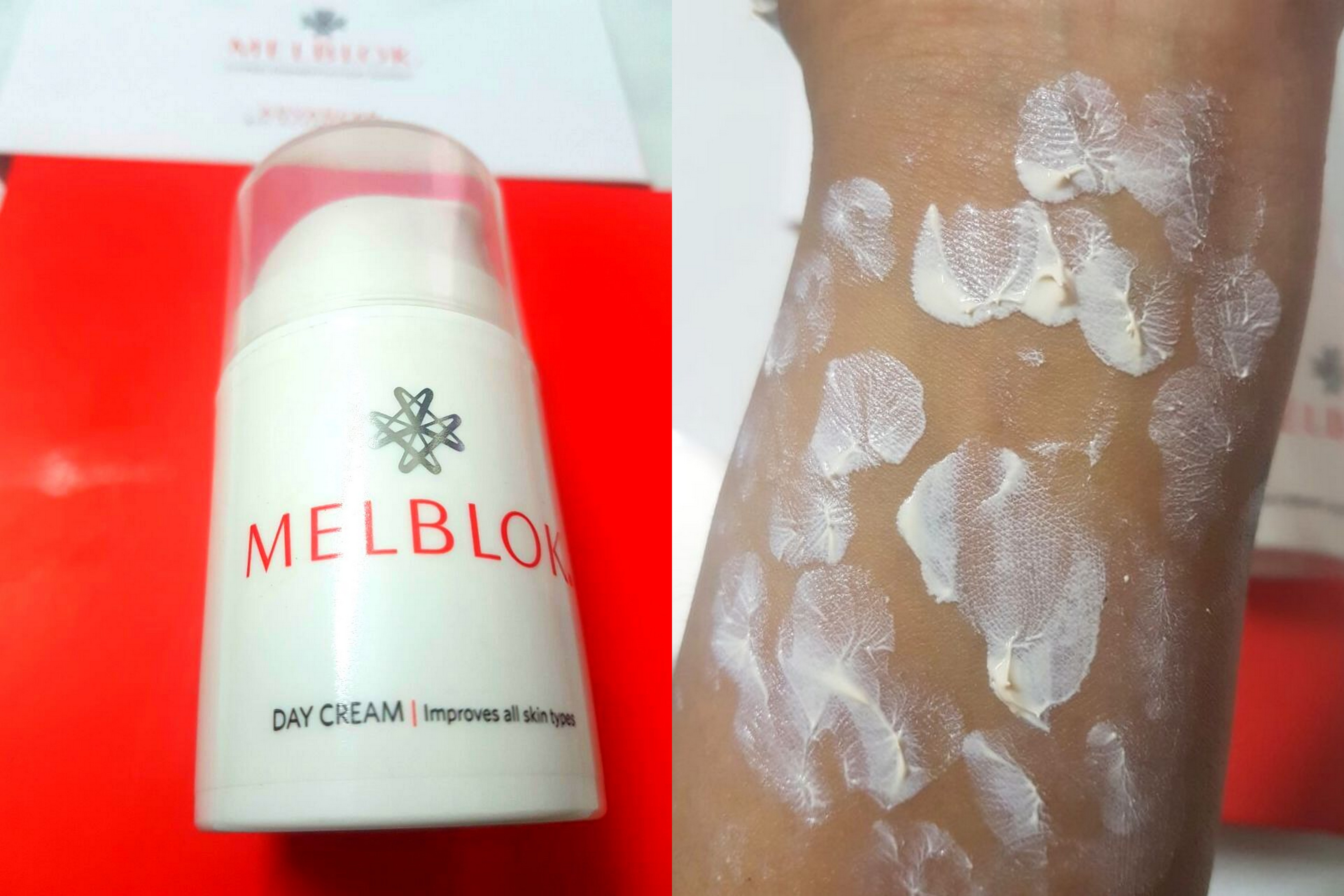 Price: INR 2600 for 50 ml
This day cream helps to protect your skin all day around and lighten Melasma, dark spots, dark circles, acne marks or any other type of pigmentation.If your pigmentation has resulted from harsh skin treatments, such as: laser therapies, chemical Peels etc, even then, you may use Melblok Day cream.
The components in this Day cream work at the base layer of your skin to suppress the over-active melanin producing cells natural, normal physiology.  This helps to dramatically reduce, all kinds of pigmentation.
Hypoallergenic so, a good choice for sensitive skin like mine
Does not clog pores
Contains no steroids, hormones or harsh chemicals.
Contains no preservatives
Melblok Advanced Night Cream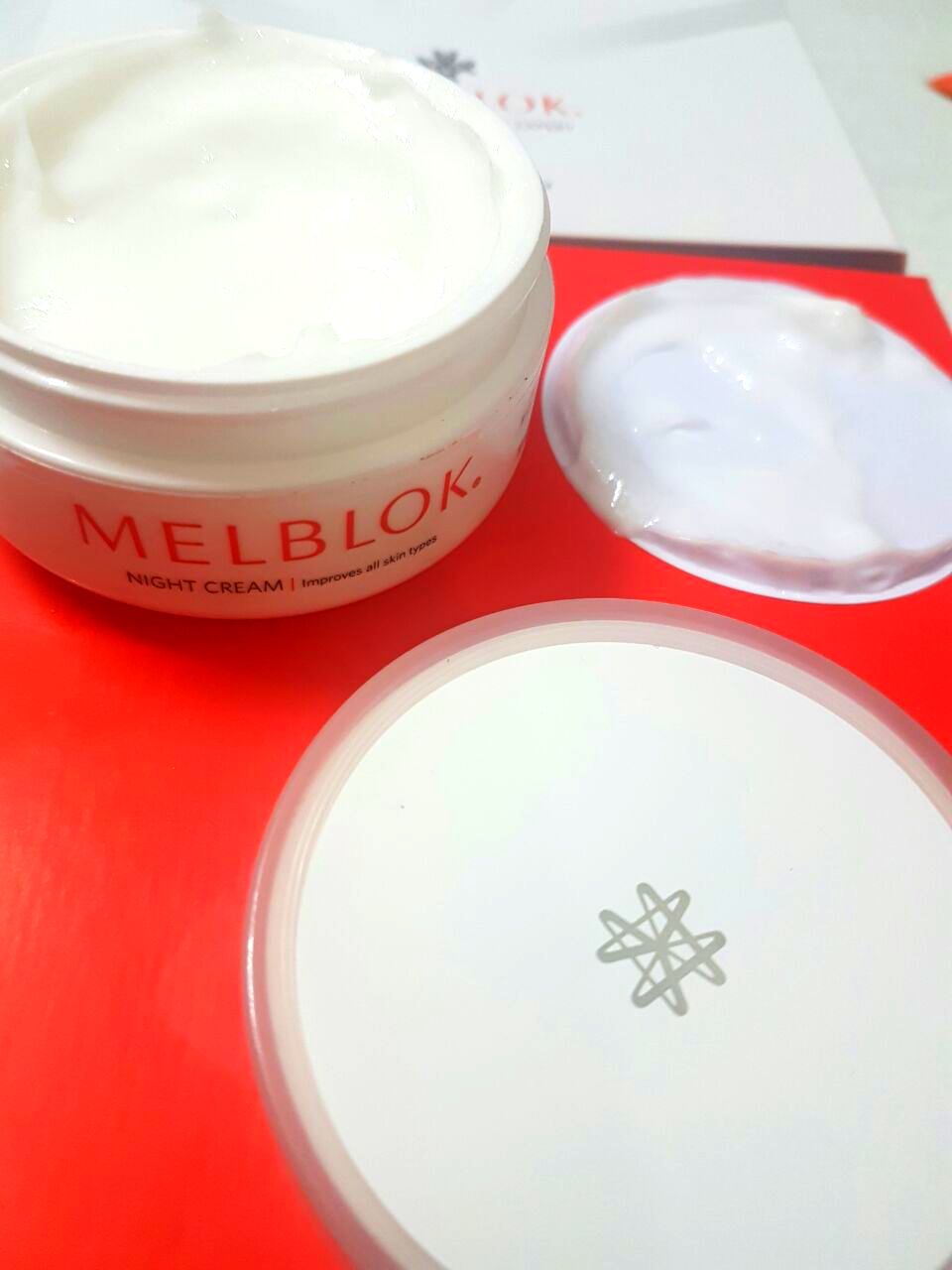 Price: INR 2600 for 50 ml
At nighttime, your skin switches it's mode.The protective functions subside and the tendency of the skin shifts towards repairing the damage.Using Melblok night cream helps your skin to lighten the blemishes by carrying out various biochemical reactions like cell renewal, regeneration of Collagen, shedding of dead skin cells, disintegration of melanin build up etc.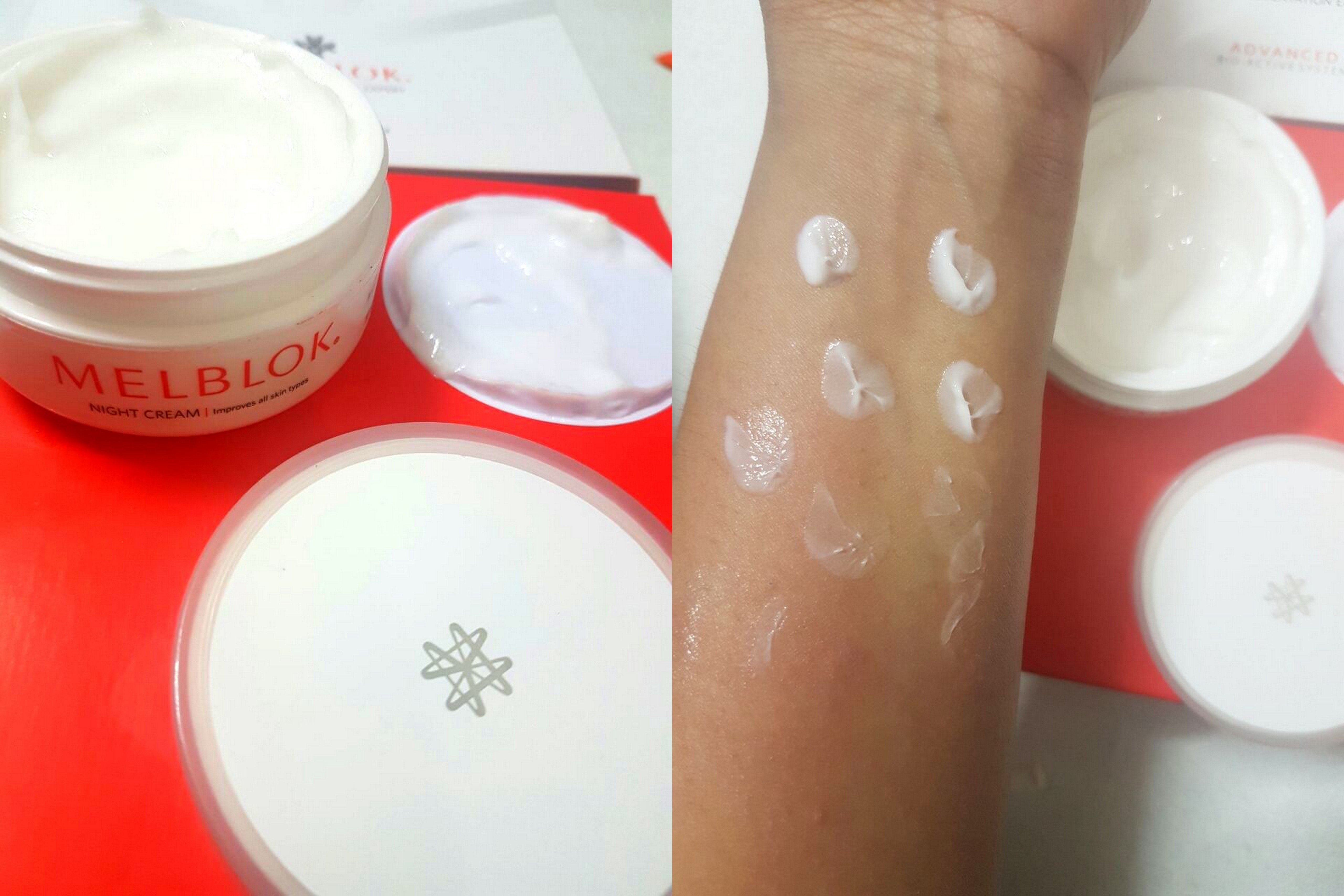 After 1 month of usage, I believe I made the right choice of switching to Melblok products as the blemishes due to acne have reduced to a good extent and are less prominent by at least 50 percent. I plan to continue using this trio of Face wash, Day cream and Night cream till the acne pigmentation goes away, totally