Who wants to go through the pain of selecting a dress for a party and then selecting the appropriate accessories along with it? No one. Whenever you have to go to a party, your closet looks like a storm had taken place inside it because of all the time you spend rummaging through all the clothes you have. You still end up with nothing to wear and you sit there screaming at the top of your head. Happens with everyone, no big deal. With all these tips you can easily find something and start to dress up quickly. They will help you find the right outfit for yourself.
TIPS TO DRESS UP FOR A PARTY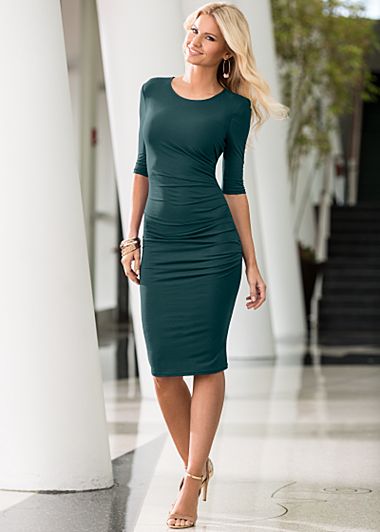 DRESS CODE IS IMPORTANT
Dress code plays a very vital role in selecting what to wear to the party. You will obviously look like a fool if you wear a Halloween costume to a formal party. You need to keep the dress code in mind and select your outfit accordingly. Your dress must be event appropriate. This may be difficult when the dress code is not exactly implied in the invitation. Not to worry. You can just wear something neutral which would be perfect for any party. There are dresses which are not too flashy and not too formal. You can buy such dresses from online shopping sites such as Abof which offers you hefty discounts and cashbacks, using exclusive Abof coupons. You can always go for such dresses and accessorise them with a clutch and some cute earrings. You won't be overdressed or underdressed this way.
WHAT GOES WITH WHAT
It may be difficult to decide what kind of accessory would go with what kind of dress. Honestly, it is actually pretty easy. Follow just this one rule. If you are wearing a plain dress with no prints or anything sparkly then your accessories should be sparkly. Like, if you wear a plain black dress, pair it up with some silver dangly earrings, a bracelet and a clutch. Don't overdo it. This way you won't look too flashy or too simple. On the other hand, when you decide to wear something with prints or something that is quite iconic and sparkly, then your accessories should be kept to minimum. This way your dress will stand out and your accessories will also complement it in the best way.
BE SMART
You have to play smart with colours here. You surely don't want to go to a party looking like a rainbow. Make sure you wear the right colours that actually complement your skin tone and the event. You wouldn't want to wear a plain black outfit to wedding. Wear something like red or blue. Even if you plan on wearing something rather plain, there is a way to make the plain outfit look extraordinary. Nude outfits are totally in trend these days; you can wear something like that but make sure it doesn't look dull. Add on a sparkly clutch with some colour to make the simple outfit stand out. Play with colours but in the right way.
MAKE UP
Make up is very important while you are planning an outfit. Even if you don't know much about make up, you can still do it and make yourself look great. The only thing you have to keep in mind is your dress. The makeup should be totally according to your dress. If you wear a rather bright dress, then tone down your make up to natural, you don't want to look like a gift bag with everything shiny on your body and face. If your dress is simple then you can go for a heavy make-up look. Perfect make-up can make you go from 5 to 10 immediately.
CLEAN UP
Before you start doing anything with your face, make sure to clean up properly and use moisturizer. Your make-up will be better if your face is extremely clean and properly moisturized. It will also save you from the acne that make-up can cause. Make sure that the surface of your skin is smooth and there is no oil or dirt before you start applying make-up
CHECK IT ALL
Do you want your face to look all glorious and your arms and legs to look not so glorious? Obviously, no. It is important to check all the parts of your body that are showing through your dress. Make sure your arms and legs look equally groomed as your face. Moisturize them and clean them too properly. If it is needed, put on some make-up on them.
Suppose, you are wearing a backless dress then pat some dry foundation on your back so that it looks evenly toned. Every part that is showing and out in the open, needs attention. This is the secret of the celebrities and this is how they look flawless at every party they attend.
FOOTWEAR
Footwear plays such an important role in your outfit. It could either make you look like a diva or like a fool who doesn't know fashion at all. We won't let the second case happen with you. You might get confused while selecting footwear. Just go for something that wouldn't ruin your look with its colour or flashiness. Something neutral like black or beige is the best option because they won't take the eyes off of your whole outfit and still make it look better. If your outfit is plain then you may go for something with stones or something sparkly. This way your outfit will look much better. Make sure you wear comfortable footwear if you want to really party all night.
OVERDRESS
There may be times when you just can't find the right outfit and you don't want to go shopping too. In this case, you can overdress a little with whatever you have. You can always remove something like your bracelet or earrings if you think that people are not as much dressed as you are, at the party. It is better to overdress than looking too simple as compared to the people around you. Over done make-up can still suffice but not an over the top dress. Wear more things which you can easily remove if you think you are overdressed, like a jacket, or a necklace etc.
DETAILS ARE IMPORTANT
Even the smallest details are important when you are getting dressed for a party. The smallest things can make your outfit better or worse. This is why it is important to pay attention to every little detail. Like, adding on a small bindi can make your face look better. Check everything in your outfit before you go out, see if everything is perfect or not. Be careful than being sorry after you have reached the party and you think that you could have done that or this. Do whatever you want at home. Experiment all you want but make sure you look good.
HAIR
How could we forget the most important part? How your hair look is very essential for your outfit. You have to see what goes better with the dress, loose hair or a ponytail or even a messy bun. Experiment a little beforehand and see what suits your face better and also goes along with your dress. You may even be having a bad hair day; you can solve that too by using dry shampoo. Don't just overdo it anywhere and try to keep it simple.
Use these tips and no one can stop you from being the centre of attention. Start your preparation beforehand because you know how much time it will take. You don't want to dress up for nothing if you reach the party when everyone is gone. Don't be late and look fabulous.