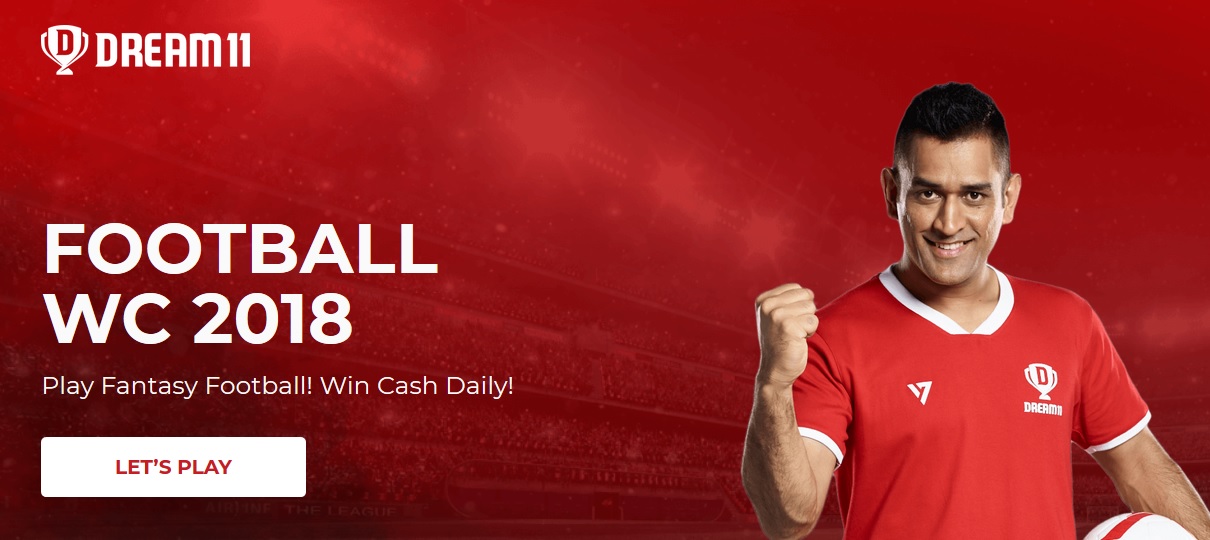 In past few years, the popularity of the sport Football has witnessed an upward trend among Indian sports enthusiasts. The football fervor was all over the country during the last few days. If you too are amongst Football fans then we have a site to recommend to you. Well, you must be aware of Dream11 if you are into online gaming.
Fantasy Football Games on Dream11
For those of you who do not not know about this fantastic, virtual gaming website, let us introduce it to you. Dream11 is a website (also available as a mobile app), where you can play online games like Fantasy Cricket, Kabaddi, Fantasy football etc. The user base is increasing by the day. At present there are already Millions of Indians who are authentic, registered users on the website. There are of course, many other such websites which offer online gaming experiences but so far, Dream11 is dominating the virtual scenario of gaming.  These virtual matches being played by Thousands of users are indeed an extension of the actual matches happening at the same time in real-world.
The Dream11 website is intuitive, well-designed and user-friendly. This is one place where you can spend a few minutes each day, play fantasy football and apply your knowledge and research skills about the game to win matches, challenges and contests.
To start with, you will get a sign-up bonus. This bonus can be used for creating your first team on the website. If you make your friends register and play on their website and mobile app by applying your promocode, you again get certain bonus points. For creating an account on Dream11 and playing, you will need to follow certain steps and provide basic details like name, phone number, email etc. Since, actual money transactions are involved, you need to provide your PAN card details and basic bank account details.
To play virtual games on Dream11, the users need to create a virtual team of their own. The choose real players. The users get points based upon how  their chosen players perform on a given day a upcoming match. If the football players that you selected and your team performs well, you are rewarded in form of points. Points are upgraded every minute during the match.These points can then be redeemed in form of cash, directly into your bank account. To earn maximum points, it is a good idea to research about the current form and performances of players, listen to some news and consult certain prediction websites. All this research can help you pick the best players for your team.
There are leaderboards on the website which are updated frequently. Through these, the users can check out the performance of their teams. Also, every time your chosen player scores a goal, you get rewarded. So, you can imagine the thrill you experience while playing football at Dream11. The graphics and sounds effects of the website are very reality like. So, overall it's a package deal of entertainment and rewards. Anybody who is into online gaming must give a shot to Dream11.com.