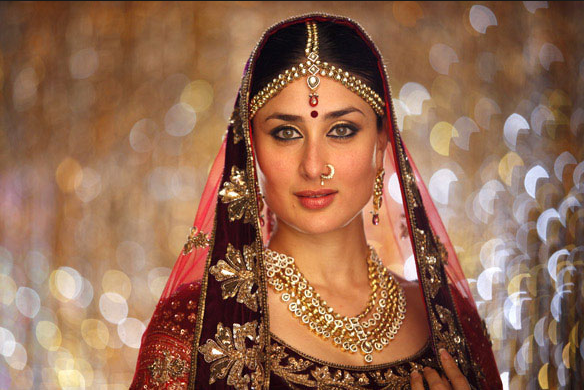 Talk about Indian weddings and the best part is the bride herself. They are the showstopper and the show stealer. All the eyes will be set on them. You will also get to catch different expressions of the bride. The big fat Indian wedding is a must attend.
Here are few Indian brides and their rocking weddings
The innocent ones:
Almost all the brides pretend to be innocent on the wedding day, some of them genuinely are. Of course, you cannot show your wedding excitement to others, all you can do is just blush.
The self obsessed ones:
Nothing matters to her than she herself. She would be more bothered about her outfit and the makeup and she will constantly bug you with questions like, "Main kaisi lag rahi hu?"
The filmy one:
These brides are difficult to handle. They expect their weddings to be just like those that takes place in a movie. They want everything to be perfect and grand. And talk about sangeet program, they are so filmy that they start dancing in their own wedding.
The sentimental one:
Be it mehandi, fera or vidaai, the bride always has tears in her life. Not that she isn't excited about the wedding, but is finding difficulty in leaving her home and family members. Hasn't she heard this phrase, "Ladki to paraya dhan hai."
The fun lover:
Whether it is her wedding or her friend's she just enjoys the moment. She doesn't care, "Log kya kahenge?" She just pulls her friends and rocks the stage.
Hope this article has been interesting. Next time if you are in an Indian wedding, do not miss to find out the emotional colors of the bride. You will simply love being a part of the wedding. Let us know your feedback.