Ask anyone in downtown New York City who they think is the next big artist and the coolest people will likely reply "Marko Stout". Stout has a huge cult following of loyal fans and art lovers who think of him as the next Andy Warhol. So much so that the Huffington Post recent ran an article entitled, "Is Marko Stout the Next Andy Warhol".
However, Stout's popularity has grown immensely over the last few years and his following is no longer cult-like. His shows and fame are now becoming more diverse and international. Last spring Stout received massive media coverage after a record breaking sale of his large female sculptures to a Berlin nightclub owner at the popular New York Art Expo show hosted by the Redwood Media Group, LLC. The artist was also featured in Food and Beverage magazine, The New York Times and Beat Magazine after the sale of his latest print series to the SOHO Grill in downtown NYC. This trendy eatery also displays a large collection of pop art by other famous New York artists such as Warhol, Haring and Lichtenstein.
Marko Stout is Dominating NYC Art Scene!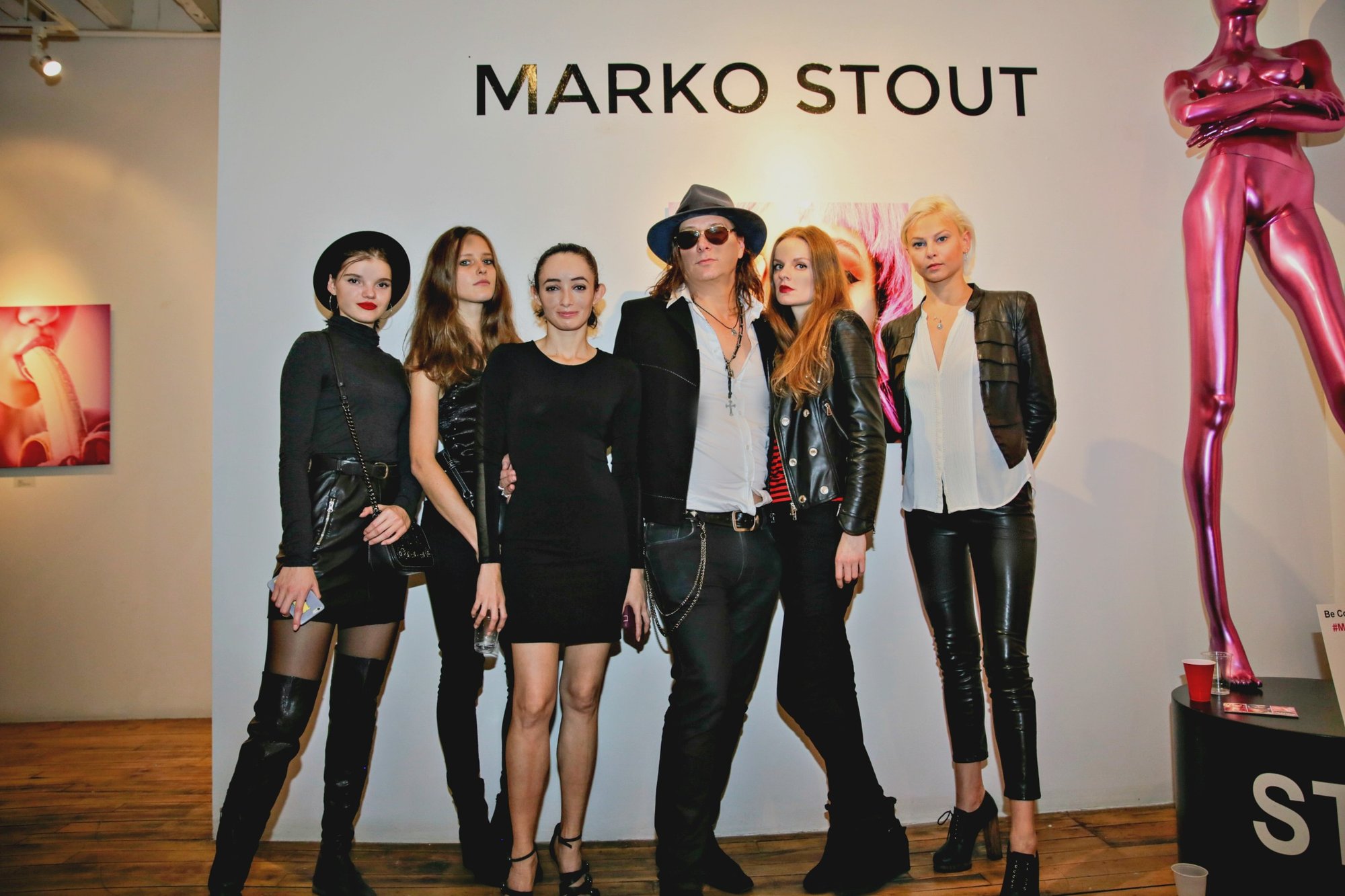 As with Andy Warhol, Marko Stout is the type of artist that comes along once in a generation and gives a voice to that generation. In a recent Huffington Post article entitled, "The Next Warhol? An Interview with Marko Stout" the artist was asked about his industrial pop style and Stout replied, "I don't like classifications. I find them too limiting. But I kind of like industrial pop it seems to capture the essence. So I'm cool with it, maybe I'll steal the term."
Marko Stout's potentiality and skills made him a popular international artist, and he is famous for his pop style and inclusions of unique storytelling. Though, he is considered as a mainstream artist now; it wasn't the same before. In the initial phase of his career during the late 90s, he was treated like an outsider in SoHo, San Francisco and New York.
Marko Stout didn't have an easy way out like many artists, he was from a small town in New Jersey, he was away from the world of glamor and glitz of NY City. Stout was into surfing, athletics, and rock music during the early days. After the completion of high school, the young artist decided to try his hands in the glamor world and to travel complete Europe and America and to try on odd jobs in the journey.
Eventually, Marko Stout came back home for pursuing the college studies in Medicine and Biology from Columbia and Princeton universities. He was financially poor but a talented student. He took few more years for completing his orthopedic training from a NY Veteran's hospital. But, he changed his direction later to go for his creative side and followed his dreams after getting a doctorate and went ahead to California.
His works are selling on the rapid scale in the recent years after getting accepted as a mainstream artist in the art world. His galleries are making record making sales. He also plans for more galleries and international exhibitions. His fans mainly belong to a young audience, and he is being claimed as the next Andy Warhol.