The awaited festival of KarwaChauth is now coming, making it the perfect time to get hands painting with an exquisite Mehndi designs for every married women or for the girl soon to marry her fiancé. Mehndi designs are an outcome of art practiced over years. However to apply mehndi on hands and feet on KarwaChauth is the mandatory ritual of the festival. So here for you are some exquisite Mehndi Designs patterns to choose from.
Mehndi Designs to Flaunt on KarwaChauth
Exquisite Arabian Mehndi Design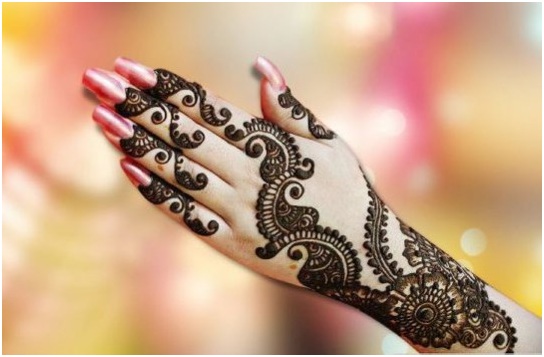 If you love Arabian Mehndi designs a lot then a design pattern like this is the one to choose. It's minimalist Mehndi designs of Arabian mehndi pattern that can turn your hands instantly beautiful. You would in fact love to flaunt this Mehndi design a lot.
Trending Circular Mehndi Design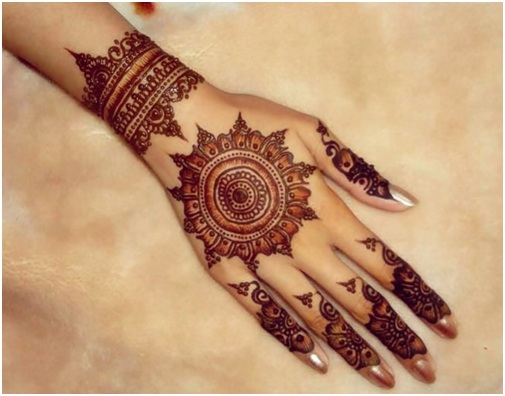 If you are fond of trendy mehndi designs then this kind of circular mehndi designs are much in trend these days, which you can choose to get your hands designed with. It's one of the most exquisite Mehndi designs indeed.
Indo Western Mehndi Design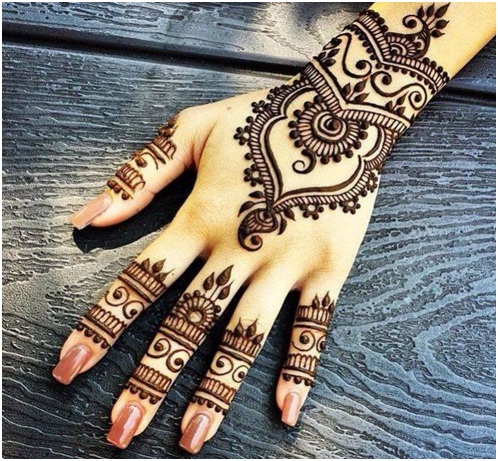 It's another very trendy and much popular Mehndi design these days. So this KarwaChauth flaunt beautiful indo western Mehndi design on your beautiful hands.
Jaal Mehndi Design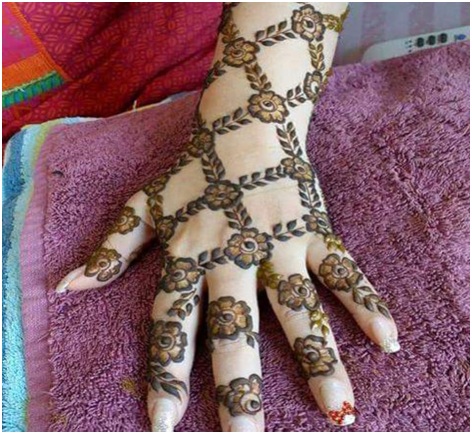 It's not so common but a very beautiful Mehndi design to choose for getting hands painted on this KarwaChauth. It gives a prominent design patterns and also gives a dark and long last in impressing on hands.
Minimalist Mehndi Design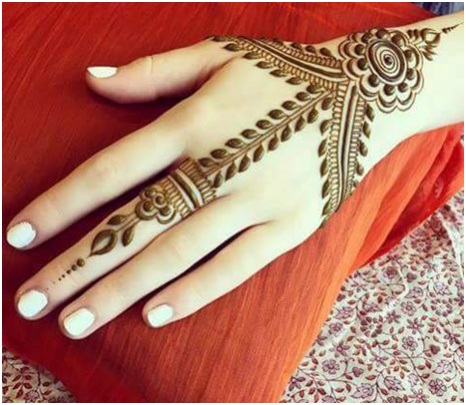 For the ones not so crazy about Mehndi but for the sake of rituals can go for this kind of Mehndi design patterns that are unique as minimalist to get hands designed with on KarwaChauth.
New Unique Mehndi Design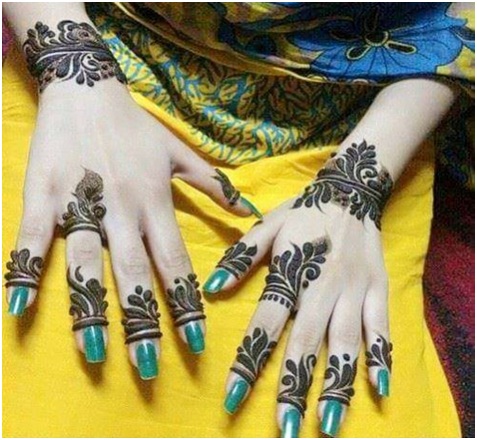 It's not just unique and latest Mehndi design patter, it's exquisite and awesome to flaunt on the day of KarwaChauth celebration. Such lovely and unique designs of Mehndi are a craze among youngster these days.
Bridal Mehndi Design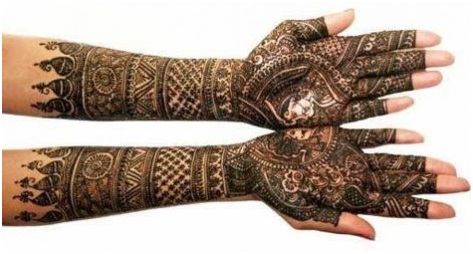 This is the most preferred Mehndi design among the new married women and others too. It's a design that gives the bridal feel again on being applied to hands. You can get it applied on your hands if you wish to get that bridal feel again on this KarwaChauth.