Zee Classic the channel with it's famous proposition, Wo Zamana Kare Deewana commemorates the legendary veteran actor, Prem Nath on his 25th death anniversary with the, " Prem Nath Film Festival". This film festival reminisces Amar Prem Nath's memorably incredible film journey, this 11th of November, 2017 at 11.30 am every Saturday.
Prem Nath Film Festival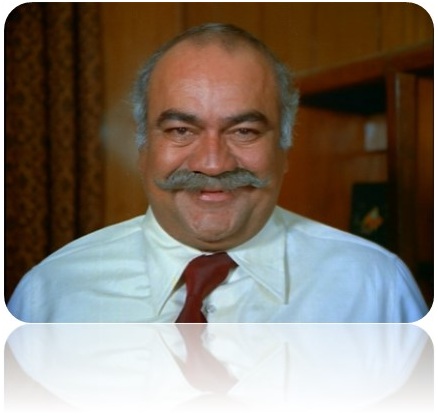 Prem Nath has showcased many memorable roles in iconic movies. Some of them being, the cunning villain in Karz( 1980) and the terrifying saint in Sanyasi (1975) and an entertaining comedian as well, during the era of 70's and 80's. The actor was versatile and we have seen him don various hats during his filmy journey. In words of his son, Prem Nath didn't want to be just a hero; instead he wanted to entertain the viewers with his unique style.
The festival would showcase four of the Prem Nath's most famous movies, including:  Kaalicharan, Johny Mera Naam, Kabeela and Gautam Govinda each Saturday of this month at 8.30 AM starting from the 11th of November,2017 .
11th November: Kalicharan

18th November: Kabeela

25th November:  Gautam Govinda

2nd December: Johny Mera Naam
These movies would be followed by a showcase of special documentary series, "Amar Prem Nath" at 11.30 AM . These documentary-biopic series have been compiled by his son, Monty Nath in four parts. This documentary includes many of his co-artists, like: Dharmendra, Jitendra, Manoj Kumar ji and many more.
These documentary series would include interesting, not so popularly heard information about the veteran actor. This would also feature an insight into Prem Nath's iconic life by his own son, Mr Monty Nath. Prem Nath was a visionary whose approach towards movies was very different. In an era where most actors avoided negative roles, Prem Nath took them as a challenge. Till date, he continues to be an inspiration and role model for younger actors.
We are sure if you are a Bollywood classics buff, you would enjoy this festival of Amar Prem Nath to the fullest and pay your respects to the veteran actor.