Bangalore Music lovers, hold your breath as you welcome the most exciting music festival of 2017, this December. With the year about to end, why not unwind with the beats and rhythm of Ozone Urbana Music Festival. The prior Urbana Music Fests received an overwhelming response and lively crowd that motivated the organizers for this third Urbana music fest!!  So, Bangalore, are you ready to get high on music with the sensational Siddharth Mahadevan & the melodious Neeti Mohan. Be prepared to get high on music with DJ Hussain, performing live at the event.
Ozone Urbana Music Festival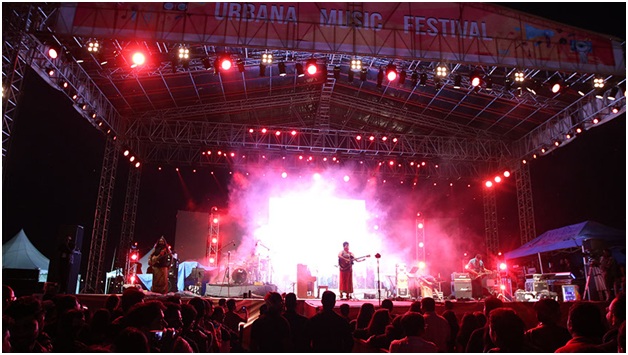 For those of you who do not know, Neeti Mohan is the singer of many hit Bollywood numbers like: Ishq wala love, Piya morey haule haule, To kheench meri photo piyaa etc. Siddharth Mahadevan's most popular numbers, include: Nachde ne sarey, Malang Malang and many more.
Ozone Urbana Music Festival
The event shall be held on:
Saturday, the 16th December 2017
Timings: 06:00 PM – 10:00 PM  at the Ozone Urbana Township, Udayagiri
To book your slots at the very earliest, visit Goeventz.com . Hurry up as only limited slots are available and huge crowds are expected. Enjoy delicious snacks and fast food at the various food stalls. There shall also be a buzzing flea market for you to make the shopaholic in you happy!! Do not worry about the kids getting cranky as there shall be a special, carnival zone, as well. So block your calendar and save the date to be a part of this enthralling entertainment with your family and friends.
Upon arrival, you shall be given a band. Late entries and re-entry is allowed as long as you procure the wrist band. The venue is open and the hospitality, refreshments are not included in the ticket. People and children of all age groups are allowed. There is no provision of seats. Although, there is free parking available at the venue.