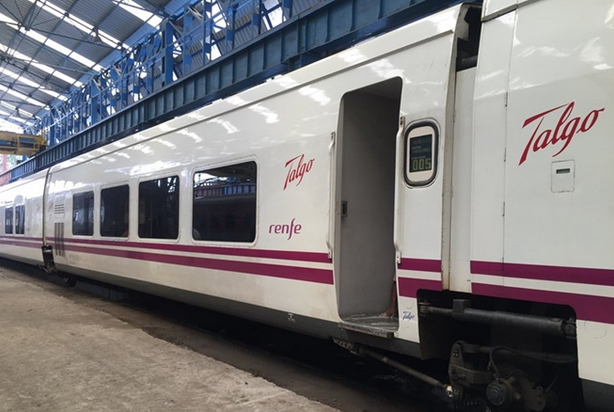 As Indian economy is growing quickly and new things are happening in all sectors. Yes, India will get new and high speed trains that can run 150kmph. Indian railways are conducting speed trails on various routes with Spanish manufactured Talgo trains. Talgo is one of the leading train service providers in Spain, with head office in Madrid operating worldwide.
Here are the 11 lesser known things you must know about Talgo train. These will hit Indian tracks soon and get ready to experience high tech travel.
11 Lesser Known Things You Must Know About Talgo Train
Talgo started its operations in 1941; its 250 version can run 250kmph. However in India the trails are conducted at 150kmph.
The train runs with nine coaches with two executive class cars, four chair cars, a power car, a cafeteria, and a coach for staff and equipment.
These train coaches are made with light weight material enable it reach the destination quicker than Rajdhani trains. For example the train will cover Delhi- Mumbai in 12 hours unlike Rajdhani trains which take 5 hours more.
Since, the coaches are made with light weight material. It requires less maintenance and enable to save one crore.
There is no need to lay new tracks for these types of trains. It can be operated on Indian tracks with minor modifications.
These trains have the following features that are new to Indian travelers; Luxurious individual seats with footrest, tables, entertainment system, reading lights, headphones, LED screens for enjoying video entertainments.
The train comes with new technology that keeps interiors cool even when the mercury hits 50 degree Celsius or plummet 20 degree Celsius.
Apart from above features Talgo offers more according to its website; in-house restaurant, a cafeteria, and shower units are additional features.
With Talgo trains Indian railways can reduce energy bill by 30% .This is due light weight coaches.
Talgo 250 trains are currently operated in Uzbekistan with a speed of 25kmph.
The ticket fare will be high, since it comes with new features.
These incredible Talgo trains are going to change the face of Indian railways and offer comfortable journey to travelling public.