Are you a resident of Kanpur or visiting Kanpur? The best casual dining place of Kanpur is EM chat Cafe. The Cuisines of this place are fast food, street food, desserts and beverages. It is popularly known for its EM chat-Chatori chaat plus EM chat-Snacks and food. It is the right place for families, group of friends and dating couples.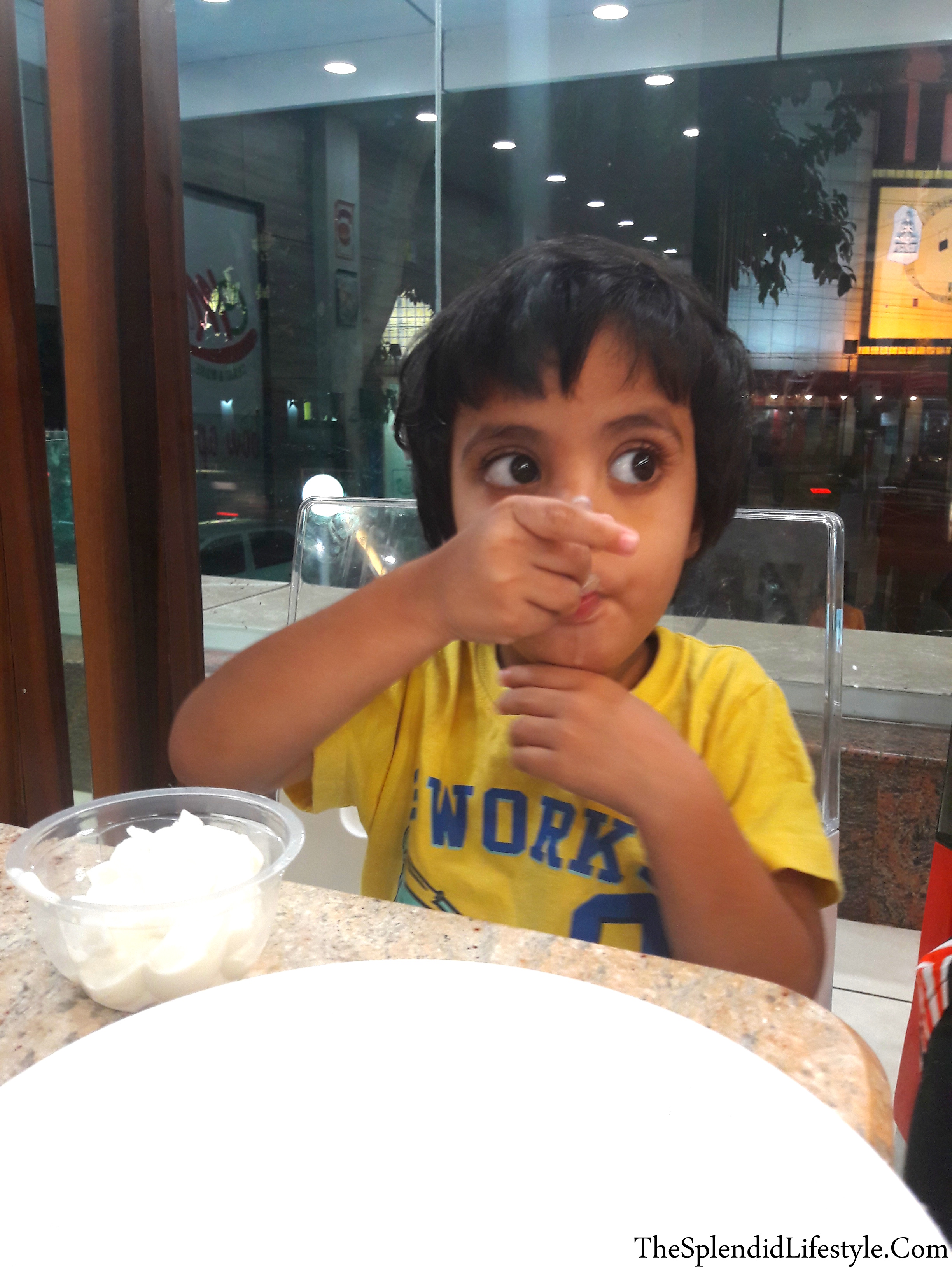 EM chat Cafe is Popular for its Yummy and Delicious Chaats in Kanpur
Address
EMchat Cafe
128, The Mall,
Mall Road, Kanpur
EM chat Cafe serves Pav Bhaji, Chhola Kulcha, Chhola Bhatura, Aaloo pops, Kachori Chhola, Samosa Chhola, Samosa, Paapad, French fries, Aaloo Tikki, Paapdi Chaat, Raaj Kachori, Aaloo Dhaniya, Dahi Bhalla, Bhelpuri, Chutney Batasha, Gol Gappe, Dahi Gujhiya, Basket Chaat, Sandwich boiled matar, fruit Chaat, fruit Salad and Dahi Bhalla Paapdi Chaat. The average cost is INR 400 for two people.  Cash and Cards are accepted. Its opening hours is from 10am to 12 midnight.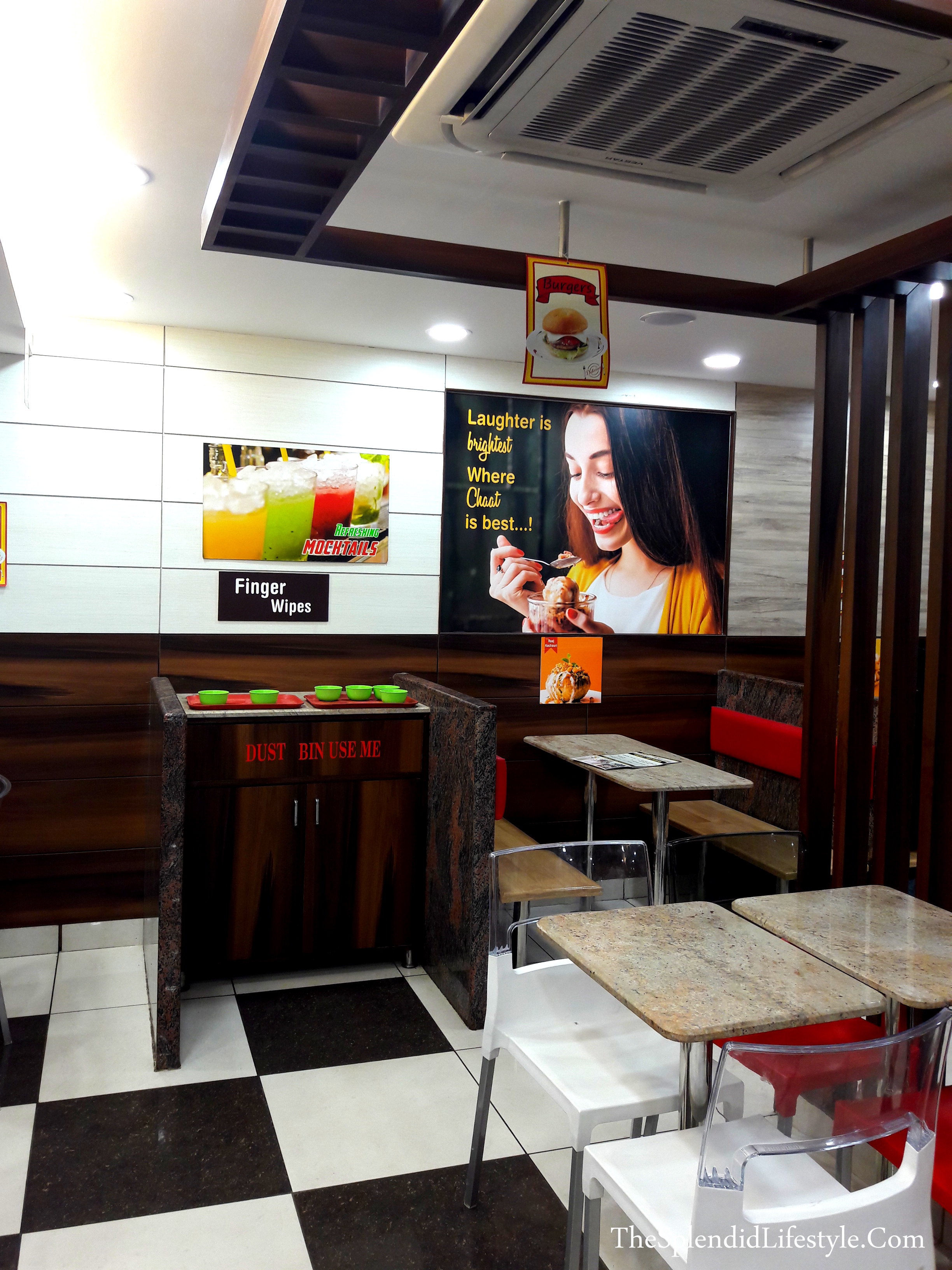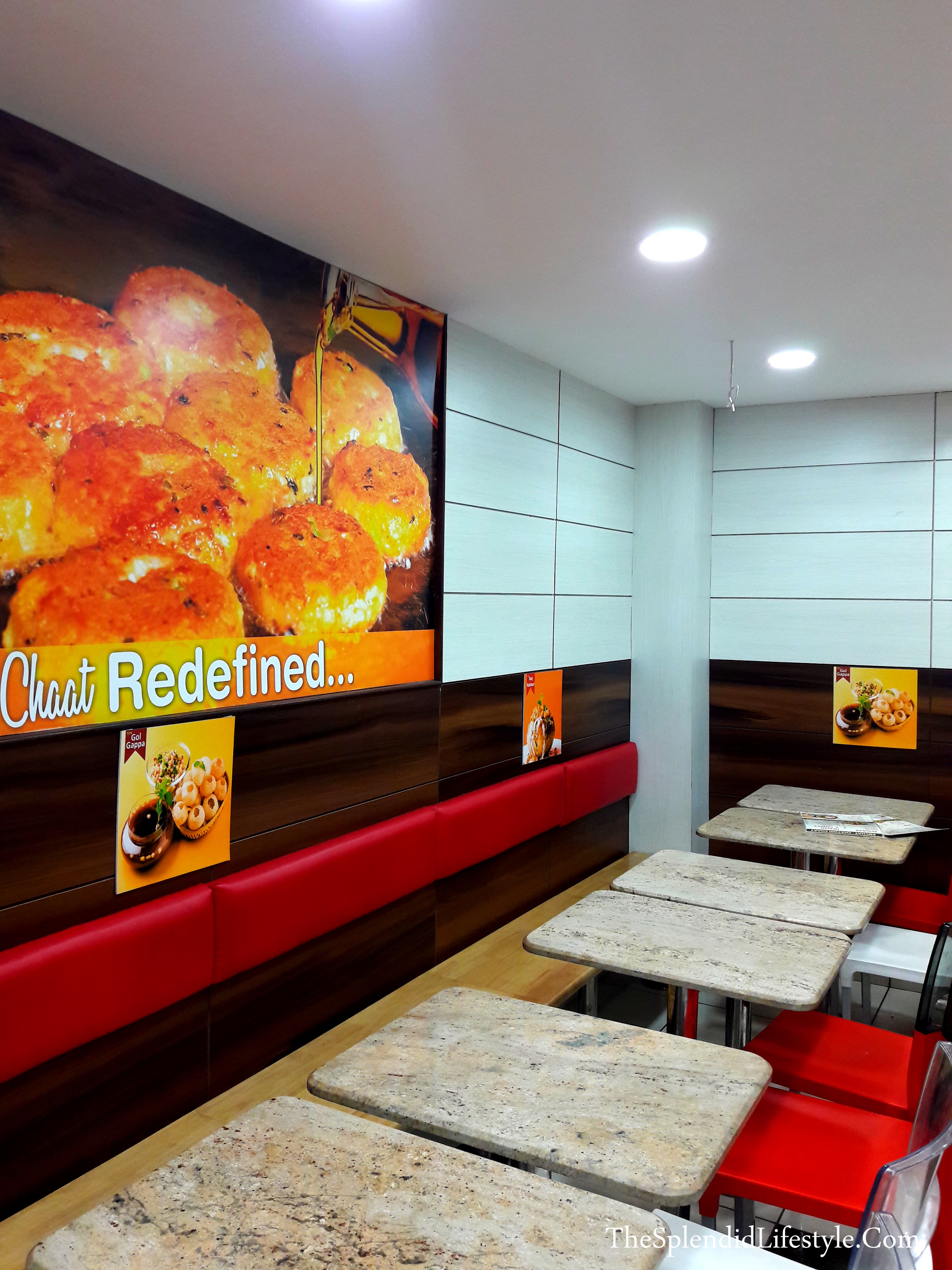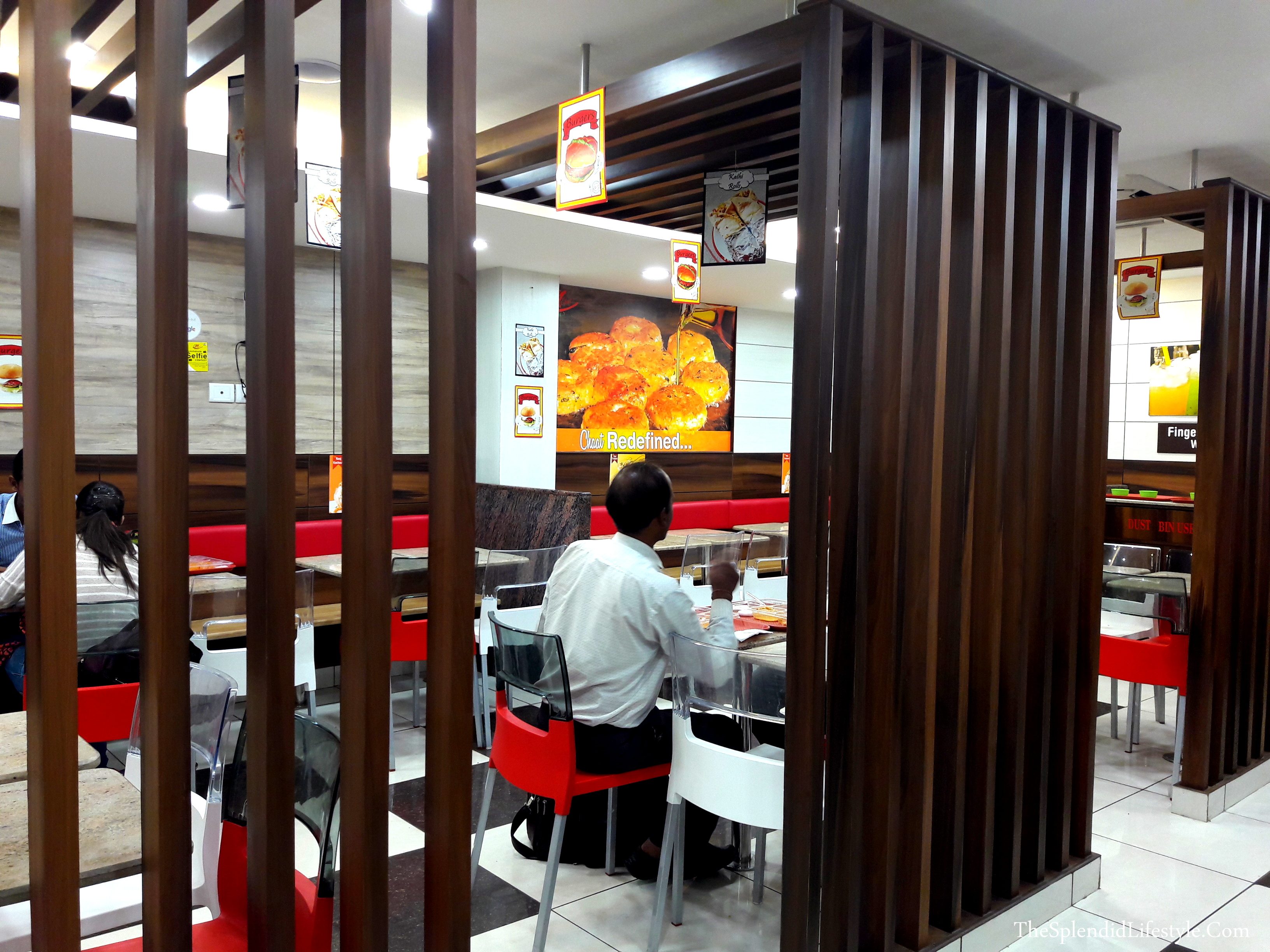 Em Chat Cafe
The highlights of EM chat Cafe are Home Delivery, Vegetarian Only and Self Service. On last weekend, I visited this place with my mother in law and my 2 year old son. Even though, this café is located on the busy street of The Mall road but once you enter you will feel a different calm atmosphere. We ordered Gol Gappe for INR 30, Paapdi Chaat for INR 45, Aloo Tikki for INR 40, French fries for INR 40, Cold Coffee for INR 45 and Vanilla Ice cream cup for INR 17. I personally loved sprouts and crispy papadi in Papadi Chaat We were surprised to know through its management that its Chef had previously worked with Haldiram group.  The kitchen and catering counter was always kept neat and clean. We liked the hygiene aspect as it was satisfactory.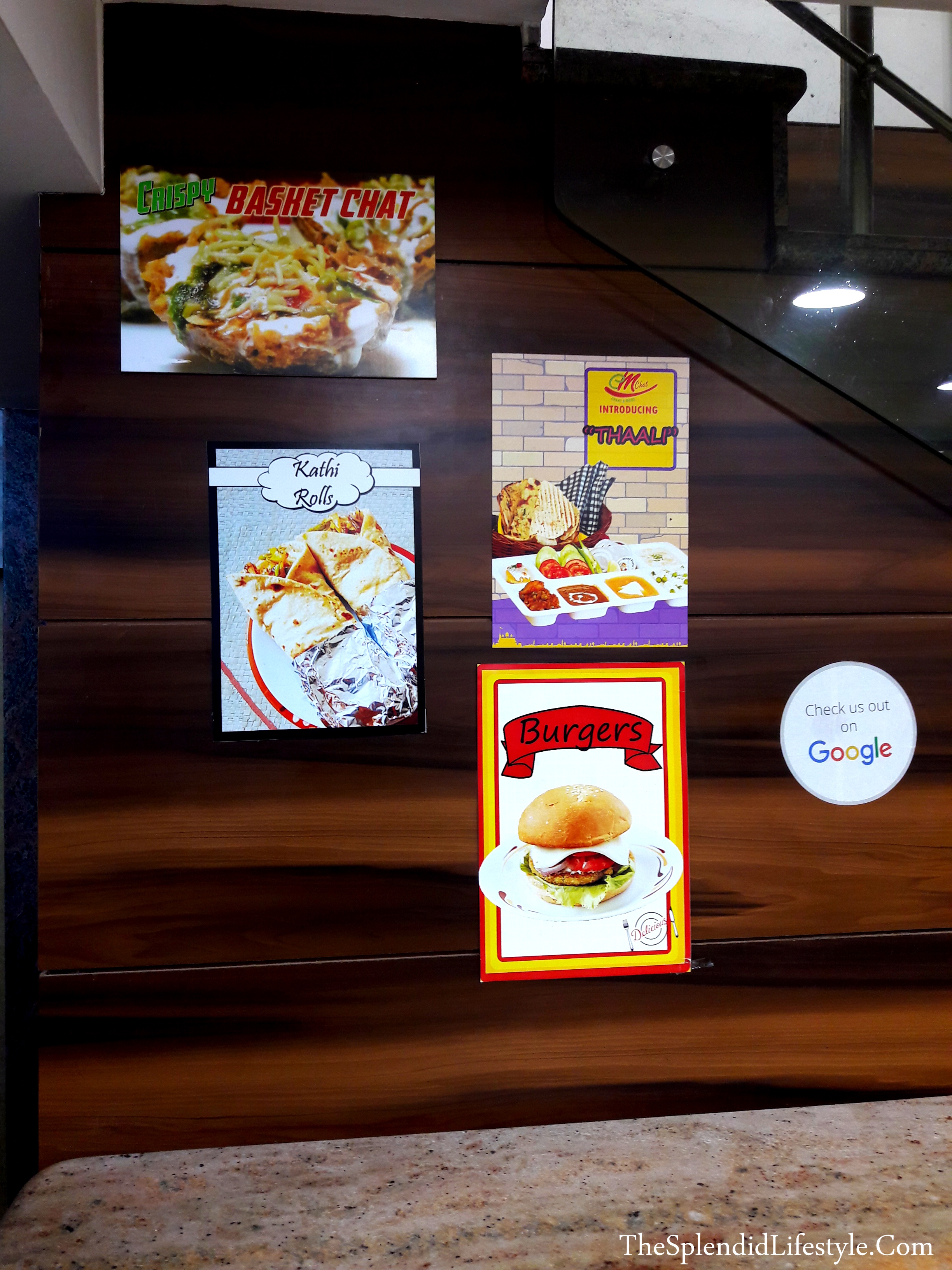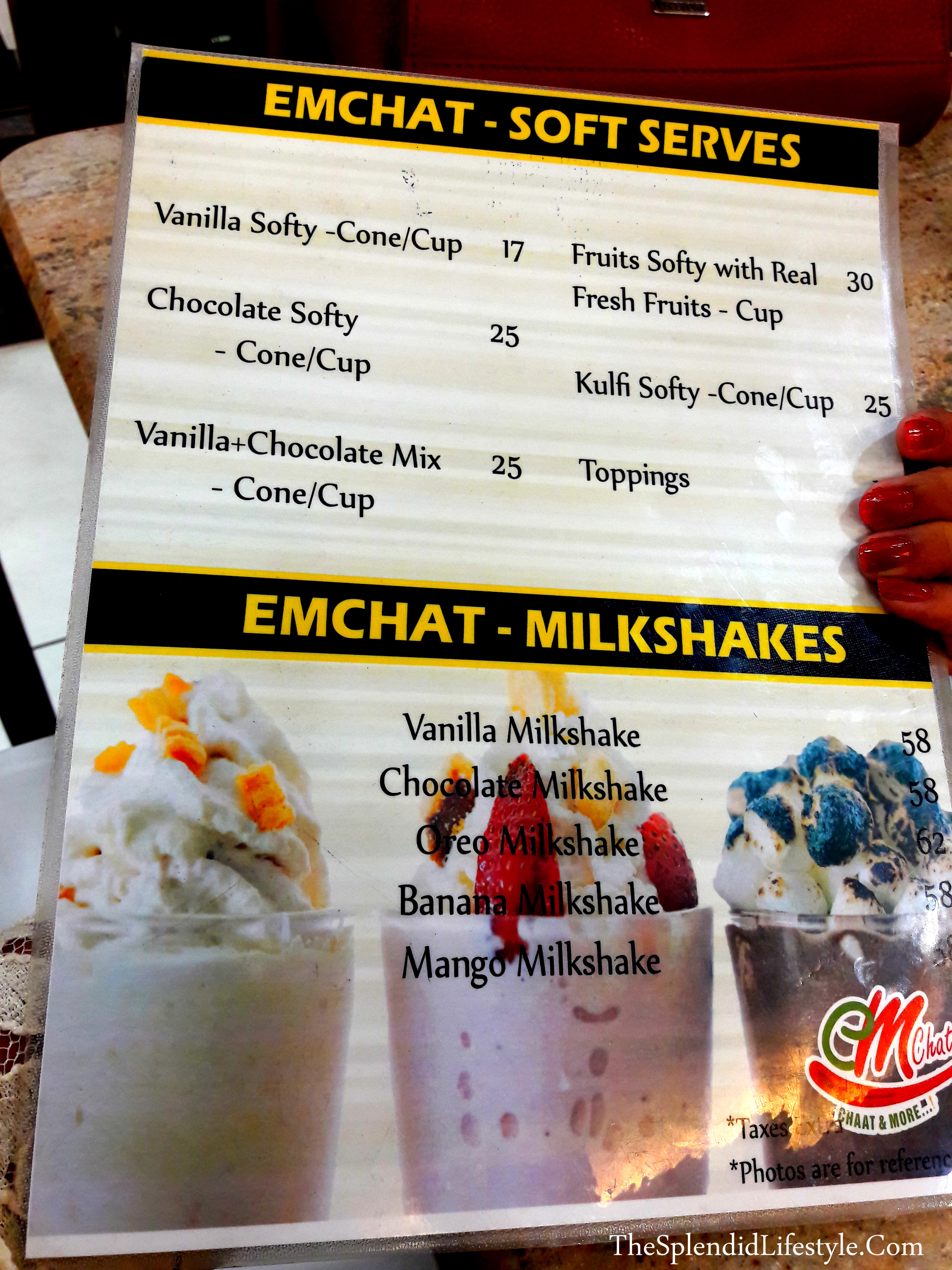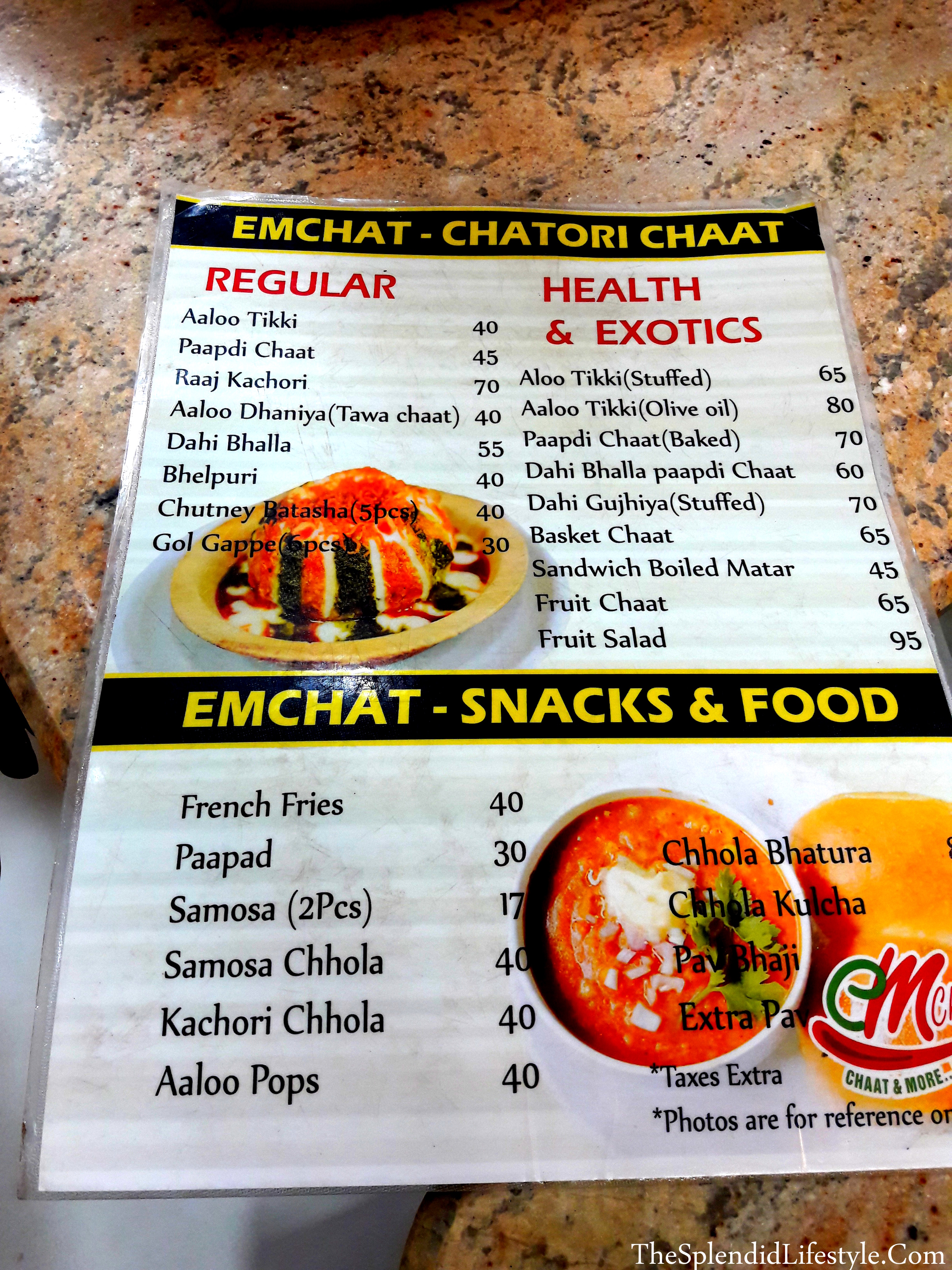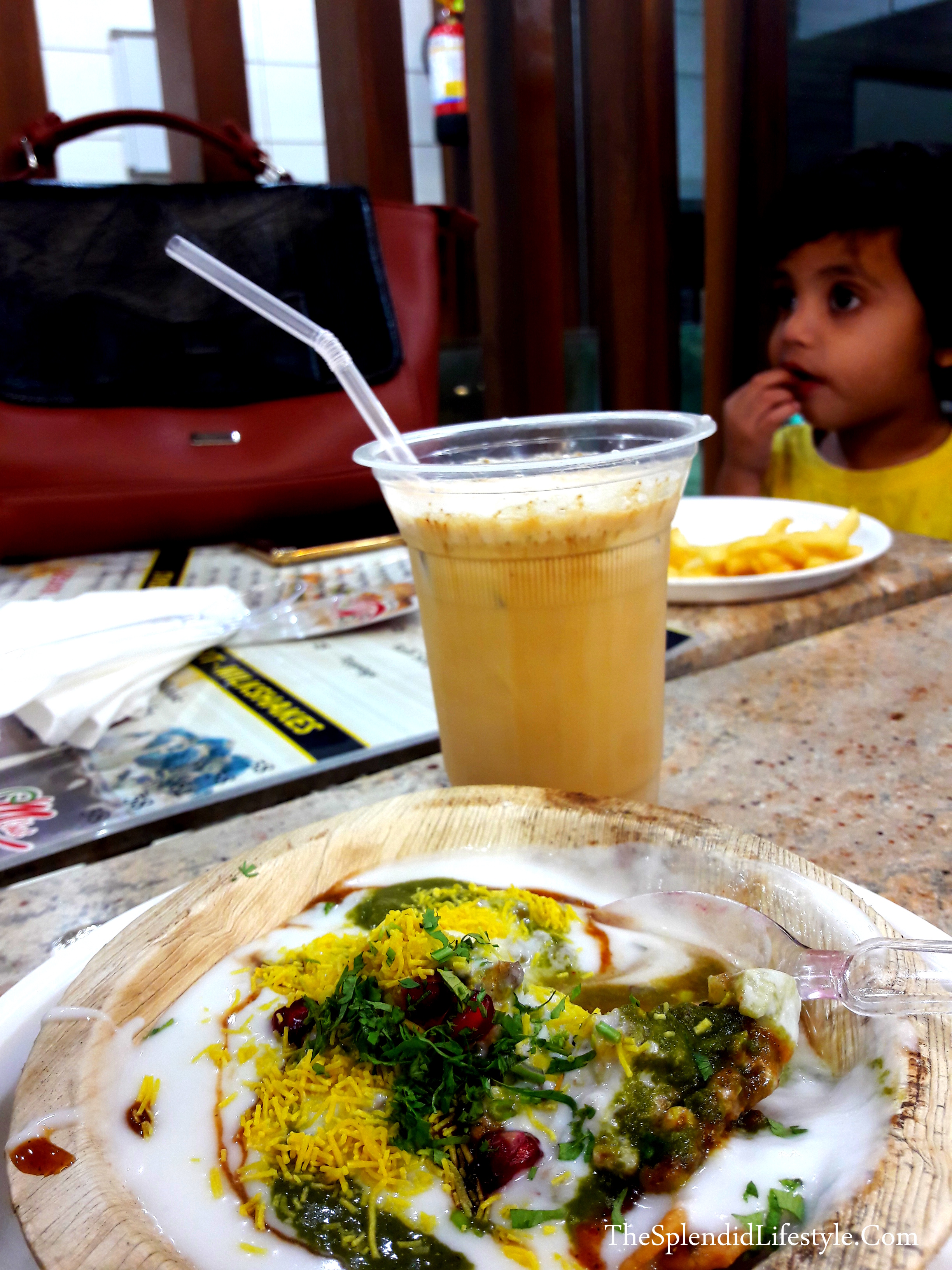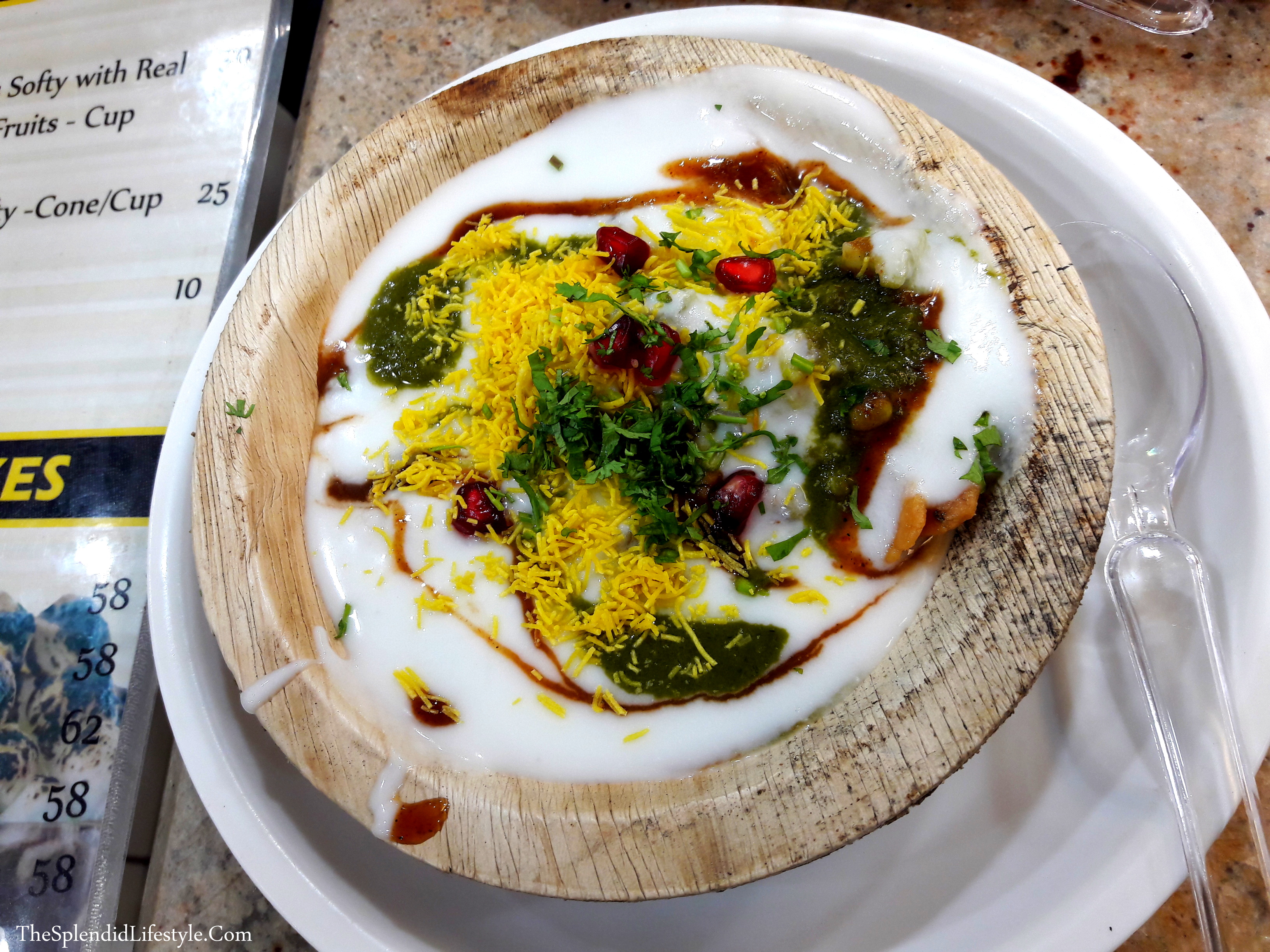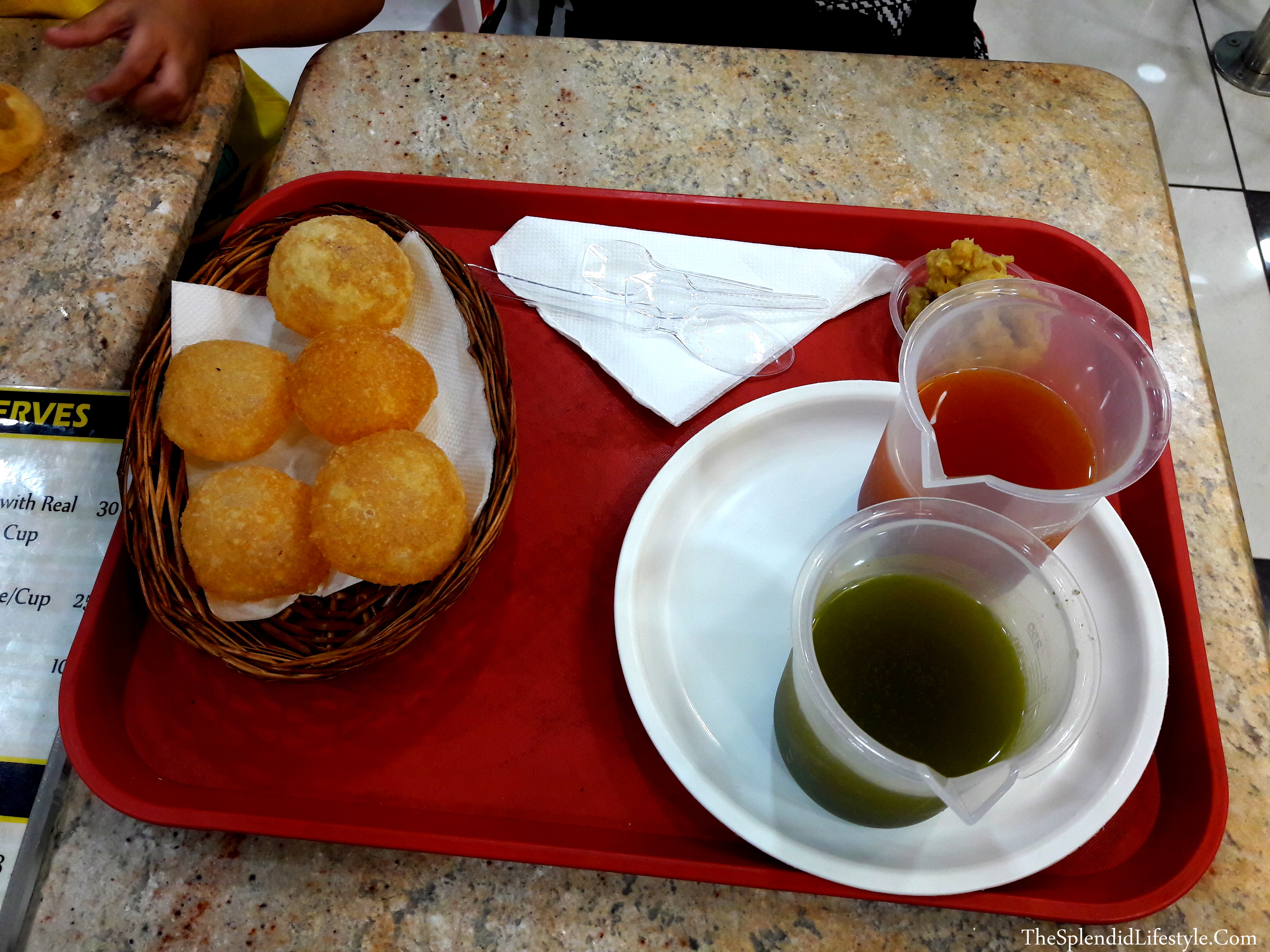 Em Chat Cafe
EM chat Cafe comes with best interior and exterior decoration. The inner pleasant atmosphere and its lighting arrangement perfectly blend with the food that is served for its esteemed customers. The seating arrangement is comfortable for individuals, couples and groups. The management and staffs is customer friendly. They serve on first-come-first-serve basis. It is always busy during the peak and sleek hours.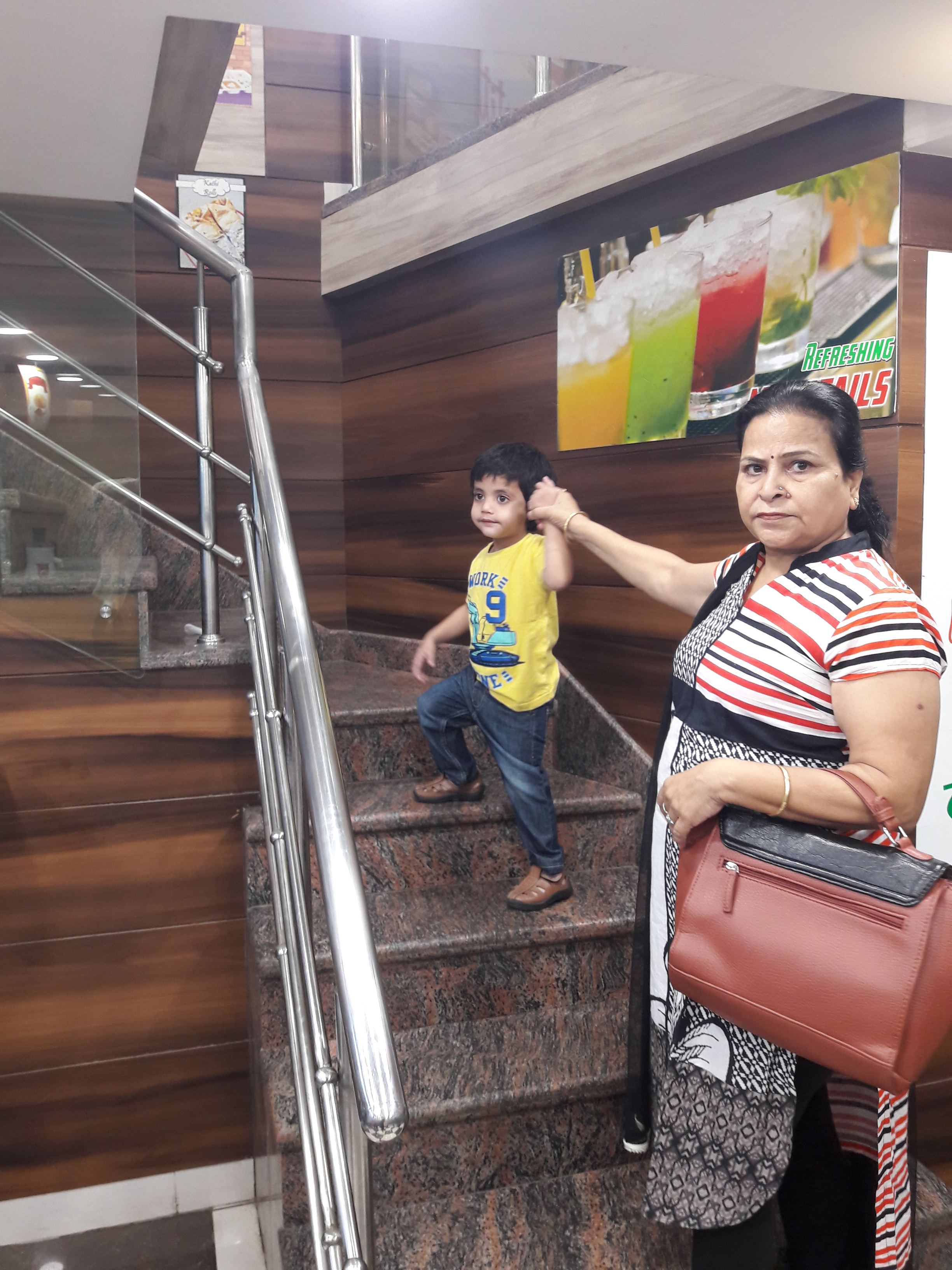 I hope you love reading this review, They are about to open another branch in Kanpur. Stay tuned to read about upcoming cafe of this restaurant.