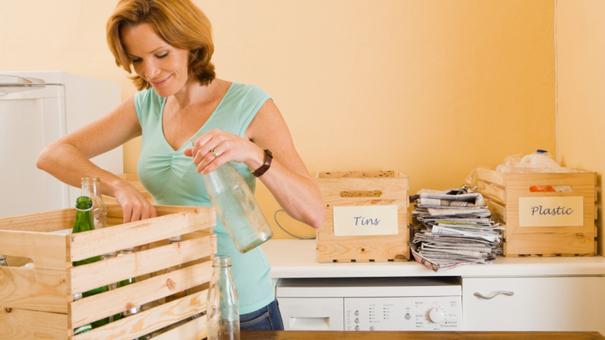 Everyone wants lead to normal and peaceful life. In the modern world where costs are going up each day, it is important to cut some unwanted expenses. Leading a simple life with creative things bring more savings.
Save Money by Cutting Down on Garbage
Boost your savings by cutting down on waste by following these 12 points.
Shop less, by more
Wondering how to save by cut down of garbage, then your first point is shop less. Procure items for a week than for a day. Transfer all to smaller reusable containers like Mason jars.
Cautious on your purchase
When going out for purchases carry required bags or jars. It is a great idea to cut down garbage.
Use every scrap
Save more by cutting down on vegetables; don't throw ends of vegetables and animal bones, keep them. When you buy carrots and beet roots use them for making side dish.
Plan your meals
Make a plan for next week's cooking and note required. Include sides, condiments, wine, and coffee in the note. This prevents you from throwing unused, stained food at the end of the week.
Carry a basket
Use egg cartons and fruit containers which can be reused.
No Junk posts
Send a mail to the companies asking them you no longer require their service. Tell them to remove your name from the list.
Switch to e-bills
Now, most companies are using e-payments. Just a click of the button saves money for you.
Go for quality
When you buy a door mat or clothing, look for quality that stays longer.
Use reusable water bottle
Purchase reusable water bottle. It enables you to fill at anytime, anywhere.
Make personal care products
It is ambitious to make personal care products at home. By using natural products you can make toilet soap, toothpastes.
Use wooden toothbrush
Use toothbrush made with one made from bamboo. It is environmentally safe to recycle.
Use old cloth
Instead of plastic cleaning wipes, napkins, and paper towels, use microfiber cloth, old T-shirt.
Use all the products till its last bit and a savings for you.
image source – wise bread