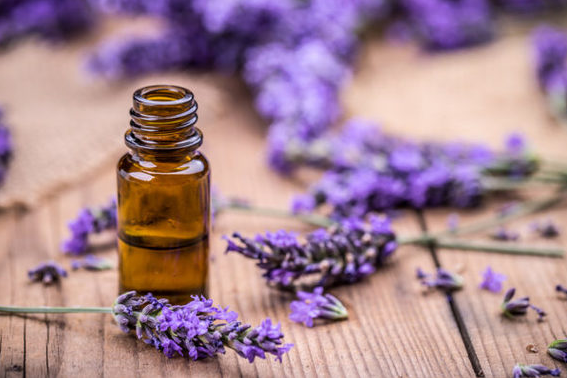 Day in and day out, Anxiety is really a tough battle to face under any situations, circumstances and conditions of personal and professional life. It is to be highly noted that an essential oil blend is a natural solution. Just try it out.
Here are the 5 best essential oils for anxiety:
Lavender (Lavandula angustifolia)
Lavender or Lavandula angustifolia is largely regarded as the most common essential oil. This particular oil comes with benefits include having a relaxing and calming effect. It's regarded as a nervous system restorative plus helps with sleep, inner peace, restlessness, panic attacks, irritability, general nervous tension and nervous stomach. It comes with decent fragrance that captivates each and everyone.
Rose (Rosa damascena)
Rose or Rosa damascene is the second most famous after lavender for relieving depression and anxiety. This particular oil is very settling to the heart that is emotional at times. It helps in panic attacks, shock and grieves. It comes with a decent fragrance that captivates hearts from a distance itself.
Vetiver (Vetiveria zizanioides)
Vetiver or Vetiveria zizanioides oil has a grounding, tranquil and reassuring energy, frequently used in trauma helping with calmness, stabilization and self-awareness. It is a nervous system tonic; it largely decreases hypersensitivity and jitteriness. It is also useful in panic shock and attacks.
Ylang Ylang (Cananga odorata)
Ylang Ylang or Cananga odorata is a essential oil that can rightly treat depression and anxiety due to its uplifting and calming effects. It also largely helps with courage, cheerfulness, soothes fearfulness and optimism. It may calm nervous palpitations and heart agitation. It is a moderately strong sedative, that can assist with insomnia.
Bergamot (Citrus bergamia)
Bergamot or Citrus bergamia is usually found in Earl Grey tea. It has a distinctive floral aroma and taste. It is oil that is calming. It is frequently used to treat depression through providing energy. Moreover, it can also assist with reduce agitation and insomnia induce relaxation.
Essential oils should be kept stored in your house. It can be used on any day when you feel low. Do have a self treatment with it.