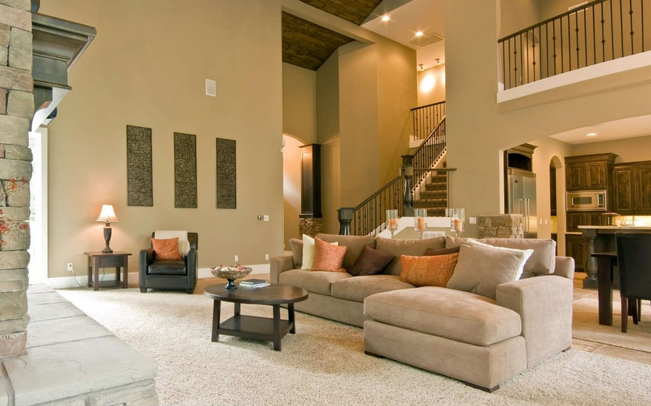 There are places in our houses that we just do to like. We live with those places everyday and attempt to clean them up whenever the festivities are around the corner. Here are some tips that can help you take care of the dirtiest places of your house and that too every day, with the least effort!
Ways to Keep Your House Spanking Clean
If you are bothered with unclean bathroom or kitchen tiles, then do not worry anymore. It can be very easily cleaned with bleaching powder and water. It won't get off in a single day though. You need to do that regularly.
Keep pieces of white charcoal in your rooms. All those light, stinking odors will vanish gradually. Moreover, it will reduce the humidity levels of your rooms too.
To remove oil or grease stains, put a paper napkin over the stain and heat the iron to a warm temperature. The oil, fat or grease that is stuck to the cloth or carpet will get off easily and get absorbed in the paper napkin.
You can clean off fungus from wood using solution of clove oil, baking soda and water. This really works wonders.
Spray pesticide all over your bed (remove bed linen prior to it, of course) to get rid of bed bugs. These creatures are a disturbing lot and make sure you continue spraying the solution until you are sure that the eggs are also terminated.
You can also boil some orange peels at a low simmering heat if you want to neutralize all those eerie smells in your house. This works great and fills your house with a sweet citrus scent all over!
Now that you are sorted with all these tricky ways to make your home the most happening place ever, you can check them out yourself.