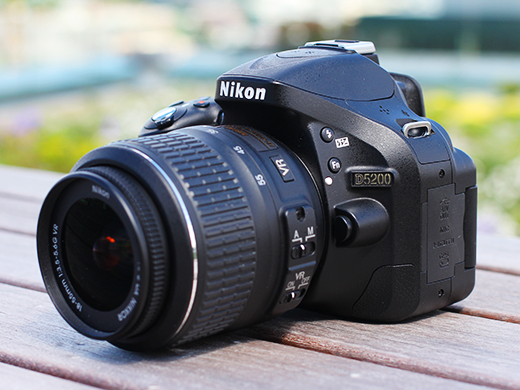 The enthusiastic and aspiring photographers are moving from regular digital camera to a more professional camera, i.e. DSLRs or Digital Single Lens Reflex cameras. However, it is quite interesting to unveil 7 best cameras in India, which are under 50000 INR. So, here you go!
7 Best Cameras In India Under 50000
Canon EOS 600D
With its amazing 18 megapixel powerful sensor one could get the clearest view of wildlife or an immense landscape. Its intelligent auto detects the perfect scene with an incomparable image contrast. Its price ranges from 33000 to 43000 INR.
Nikon D5200
This is a marvelous 24 megapixel camera with an awesome AF point of 3.9. This provides intelligent face detection to form unmatched portraits and backgrounds. It gives accurate brightness to the photograph. Its price ranges from 25000 to 40000 INR.
Nikon D3200
This is an ideal camera for beginners which is assimilated with a 24 megapixel sensor and an efficient AF system. It as well possesses continuous shots at high speed. Its price ranges from 21000 to 34000 INR.
Sony SLT A57
This camera is equipped with a 16 megapixel APS-C sensor to capture even the minute photograph details. Its sensitivity rises in dim light, providing the clear shot. It has a total HD video at 60p frame rate. It is priced at 45900.
Nikon D5300
It is a complete HD camera with an intelligent 24 megapixel sensor. This camera is regarded as Nikon's most powerful image processor. It comes with an inbuilt Wi-Fi to transport the photographs instantly. Also, this camera has GPS facility and saves shoots locations in the camera. It is priced ranges from 31500 to 62000.
Canon EOS 700D
It is a 18 megapixel camera with a high display resolution. Also, this camera is integrated with 7 filters to alter any scene's visual effect. Hence, It is priced at 31900 INR.
Canon EOS 1200D
It also has an eight megapixel sensor. Also, it's efficient ISO ranges from 100 to 6400 that is expandable to 12800. It is tagged with a price of 27000 INR.