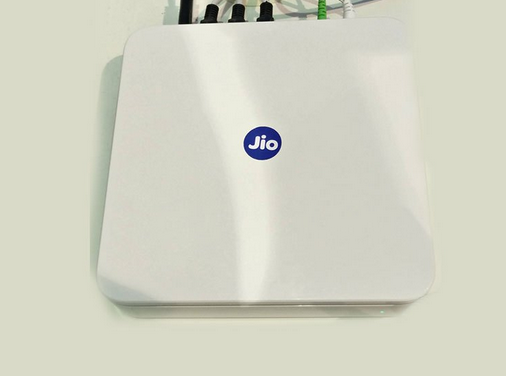 With the Jio 4G services up and running, the Mukesh Ambani-led Reliance Jio group is now concentrating on its new broadband service JioFiber which is likely to launch in the coming months. Whenever it comes, it will be first made available in select cities and later its reach will be expanded.
With JioFiber, company aims to deliver cheap and fast internet connection at homes, similar to what it did with Jio 4G. So here is a quick summary of things you need to know about it.
Jio Fiber Preview Offer
Just like the Jio 4G SIM cards were given, Jio will offer the JioFiber for free for 90 days as a complimentary service. Under this offer, subscribers will get 100GB data at a speed of 100mbps per month. Once the limit is exhausted, the speed will lower down to 1mbps but unlimited data consumption will be allowed.But, note that though users get free internet for 90 days, they will have to pay one-time fee of Rs 4500 as installation charges. The amount is refundable and will be refunded in case the user decides to terminate the service after the complimentary offer ends.
Jio Fiber Price
The installation charge costs Rs 4500 which is refundable.
Jio Fiber Speed
Initially for 90 days, user can expect a speed of up to 100Mbps.
Jio Fiber Plans
A website called Jio.care, which is not the official Jio website, notes that plans for JioFiber will be divided in three categories mainly- Jio Giga Fiber Speed-based plans, Jio Giga Fiber Volume-based plans and Jio Giga Fiber special broadband plan.
Under the Jio Giga Fiber Speed-based plans, prices start from Rs 1500. With Rs 1500 recharge, user gets 2000GB data at 50 Mbps speed for 30 days and rises up to 300GB at 600Mbps for Rs 5500.
The Jio Giga Fiber Broadband volume-based monthly plans start from 5GB daily. The 5GB daily plan costs Rs 1000 and goes up to 60GB daily plan at Rs 5000. Validity is for 30 days.
The company states that Jio Giga Fiber special broadband plan is for those who want to enjoy Jio Fiber broadband internet at low cost. It will be offered with Rs 500, Rs 800 and Rs 1000 recharge options.