We Indian love our hair a lot and for me, my hair is a sign of beauty. I usually have long, dark brown and luscious hair. Since my granny's time hair care is one of the important role in day to day work. Earlier granny and mummy used shekakai or arita for hair but now as the time passed it has replaced to chemical products. As I don't have time to apply homemade or ayurvedic products and keep it in my hair for 15 min or 30 minutes. I usually use shampoo to take care of my hair. Here are few of the hair care products which are easily available in India.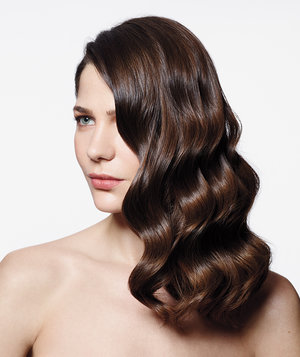 7 Best Popular Hair Care Products Available In India
Fiama Di Wills Anti Hair Fall Shampoo
This shampoo is from the house if ITC and is very well known in market for anti hair fall properties. This shampoo is popular as well as inexpensive as well. It reduces hairfall and nourishes your hair and makes it bouncy and lush.
price: INR 63 for 100 ml
Garnier Fructis Length and Strength Shampoo
Garnier is known for long and strong hair. This fructis shampoo will help to grow your hair faster in length and will strengthen and will protect your hair from the root to the tip. You can buy this shampoo from online as well as from local stores very easily.
Price: INR 65 for 125 ml
L'Oreal Professional Paris Absolut Repair Cellular Shampoo
This shampoo is popular but it cost slightly higher side. This shampoo works very well on frizzy hair. This shampoo is used to repair and heal damaged hair and will result in flawless hair texture. After wash from this L'Oreal shampoo you will feel your hair is very soft and shiner.
Price: INR 484 for 250 ML in Ebay.com
Clinic Plus Strong and Long Health Shampoo
Clinic plus is very old hair care brand which is easily available in India. This range of Clinc plus will help you to reduce hairfall and will result to smooth and shiny hair. After wash your hair will smell lovely and fragrant in hair will stay for a longer time.
Price: INR 333 for 650 ML in Amazon.com
L'Oreal Total Repair 5 Serum
L'Oreal is very good brand and known for its cosmetics and hair care products. This shampoo helps to repair damaged hair by locking the surface and the split ends. After first application your hair will look more softer and will leave your hair tangle free as well.
Price: INR 120 for 175 ML
Dove Nutritive Therapy Nourishing Oil Care Shampoo
This product of Dove helps to nourish your hair by the benefits of oil and shampoo. This shampoo will clean your scalp and hair after wash and will give strength and shine which you always wish to have.
Price: INR 110 for 180 ML
Sunsilk Co-Creations Stunning Black Shine Shampoo
Sunsilk is very popular hair care brand available in India. My favorite is co-creations range of products and specially Sunsilk black shampoo which we usually call when purchasing from market. This shampoo makes my hair smooth and shiny without applying conditioner. I personally used this Sunsilk product for more then 5 years during my school days.
Price: INR 95 for 180 ML
These were 7 best and popular hair care products as per my choice which is easily available in market and online. Do try these and have a happy hair…