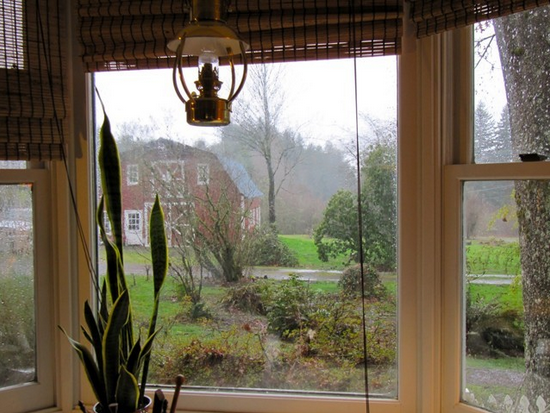 Monsoons are round the corner. Though we are in love with the rains, let us not forget that they bring a lot of problems too. Here are some of the tricks that can make your house ready for welcoming the monsoons:
Tips to Make Your House Monsoon Ready
Roof:
The roofs of our houses are the ones who suffer the most. Make sure that water does not seep in, not even in drops. Otherwise, they can damage the whole roof and take a toll on everything under it.
Waterproof walls:
Waterproof the walls of your house inside and out. You could be bugged your head off with dampened walls if you do not pay heed to it before monsoon arrives.
Sewage:
Check for any openings of sewage and get them examined whether they are blocked. Blocked sewage can lead to an open invitation for pests. Moreover, they can also result in foul odor.
Handy umbrella stands:
Place your raincoats and umbrella stands right at the entrance. This will avoid wetting the living space.
Upholstery:
You can jazz up the upholstery of your house as you theme it up with the monsoon effect. Go for the bright and warm shades that will make you love the season more.
Corners:
Corners are in the first place to be deep cleaned as they are breeding grounds of pests. You can then make them the place where you can shower affection to your loved ones.
Air conditioner:
The monsoon season in India is way humid and you have no option left than to keep yourself indoors. Therefore, you must ensure that your air conditioner is in proper working condition.
Outdoor furniture:
It is always a safe option to keep the outdoor furniture inside during rains. They may be certified to be waterproof but most of the time they have a bad time.
Floor rugs:
Make sure that the floor rugs that you use at your home are free from any dust or dirt. Also, it should be clean. Otherwise, it could land as a great home for pests.
With all these things prepared, go out and feel the joy of welcoming rain. There is nothing as joyful as welcoming the rains with full preparation on the swing.