Hey all,
I personally feel Selfies are great as they allow you to have fun and capture memories even when you are alone! While most of us know already how to take good selfies, here are some pro tips to make your selfies appear simply perfect. Read on below…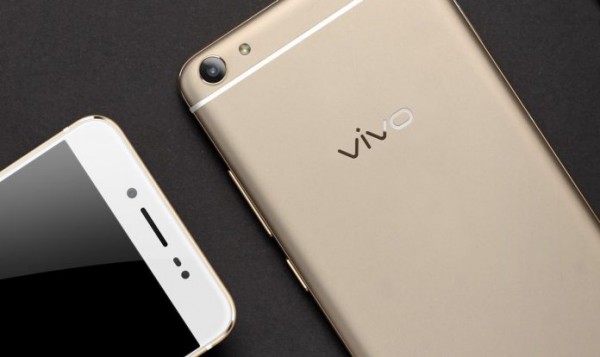 9 tips to click a perfect Selfie – Ft. Vivo V5
While clicking a selfie, try tilting your head at a certain angle. This would highlight your cheekbones and make your facial features appear more chieseled. This simple trick of tilting your head helps make your eyes appear bigger. Not to mention, the picture ends up looking really cute.
Always take selfies in bright day light, during the day. At night, you either need to click pictures in a place that is well lit or your phone must have some good in-built features and specifications just like the newly launched Vivo V5, the perfect selfie phone with 20 Mp front Camera!
Wash your face and moisturize it, to do the very least. A skin that is well taken care of always looks stunning in pictures.
Wear bright lip shades. A nice lipcolour adds an instant glamor to your pictures. This works particularly well if, you are a fan of pout face or kissy face in your selfies.
Wear a highlighter, on the elevated areas of your face like Centre of forehead, tip of nose, cheekbones to give a good light reflection.
Try out various photo editing apps to do away with minor issues in lighting, facial blemishes, brightness, contrast etc. You can also try makeup apps to have some fun with your pictures.
Hair looks great while it's waving and flowing.Use a fan to make your selfies cone alive with amazing moments in your hair, just like cool breeze.
Carry some blotting papers and a compact to make your skin appear oil-free and shine-free.
Keep your chin down and the phone should be kept at a level higher than your face for the perfect selfie that makes your facial features appear streamlined.
Lets know how Vivo V5 helps to take perfect selfie
The newly launched Vivo V5 is the World's first phone with a 20 Mega pixel front Camera for those perfect selfies. Also, it is a good phone for taking pictures at night because of it's moonlight glow flash. This subtle moonlight glow looks like soft, natural light as opposed to the starling white lights from the flash of other phones available out there. Also, the light is kind to eyes of the user.
There is an inbuilt mode in the Camera called the Face Beauty Mode that makes your facial features look more streamlined and also reduces the prominence of blemishes. The Vivo V5 comes with an amazing slimming and buffing feature to edit your selfies.There is an option to manually edit pictures or the automatic mode would do it for you, on it's own.
Other remarkable features in the Camera app of Vivo V5 happen to be: gender detection, photo timer, video/ photo size, plus toggling,  one-touch capture amongst many others.