Atmosphere Grill Cafe Sheesha is the best Hookah lounge with dinning experience in the city of Kanpur. It is totally different from other Hookah lounge in this state particularly. It is the right destination for having food and relaxes with group of friends and families for get-together on weekdays and weekends. It is an affordable and reasonable dinning place that really suits your budget in many aspects with lot of perfection.
Atmosphere – Grill, Cafe, Sheesha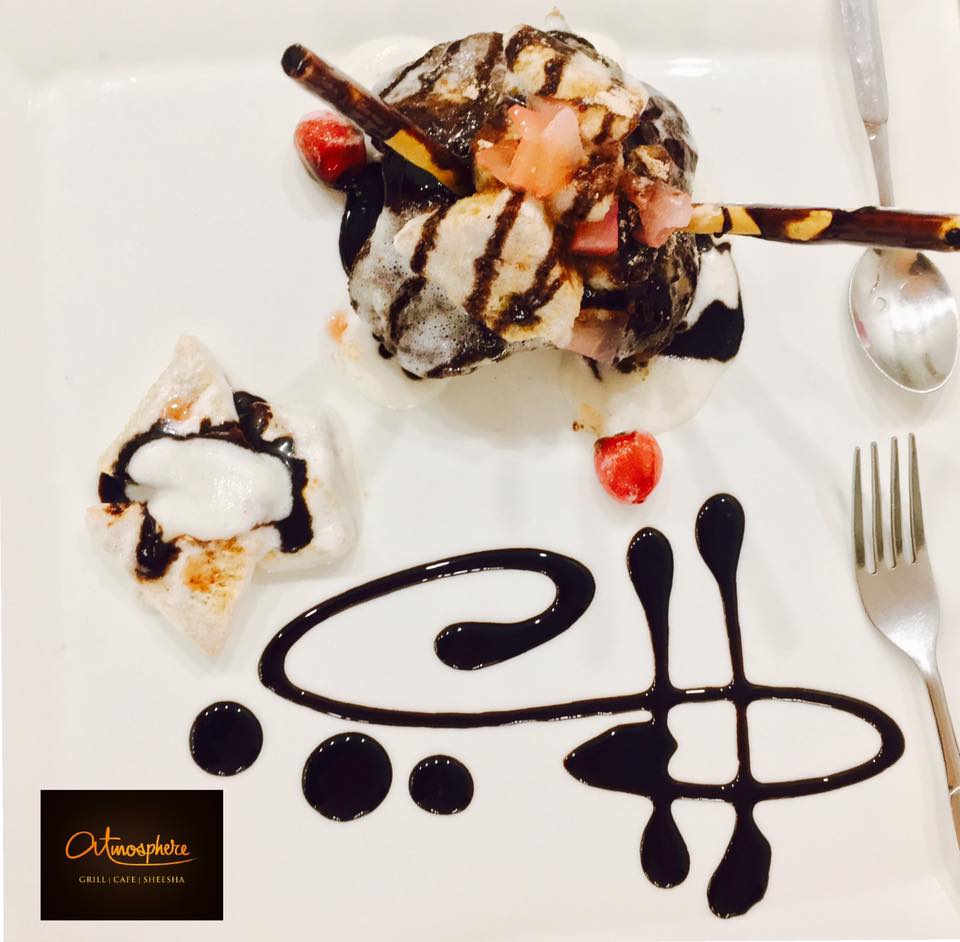 Address
Atmosphere Grill Cafe Sheesha
8th Floor, J.S. Tower,
16/106 – Mall Road,
Kanpur
I went this place with my hubby and son on last Saturday. We visited this place at 5.30 pm. Earlier I thought I made wrong mistake that I bought my son to this cafe due to hookah parlour but soon we stepped in and I saw around 30 beautiful ladies wearing red dress and few among them wear mommy as spotted 3 to 4 kids with their mom. Later, we felt relaxed. We ordered paprika cottage cheese stick that cost INR. 325. The dish was served very nicely and staff's were friendly. This place is famous for Hookah but we just had our evening breakfast. My son had a glass of juice. The overall experience was really good.
Atmosphere Grill Cafe Sheesha
Atmosphere Grill Cafe Sheesha serves Continental snacks, appetizers veg/non-veg, pizza, paneer, non veg main course, shakes, frozen smoothie, Chinese snacks Appetizers ( veg), coolers, Rice and noodle, Continental (Main course), Desserts, Appetizer (non-veg), Breads, Chinese and oriental (Main course), Tandoori snacks vegetarian and non-vegetarian, soups, Indian Main course dal and vegetables and many more. Its interior and exterior look is really nice. Its seating arrangements are comfortable. There are space for privacy for families and dating couples. The management and staffs totally takes care of the guests from start to exit with their best hospitality services.
Atmosphere Grill Cafe Sheesha