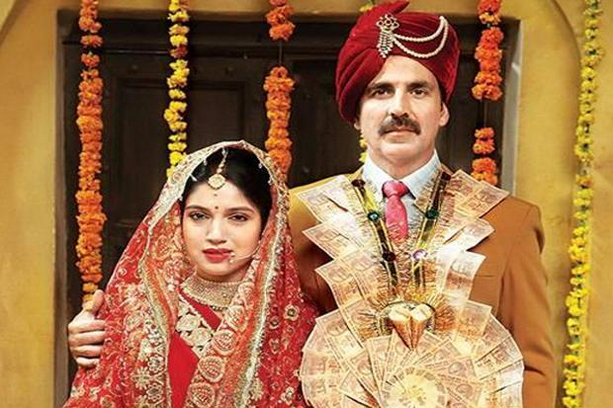 Like every year, 2017 also witnessed the release of many Bollywood flicks, including movies of all genres. This year saw many fresh faces delighting us with their performances as well as seasoned actors delivering meaningful stories. While some movies succeed to make a mark and collect handsome sums at the box office. There are several others that don't perform that well. A few of our personal favourites have made to the list of best Bollywood movies of 2017, compiled by team TSL.
Best Movies of 2017
Raess starring Shah Rukh Khan and Maira Khan
A boy who has had a rather difficult childhood as a garbage collector sets out to improve his community. His character is somewhat inspired by Robin Hood as he is a Alcohol Mafia. He more than makes up for his deeds by contributing towards upliftment of people of his community, regardless of religion. He has been portrayed as a promising leader but falls badly in a political trap.
Sachin-A million dreams
If you are a Cricket fan, you must be more than aware of the grand way in which Sachin Tendulkar has contributed to the Indian cricket team . Sachin-a million dreams is a tale of a small boy and his journey of becoming the to becoming the God of Cricket. Watch this movie to know how Sachin became the celebrated sportsperson in his country.
Toilet-Ek Prem Katha
A newly wed woman threatens to leave her husband's home and divorce him unless and until her basic need of having a toilet in their home is met. To win back her love, Akshay Kumar, the lead character heads out on a mission to fight the backward mentalities of the people in his village, including his own family.
Secret Superstar
Insia is a 14 year-old teenager who stays in Baroda with her small family. Her mother is a victim of domestic violence including physical and verbal abuse. Insia harbours a dream of becoming a musical sensation when she grows up. Her mother supports her dream secretly in the utterly orthodox atmosphere in her family. The film shows how Insia manages to convince her mother to take a stand against the domestic violence and use YouTube to create an identity of her own, as a secret superstar.
Mom
The movie narrates a tale of the extent a mother can go for the sake of her children. The movie has Sri Devi in a protagonist role.
Tumhari Sullu
Vidya Balan portrays the role of Sulochana in the movie who is a beautiful, enthusiastic and happy-go-lucky woman. She gets a chance to be a Radio Jockey and her life and relationships change after that.
Lucknow Central
A group of prisoners are given a chance to reform themselves by forming a music band of 5 members in the Lucknow central jail. Initially, the prisoners conspire to use the band as a tool to fled away from the jail during the annual function. However, their hearts change when four of the members are allowed a temporary parole. They discover that people and circumstances outside the jail are not favourable for them anymore.They plan to help only, Farhan Akhtar who has been convicted wrongly to break the jail and set himself free. Farhan too decides not to go away and stay back with this band mates. The movie ends with Farhan being released from custody when the false witness gives a testimony in his favour.The movie witnesses several comic and emotional moments.
So, these were the 8 Best Bollywood movies of 2017 as per our list !!