Aren't you all excited for New Year's Eve being just a few days away! So this post is specially to make the beginning of New Year super fun for you with all New Year Parties in Jaipur. Here are the best new year parties in Jaipur for celebrating New Year's Eve. You can get your passes from GoEventz.com. Also, if you are an event or party organizer and are planning to arrange a New Year bash, then you must check out GoEventz and collaborate with them to sell tickets!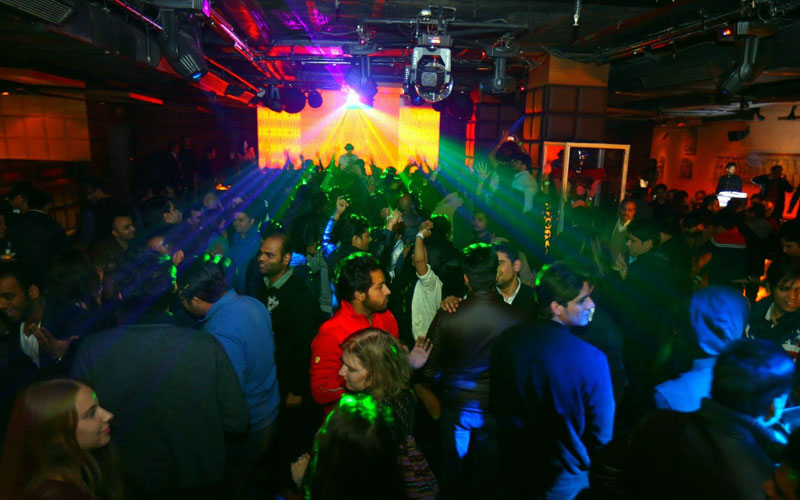 New Year Parties in Jaipur
THE MOST FLAMBOYANT NEW YEAR PARTY 2018
The Heritage Village Resort & Spa, Address: Rajendra Nagar, Vaishali Nagar, Jaipur is hosting this event exclusively for couples for just INR 8000. Highlights for the same are unlimited snacks & beverages – Soft & Hard Drinks, Gala Dinner, Renowned nationally acclaimed DJ (Keep it Surprise) and Lots of Fireworks. Rs 1000 registration being taken per couple and balance charges to be paid later.
NYE DISCO PARTY @ Hotelc9
This one is for the ones who don't drink alcohol. DISC – DRINK – DINE is a Non Alcoholic Party Specially for Couple, Girls & Family. The entry fees are Couple – 999/-, Girls – 499/- and Family – 1499/-. It Includes DISC, Welcome Drink, Starter, 12 Course Dinner &a Surprise Gift. Venue address is Hotel C-9, Riddhi Siddhi Choraha, Gopalpura Byepass, Jaipur– 18.
RETRO HILLS NWE 2018
HAPPY ADVENTURE PRESENTS New Year 2018 Retro Adventure Hills at Appu Ghar Jaipur, Ajmer -Delhi highway, 2 km before daulatpura toll tax Jaipur. Major attractions for this event would be Live Rocking DJ's, Large dancing Floor, Live singer – Rahul ranjan, Fire Artists & bonfire Night, Jaiselmeri Camel/Horse Rides, Gala dinner Veg buffet, adventure rides and much more.
Wait no more! Go and book your new year plans on GoEventz.com as there are limited passes. Have a fabulous time.