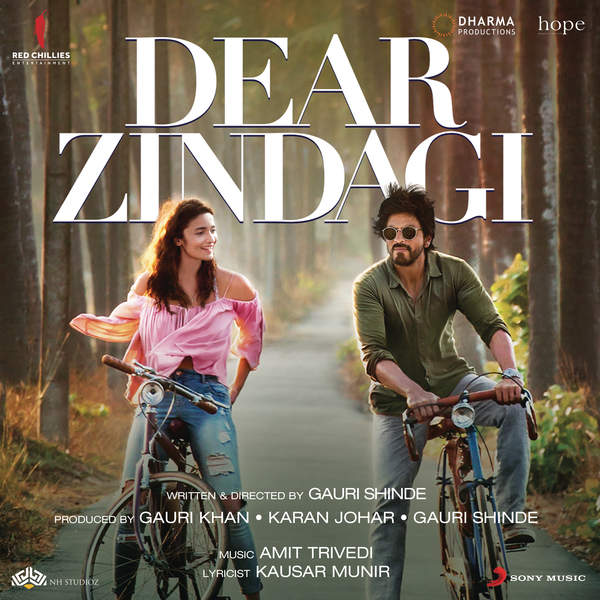 Dear Zindagi is a movie about a young, ambitious Women, portrayed by Alia Bhatt, who had a rather difficult childhood and is now struggling to balance out between various aspects of her life including: relationships, job pressure,career goals as a talented cinematographer etc. The stressed out Kiara (Alia) seeks help from Dr Jehangir, that is, Shah Rukh Khan who is a psychologist with unconventional methods of counselling his patients. The film is the second film by director Gauri Shinde, after English Vinglish. I watched this movie, a couple of months back and would encourage all the youngsters out there to watch this movie. The film will air for the first time on Indian Television on 23rd April at 12 PM on Zee Cinema.
Watch Dear Zindagi on Zee Cinema
Here are some reasons why, I would urge the youngsters to watch Dear Zindagi, coming Sunday:
#1 The first and the most important thing I learnt from this movie is that there is absolutely no harm in seeking help for mental and psychological problems.After all, your mind is a part of your body and so are your hormones, these can go unbalanced sometimes and cause you to feel down and depressed. Meet a psychologist or psychiatrist and get these issues sorted.Do not worsen things for yourself.
#2 Do not let your past screw up your present! You might have had a painful childhood and might hold your parents responsible for it but, those memories from the past should not have the power to ruin your present and future. Allow good things to happen to you!! Do not hold back your decisions because of a few bad past incidences or memories.
#3 Forgiveness is liberation. It is important to forgive yourself for the bad choices you made in life.It is even more important to forgive others. What other people do is a result of their choices, upbringing and thought process.You cannot control their actions.So, forgive and move on!!
#4 Failed relationships are lessons to improve yourself ! May be a past relationship taught you that being over- possessive is not justified or you should not change your personality to impress anybody. Just because, three past love affairs did not work out does not mean that you will never find a partner who is compatible with you and thinks on the same wavelength, as you.
#5 "Agree to disagree" No two people can have the same way of looking at things.It is important to respect the differences and still  be amicable with others.
#6 Let go of the" What ifs"!! Nothing dramatic will happen if you do not take up a career opportunity! Take up a job or an assignment only when you are passionate about it and do not have to pay a heavy cost  for it in terms of sacrificing some other aspect of your life.If you are good at your job..You will make it big in some other way, if not this!! Brooding and sulking gets you no where!!
So readers, This Sunday,  Problems Ko Karo Bye, Zindagi Ko Kaho Hi with Dear Zindagi on Zee cinema, the the World's Largest Theater for Hindi Movies.