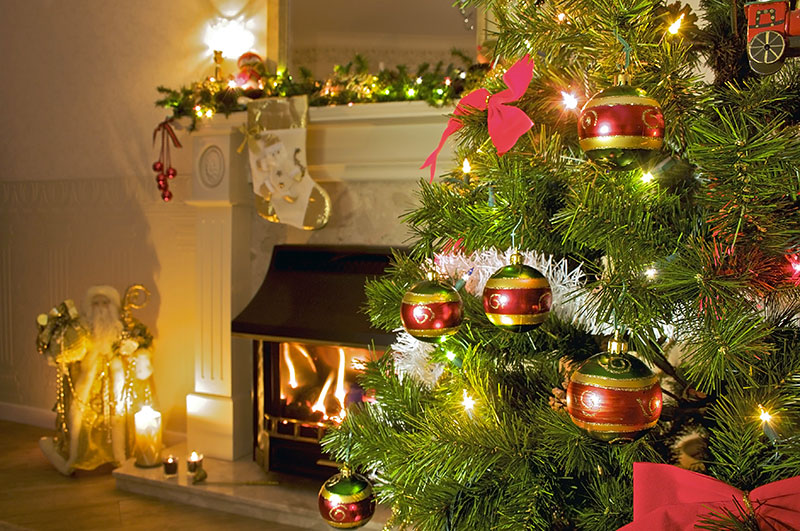 It's time to say hello to the silly season – and decorating the house for Christmas is all about one direction. Remember, for any special event you want to be over the top, theatrical and magical – it's all about creating an experience of festive enchantment. If you do nothing else, focus on our short decor hit list – it's like a little road map to decorative heaven.
Your Christmas Decorating Checklist
THE CHRISTMAS TREE
For most us, the tree is the centre of all things Christmas-y. It's either traditional or modern and anything goes. It's your canvas, so make sure it's a good one. It has to fit your overall theme and your space. Don't worry if you don't have much space, there are plenty of alternative trees available.
FRONT DOOR
A Christmas wreath on the front door is a warm and festive welcome to your home. They're available in many different styles, or make your own – it's a great craft activity for the kids.No room for a real pine Christmas tree? No problem! Make a beautiful pine wreath instead.
MANTELPIECE MAGIC
The mantelpiece is a natural little stage, so it's the perfect place for a Christmas vignette. It's most likely out of reach of kids, so this is where you can display the really good stuff – crystal, mirrors, ornaments, candles…Or decorate with all your favorite pieces, from antlers and feathers to Christmas cards and kids' toys (reindeer toys, polar bears anyone?). And don't forget to hang the kids' stockings.
Natural linen stockings and with a eucalyptus sprig from the backyard create an Aussie Christmas feel.
TABLESCAPE
Mix old and new decorations for character and warmth. Flowers are a stunning addition to the table – single stems or small posies look pretty in glass jars, beakers and crystal vases. Foliage also works – twigs, rosemary, holly – or gather up all your candles and candlesticks and place them down the table's centre.
GARDEN LIGHTS
When the sun goes down a garden looks beautiful with festive twinkling lights, from a humble string of fairy lights to a complete front-of-house extravaganza.
When choosing Christmas lights, think about the mood you're trying to create. If you don't want to win the local council Christmas lights competition, keep it simple – just go warm white. Pure joy!
You need to pick a theme and stick to it! Start with the Christmas tree, then carry your theme or color through the house and into the garden.
image source – American Christmas Tree Association