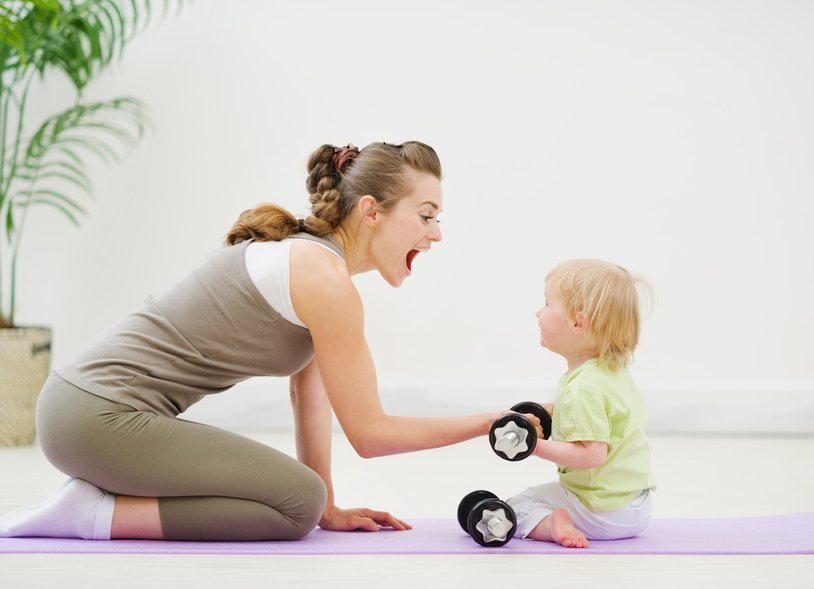 Fitness is for everyone and not for only a specific age group. You may be young or old but you always need to be fit. Every mother desires to be of the same form she was before.
Here are 3 fitness tips for mothers who want to get back in action!
Plan out a Calendar and stick to it
Plan out your whole month and set specific routines for each day or alternative days, whichever suits you the best. Remember, consistency is the key. Working out hard in the first few days and becoming lazy later is just a waste of efforts.
Play with your children
Kids can drive you crazy at times. But driving them crazy would be fun too right? Indulge in games involving bending, stretching and jogging with the kids. This is kind of a win-win situation you know.
Create a playlist of your favorite songs
Use your mp3 player(or buy one) and feed your favorite songs in it. They all need not be pump-up songs, just make a playlist of the songs that make you feel good.
Here are the 5 famous fitness centers in India
Solaris fitness world
Solaris started in 1999, opening its first branch in Pune, Maharashtra. Over the years Solaris has been a temple for great fitness freaks and has opened branches in many more cities.
Fitness
Fitness first is the largest health club in the world which is owned privately.
Their main motive as a gym is to make working out "fun". Fitness first has opened branches in Delhi, Mumbai, Bangalore, etc.
Gold's gym International
Gold's gym originally started in California and has gained fame and spread to many more countries. India was one among them. This gym provides a various variety of equipment to the customers.
Fluid Fitness
These gyms provide the best trainers in the country. Fluid fitness has opened branches in Delhi, Kanpur, Cochin, etc. These gyms are known for successful gym goers.
Snap fitness
Snap fitness is one of the few gyms which are open all day. Snap fitness started in 2003 and has major branches in almost all the metro cities throughout the country.
image credit – Cristina Decena