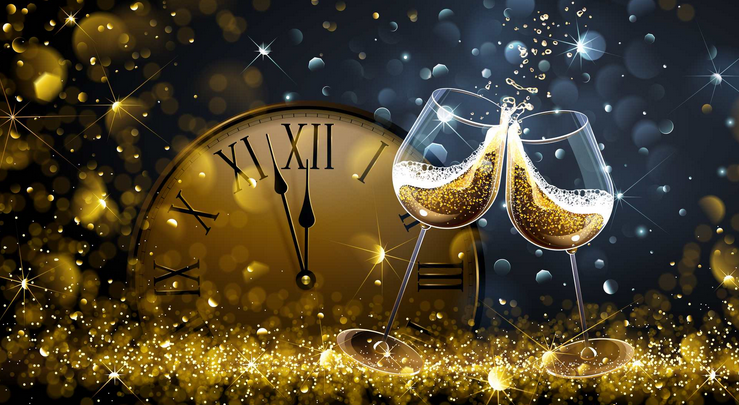 We invite all the residents of Delhi and NCR to check out these fantastic possibilities of making your New year a fabulous one. We have listed only three events here but there are many more to explore. For the entire list of New year parties in Gurgaon, please visit Goeventz.com.
New Year Parties in Gurgaon
If you are an event organizer and are looking for a platform to sell tickets, hurry up and collaborate with Goeventz.com now. All the tickets are getting sold out real soon and the early bird offers too are selling like hot cakes.
Benefits of buying from Goeventz
Trusted by thousands of event organizers and lakhs of customers
100% Secure payments using industry standard encryption
Govt of India Certified Startup
Benefits of selling your event tickets at Goeventz.com
Secure payment gateway
online payments
Track ticket sales live
Real time notifications
Payment collection
DIY Platform
Fri 29th Dec 2017 – Mon 1st Jan 2018 07:00 PM – 09:00 PM triptravia, Gurgaon
Triptravia, Gurgaon gives you a chance to Celebrate the beginning of NEW YEAR with a deeply rejuvenating journey to the mountain paradise of Kasol. The trip shall include a group package of 2 Nights & 3 days. The group shall travel to the Parvati Valley.
For queries and more details, please contact: 9999667223
Date: 29th December 2017 to 1st January 2018
Bottoms up party at Gama and grillz
The residents of Delhi and NCR can have a rocking New year bash at the Game and Grills lounge. They are organizing an event called the " Bottoms Up" where you can enjoy to the core and enjoy tasty snacks, cocktails and mocktails.
Ticket prices are 1500 per person and couple entry is for INR 2500.
The main attractions of the event were :-
Unlimited Starter snacks and unlimited Drinks.
2.Artificial Snowfall
DJ floor with two DJ artists.
Posh Crowd
Live Music
Arrangement for fireworks at the stroke of midnight.
For More Details :
Contact number: 7836841000/7836881000/8882501000
Email: events@devoteeworld.net
The Secret New Year's Night Out 2018
Date: Sun 31st Dec 2017 – Mon 1st Jan 2018
Timings: 03:00 PM – 12:00 AM
Venue: A Secret Campsite near Gurgaon (Near Delhi/NCR), Gurugram
Prices:
DomeTent house: INR 4250 (early bird offer)
Outhouse: INR 5500 ( early bird offer)
Book your slots real soon as the prices are expected to sore up shortly.
Package Inclusions
One night accommodation in Dome Tents or outhouse on double- sharing basis
All the camping essentials shall be provided
An exciting Treasure Hunt
Live Music
Unlimited Liquor on 31st Dec Eve for 3.5 Hrs
Live Bar-Be-Que
soft beverages
Yummy snacks for everyone
Bonfire to beat the chill
Cricket Match on Jan 01, 2018
Dinner and Breakfast included for both days
So, we hope that we have reduced your worries of making the last day of this year a thoroughly enjoyable one for you!!