2018 is just a few days away and with the awesome weather of Kasol, we have lined up some of the most happening New Year Parties in Kasol! So this post is specially to make sure the beginning of New Year is super fun for you.
You can get your passes from GoEventz.com. Also, if you are an event or party organizer and are planning to arrange a New Year bash, then you must check out GoEventz and collaborate with them to sell tickets!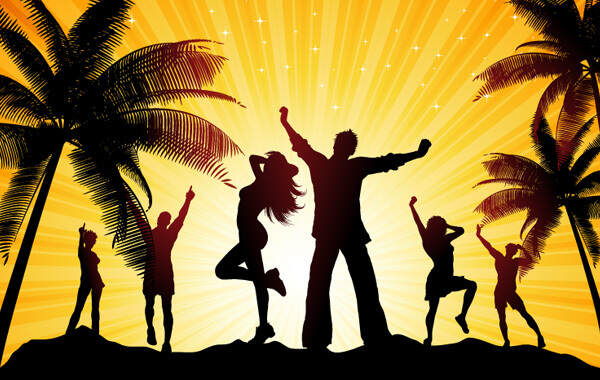 New Year Parties in Kasol
New Year Party 2018 KASOL TRIP
New Year celebration or carnival going to be held on 30 & 31 Dec, 2018 at Chalal, Kasol near Parvati River. Celebrate this New Year marking the end of year 2017 with great mix of great music and bonfire. Also the local & Israeli, drinks & beverages, exciting game stall at the event, colorful lights & decoration of the venue will add grandeurto this New Year event.
Parvati shangri-la festival 2017
It is a 1 Day power pack festival which will bring you a unique energy to distress your body and mind. Amidst the mighty hills and the most stunning Parvati Valley this New Year's Eve is definitely going to be awesome. This event has Laser shows, Fireworks, Flea market, Yoga and Ayurvedic sessions, International cuisines & drinks and Camping activities. The entry pass is for INR 1000 only.
New Year 2018 @Kasol Riverside Camps
Weekend Group Tour to Parvati Valley – In Search of Snow for 2 Nights & 3 days from 29th December 2017 to 1st January 2018. For all the camping freaks out there this is an amazing event to spend your new year's eve! Registration for early bird entry closes in 7 days so go ahead and book your trip for just INR 5699.
Kasol Music Festival
The concept of this festival is to take you back to the Himalayan vibes. To entire madness and mayhem. So we call in all the species of the cosmic universe to gather for the love of music, art and nature. Thousands of people packed into a blissful site of wilderness, dancing on to the music by thumping their souls beyond their bodies such that you can feel the energies on your way to the dance floor where everything starts stomping for a not-to-be missed event called " Kasol music festival ".
These are just a few events worth checking out to plan your new year's eve. Do check out the rest on GoEventz.com.