A big hello and greetings to all my lovely readers. We at The Splendid Lifestyle always make it a point to keep you updated with the latest upcoming events , including: health runs, seminars, concerts and exhibitions to make your lifestyle more exciting. After all what is life without a constant up-gradation of knowledge, a little adrenaline rush and of course, soulful music. This post is going to be about the upcoming, Gurdas Maan Live Concert – Legends Of Sufi 2017.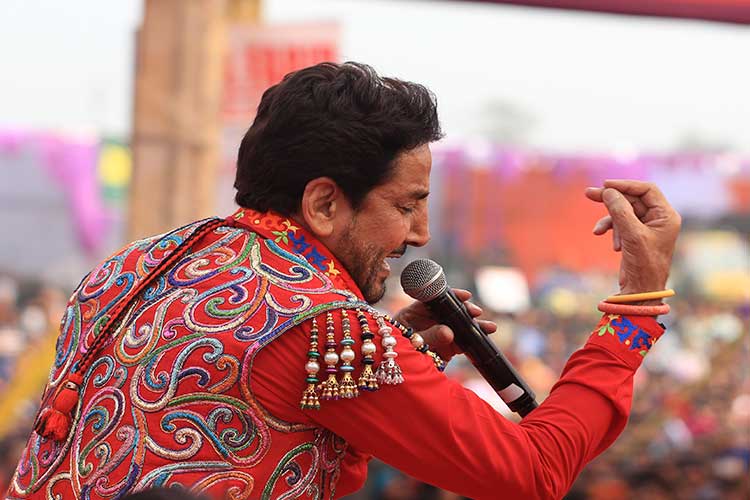 Gurdas Maan Live Concert – Legends Of Sufi 2017
Gurdas Maan does not need any introduction as he is a legendary Punjabi folk music and Sufi singer. He is also an eminent songwriter, choreographer, and an actor. After his famous song "Dil Da Mamla Hai", he has released about three hundred songs over the course of his musical journey. The Gurdas Maan concert shall be an evening full of soulful Sufi numbers and soothing music.
The concert shall be held in the Siri Fort Auditorium, Khel Gaon Marg, Siri Institutional Area in Delhi. This concert is actually a part of a series of six, back to back Sufi concerts. These concerts, conceptualized by Ali zaidi will be arranged from July to December, 2017 in a row.
Event Details of Gurdas Maan Live Concert

Date : 19th August 2017
Time : 7pm onwards
PRICE of Gurdas Maan Live Concert

Tickets : VIP : Rs.5000/-
Platinum : Rs.3000/-
Gold : Rs.2000/-
Silver : Rs.1000/-
You can book your seats and tickets on Goeventz.com. Goeventz is an authentic online platform to book your slots in all kinds of events, like: exhibitions, concerts, health runs, seminars and short trips listed on the portal. Payments are done securely and you get due acknowledgements of your bookings via email. The terms and conditions for each individual event are clearly listed on the website to avoid any confusions.
The prices of the concert tickets, do not include any refreshments in the form of food and drinks. The seats are allotted on first come, first serve basis. For further details, please visit here. Book your tickets at the earliest to get the seats of your preference and enjoy the musical concert to the fullest.