Certainly India's most powerful and popular independent artist, Nucleya aka UdyanSagar is solely responsible for building a lexicon of bass music and defining a sound unique to India.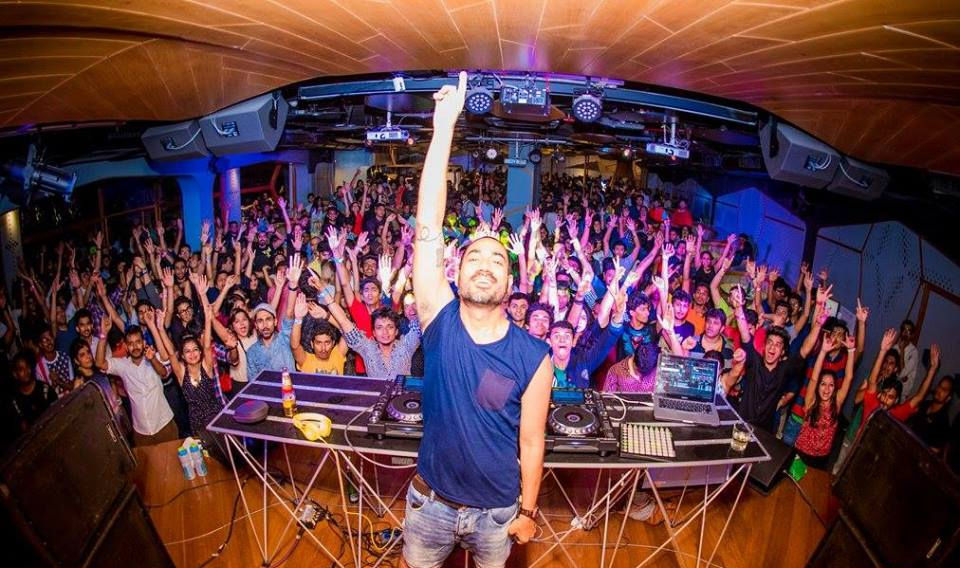 Nucleya Sub Cinema Live In Delhi
Nucleya began with his musical journey towards the end of '90s when he co-founded Bandish Projekt which was earlier known as Private Soch-alay on 9th December 2017. Ever since, he has produced 14 singles, studio albums and various collaborations.
He has performed live at several music festivals around the world alongside artists like Diplo and Modeselektor. The various festivals he performed were Edinburgh, Glastonbury, Fringe Festival, Lille 3000 and the Electron Festival.
In 2008, with absolutely no gigs in hand and a lot of spare time to spend in his studio, he found his sound. Soon after, he was dropping remixes after remixes of popular film music and introducing audiences to sounds that they had never heard before.
Recent Awards – Global Indian Music Academy (GiMA) Award for Best Electronica Single (2016)
One of the early exponents of dub step in India, in 5 short years, Nucleya has arisen as one of the most thrilling, experimental and likeable producers in the Indian scene. He has reached this level majorly by focusing on sounds and textures that are Indian in sound but have a touch of international in appeal.
2016 was the year of Nucleya, who was on a Bass riot with the release of his second studio album "Raja Baja".The Ahmedabad-based Udyan Sagar's unique street-style Indian music coupled with heavy bass gained him popularity worldwide.
Terms and Conditions
Age limit: 18+.
Internet handling fee per ticket may be levied. Please check your total amount before payment.
Tickets once booked cannot be exchanged or refunded.
It is recommended to arrive at least 30 minutes prior at the venue to pick up your physical tickets.