Hey readers!
Did you know that you could be unaware of certain style and fashion habits or staples which are making you look more mature than you actually are? Sometimes, a little style and grooming advice from fashion experts and style gurus is all you need to pump up your style and subtract a few years from your look!
Top 5 Fashion Styling Tips To Look Younger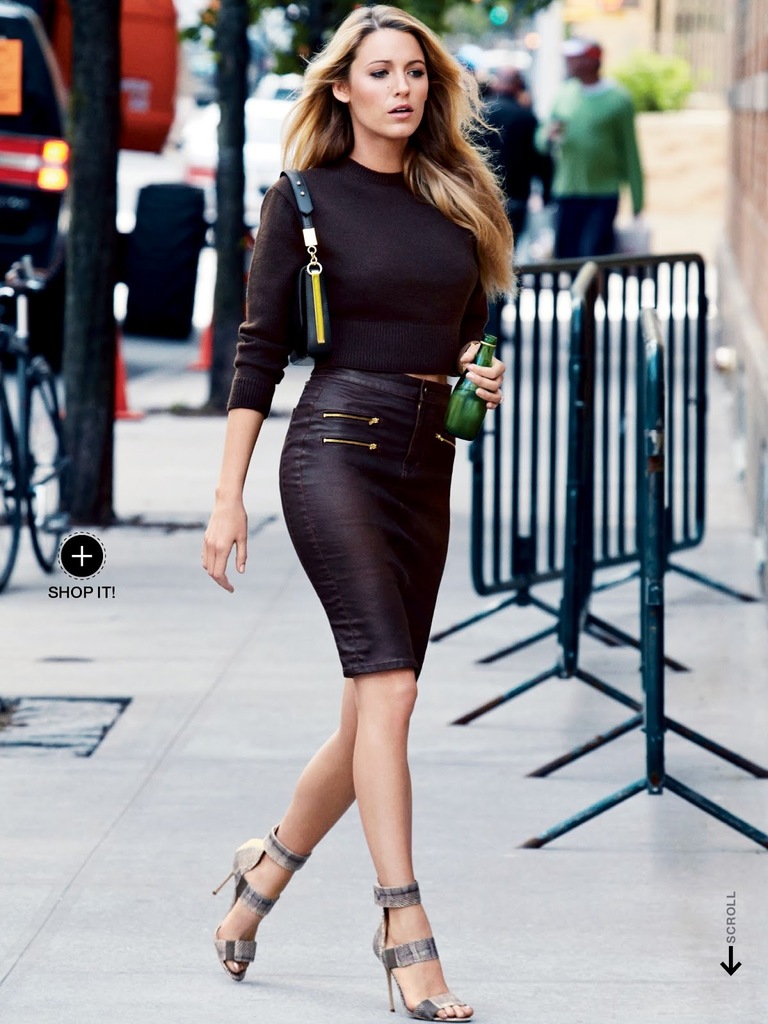 Avoid wearing Black all the time!
Top 5 Fashion Styling tips to look younger includes not opting for Blacks and Dark Blues all the time. After pregnancy and when you are about the hit the Landmark of 40 many Women tend to suffer from certain complexes that make them hide their figure under Black clothes! It is true, that Black clothing manages to do a wonderful work of making your silhouette look leaner and trimming your figure and looks good on casual as well as formal occasions but wearing all Black is a Fashion Folly.
In ageing Women, an Outfit that is entirely Black is not the perfect choice to make as, in late thirties or after that, your skin tends to look somewhat paler and wearing all Black can actually create a very harsh contrast which emphasizes your fine lines, shadows and wrinkles. You can go for a Black base coloured shirt with some bright print or just add a scarf or neck accessory to break the monotony of Black and bring in a pop of colour!
Other Safe colours for ageing Women are  neutrals such as: cocoa, olive, camel or gray hues which look perfect on all Occasions.
Ditch the boring belts
Top 5 Fashion Styling tips to look younger includes collecting some funky belts.
A belt is not just an accessory to hold up your pants! Get a custom-tailored pant if the ready made sizes do not fit you perfectly. Create a collection of Belts including Thick and Sleek varieties and a different kinds of buckles ranging from sleek to wide ones.
Stop trying to cover up everything
Top 5 Fashion Styling tips to look younger includes being proud and comfortable in your own skin.
Do not buy baggy clothes. With age and childbirth, every woman's body changes and trying to cover up everything under a baggy piece of clothing is not going to do to any favour. So, highlight the areas of your body you are proud of. Considering you have heavier hips than breasts, instead of wearing a baggy trouser, go fr a jacket that ends just below your hips and is nipped at the waist. This would define your figure while serving the purpose of hiding your hips.
Overly Sensible Shoes make you look aged
Top 5 Fashion Styling tips to look younger includes buying some fun shoes in chic styles and colours.
On a daily wear basis, flat soles serve the best purpose and squarish toe boxes might be comforting to your toes but they definitely add years to your outfit. It is better to go for wedge heels which balance and distribute weight more comfortably than the typical heels.Flats with built-in arches are also available in plenty of stylish motifs and patterns.
Your Glasses are too Geeky
Top 5 Fashion Styling tips to look younger includes experimenting with frames.
Full frames with thick glasses can highlight your Dark circles and under-eye wrinkles. Go for more sleek or delicate versions of plastic frames that have some sort of embellishments are good.
So, these were the Top 5 Fashion Styling tips to loo
k younger.