It is natural for skin to lose the glow and healthy look because skin ages as our body grows old. Also, suntan, using different skincare products from cheap brands, not taking care of your skin etc. can make your skin dull and dark. Do you think you can only get beautiful brightened skin by spending loads of money? If yes, then you are absolutely wrong. Simple natural products like potato can do the job for you perfectly! Below is how you could make potato ice cubes and use them for brightened complexion along with its benefits.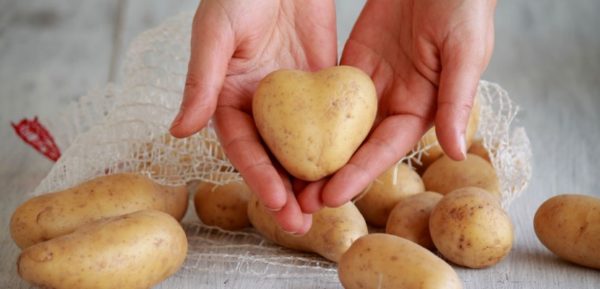 POTATO ICE CUBES TO BRIGHTEN SKIN
BENEFITS OF POTATO ICE CUBES
Potato contains vitamin A, B and C which aid in reducing early ageing on your face and also avoid pigmentation and wrinkles, that develop as the skin ages.
Since potatoes contain enzymes that lightens the pigmentation, any skin discoloration and also evens out the skin tone. Potato thus brightens up your skin and keeps it glowing.
Potato contains slight natural bleaching properties that will whiten and lighten your skin. it works very well to help reduce hyperpigmented skin as well as dark spots and blemishes on the skin.
Potatoes contain catecholase, an enzyme that helps to lighten skin tone.
Different ways to make potato ice cubes to brighten skin: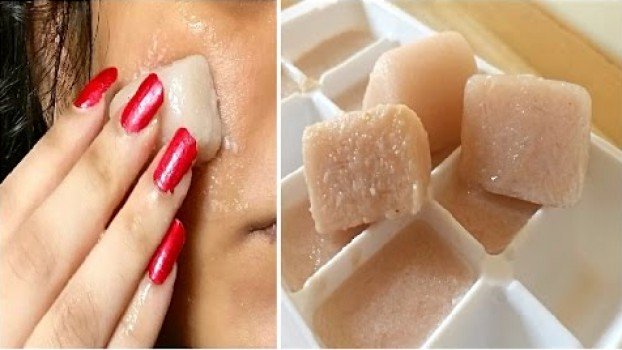 Add ½ cup of fresh potato juice, ½ cup water and juice of 1 lemon in a bowl. Mix it properly and pour this mixture into ice cube trays. Freeze it overnight and you are good to go!
Mix potato juice and rice water together in equivalent quantities and pour into ice cube trays. Freeze it overnight and that is it!
Mix fresh potato juice and coconut milk together in equal quantities. Mix it well and pour into ice cube trays. Freeze it overnight and you are done!
How to use potato ice cubes:
You can use this before bedtime. Simple rub one ice cube directly on your face until it is all used up. Let it dry and sleep with it.