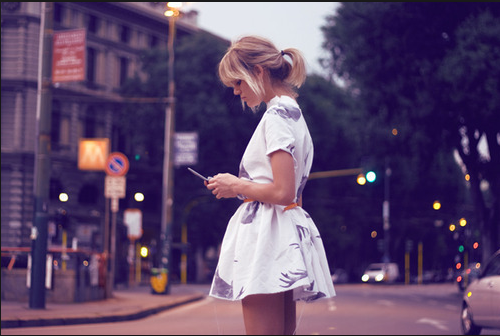 With crimes against women increasing every day, they're afraid to head out of their house even in broad daylight. But over the years technology has taken a leap as well. So to help women feel safe and secure wherever they go, some apps have been developed and all you need is a smartphone. But then again precaution is the key. You know what they say; you can never be too safe!
Here are 10 smartphone apps that will make every girl feel safer:
SmartShehar Woman Safety Shield Protection
All you need to do it tap on the emergency button and your location would be sent to the list of emergency contacts. What's different about this app is "Walk with Me" feature which allows the people in your emergency contact list to track your movements in real time.
VithU
The best feature about this app is that you can activate it by the power button in your phone. Once you activate it, a message saying "I am in danger. I need help. Please follow my location" along with your location would be sent to people in your emergency contact list.
Circle of 6
The unique feature about Circle of 6 app is that it not only sends a message to the people in your emergency contact list. It can also help you get in touch with the authorities. You can add up to 6 people in your emergency contact list and they will be able to track your movements and come rescue you if needed.
Suspects Registry – For Women
The record option of this app helps it stand out from the others. When you sense a danger, you can hit the panic alarm button and it will notify the people in your contact list along with your location and a minute's recording. The "Record Any Incident" feature uploads image and information to the app's Facebook page and stores it remotely.
BSafe
The GPS trail and a fake call is the idea behind this app. You can set an alarm beforehand which will go off if you don't check in before the set time. As the alarm goes off, the authorities and your emergency contacts will be notified along with your current location.
Pukar – A Personal Safety App
Pukar doesn't need to be activated. It automatically sends SMS alerts to your emergency contacts at regular intervals. At times when you find yourself in trouble,  make sure your phone's ringer is turned off and someone comes to rescue you after they receive a notification.
Watch Over Me
Before heading out, you can set your destination and while you're on the go. This app allows your emergency contacts to track your movements. Once you reach your intended destination, you have to check in and if you fail to do so, your emergency contacts will be notified. Alternatively if you sense any danger you just need to shake your phone, it will trigger an alert and your camera will start recording.
Women Safety Help Totem SOS
This app provides three modes set for the level of danger. You need to select a mode such as green, yellow or red. The red mode allows you to dial 100, transmit your location, and take a picture every 10 seconds and record audio. Yellow mode only transmits GPS location at intervals fixed by you beforehand.
Raksha – Women Safety Alert
When you're in real danger, you won't get the time to even turn on your phone. So this app will send your location alert to your emergency contacts by just a press on the volume button of your phone. If you find yourself trapped in a place with no internet, it also allows you do dial 100 and text messages.
GoSafely
Shake your phone vigorously or unplug your headphones and this app will get activated. Once activated, it will alert your emergency contacts by emails or text messages along with your GPS location. Until the time you disarm the app, updates would go out every minute. It also allows you to send location, street address and a 30 second audio recording.