In today's time, I believe it is really hard for women to find a good guy to spend their life with. There are so many dating sites & apps which makes searching good profiles really hard! Literally, most of my close friends have struggled with this situation! Some of them were shy to approach someone directly, which is completely ok.. But I feel that approaching someone online is always a safer option. You tend to use an online interface to know somebody better before starting to date each other which is always a good idea. I suggest you to check Woo dating app.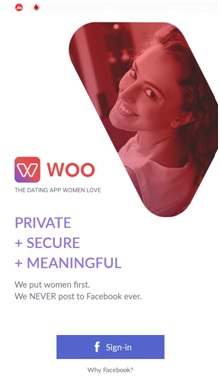 Woo APP – The Dating App That Empowers Women
Why I downloaded the Woo app?
Being a woman, I always wanted a partner who is my best friend first and also shared similar interests with me. With Woo, I was able to find people with shared interests, thanks to their feature – "interest hashtags". These hashtags are used on the profile to showcase their personality traits, interests, & hobbies.
One of the biggest issues I found with dating apps is that, when you start chatting with some people straight away, you are forced to judge them based on their looks alone and only later get to discover that they either do and do not have common interests with you, whatsoever.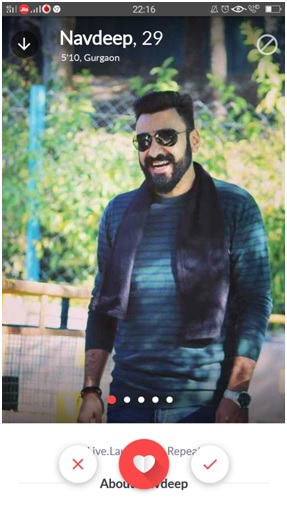 The Woo APP knows what women want!
As a female user, my privacy is of utmost importance to me. My profile on Woo only displays the initials of my name without disclosing my full name anybody. The app gives me total control over choosing the people I would like to connect with by browsing through their profiles.
After liking a few profiles and chatting with a few potentials, I decided the time was right to talk to them over a voice call. The fact that I could place calls through internet to the people, made me feel comfortable, as I would like to get to know dates better without having to reveal my mobile number (initially). This is really convenient as I know nobody would bug me later on, if I decide not to carry on talking with them anymore. Another thing I liked the most is I used my Facebook profile to log into the Woo App but my facebook friends would NEVER get to see me on Woo unless, I customize my settings that way.
Best thing what I loved about this app is the mutual friends between me and my prospective partner are hidden as well to ensure utmost privacy.
How I created a Woo profile?
While signing up and creating a profile for myself, I decided to use the interesting features and try to describe myself using a few hashtags.. this turned out quite fun as I found myself #tagging my interests, my moods, my characteristics!
Depending upon whether I liked or disliked somebody based on their profile and my preferences I shortlisted a few profiles for chatting. There is also this Heart button that can be sent to somebody you really like and can then connect with them! The cool part being, that the chatting option only becomes visible IF both the parties like each other.
So, on Woo I get the option to feel the vibe with the other person online, before deciding whether or not I want to go ahead and start chatting with a person after having a basic idea about their persona, age, location etc.
I was on the app just for the sake of exploring what's out there and adding some spice to my monotonous routine however, if cupid has time for me.. I'm sure I'll find someone who fits my preferences enough that I can meet them in person! After downloading the app, I must say I found it really easy to operate as opposed to other dating apps.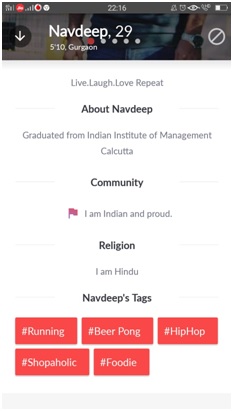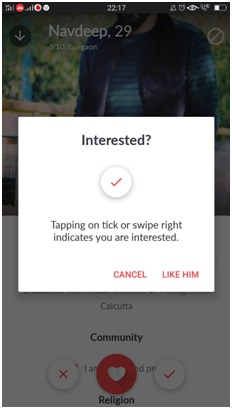 I loved that I felt secure, comfortable & free to be myself on the app as I knew that my security was not being hampered in anyway. Here, I was the master of what information I wanted to reveal about myself and to whom. I sent a few crushes to a couple of people but eventually had to stop chatting with them because the conversations were not of the caliber I wanted.
Thanks to the intuitive powers of women, we can judge people within a couple of days and #YouKnowWhenItsRight.
I did find certain like-minded people on the app who share common interests, as myself .Love can happen anywhere, whether offline or online! Through an online portal, if I'm able to read all the signs with time, then I'd choose this over all the aunties in the world trying to set me up with their nephews! With an App like Woo, where so many security and privacy features have been incorporated, you literally have nothing to lose!
A lot of people are Wooing!
The Woo APP has placed Women's privacy and safety first since it's inception more than three years ago. With over a Million matches have been made through this app and the number seems to be on a rise, it is the best dating app for singles to meet other interesting singles and form meaningful connections with themoo is committed to bringing in a change in the online dating scenario in India in order to help women feel empowered. The best part being, this app is totally free for women. There are certain paid features for Men, including: crush, boost, Woo plus and Woo globe, ensure that only serious people join the app.
The app is essentially bug and lag free with a customer care centre to address any customer issues whatsoever. The team seems to troubleshoot your issues to make your online dating experience through the Woo App as smooth as possible
Since, Woo is a transparent and safe platform, this is one dating app that women love! There are some fun features on this app that make it stand apart from the other dating apps. These features make the app safe, secure, well developed and really interactive. There are many features I loved the most on Woo app.
Some cool features to look out for while on the WOO APP –
Concealed mobile number: My number stays safe, and I can call a guy directly from the Woo app while my phone number remained hidden and private.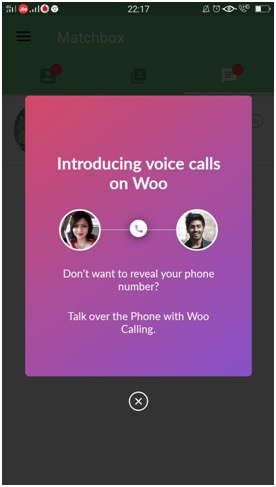 Woo secret: I tried using Woo secret; with this feature, all my personal details/information like name, number and location remained discreet and confidential. This information is not seen by anyone on the app. So I browse in hiding!
Woo Tag Search: This feature led me to talk to someone who has the same interests like me, and I loved it! Basically, people who share common interests with you using pre-filter tags are matched, or if you really like someone, then I could just send a 'Crush' to direct message them and speed things up. I used this feature to a person who loved blogging and photography as much as I do.
Woo Ask: I could post a question on my profile, which obviously led to some more good matches since they could relate with my way of thinking. It was great to have this option as I can ask as many questions as I like! 😀
Woo Plus, is basically the Premium version of the features and you can see who's visited you, liked you, revisit the profiles you skipped by accident, get unlimited likes. This makes me love the app a lot for its user friendliness.
After using this app for a while, all I can say is… this app is so much fun, so don't think twice and take charge of your own life. Get out there and start Wooing away, you may just find somebody who might be your soulmate!