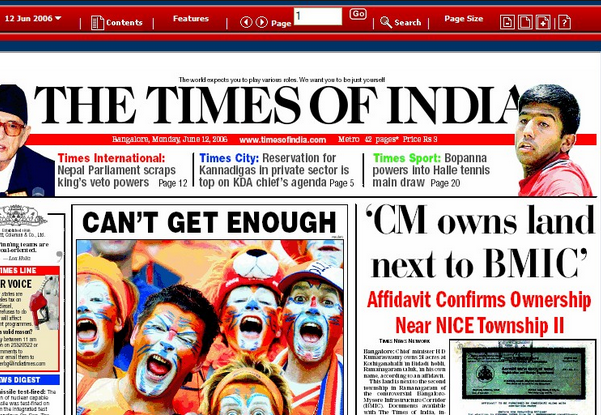 There are innumerable news website in India. However, it is worthwhile to discover 11 of them, which publish genuine news of the day.
News Websites in India
Times of India
This Indian news website can be listed at the top. It brings about the latest news as well as top breaking news to its readers.
DNA India
This incredible website covers all the breaking headlines on the business, politics, etc.
Hindustan Times
It avails the latest analysis, and comments of the days. Thus, this website encompasses the news coverage specifically on the Indian business, economy and politics.
The Hindu
One could explore the in-depth coverage of almost everything from business and politics to sports and the economy on The Hindu. Just like the newspaper, the website is up-to-date always. Also, the Hindu is personally my favorite.
The Financial Express
An online newspaper specifically for business and provides the latest information on the business and news updates.
Google News
Via this website it is easy to discover the comprehensive and up-to-date information on all the aspects that are aggregated through reliable sources globally.
Scroll.in
This digital daily is the cultural as well as political news of India. Thus, its focus is a precise analysis of the resourced information.
NDTV.com
It provides the latest and most reliable information about the varied happenings in India and abroad.
The New Indian Express
This website brings about the latest news on India as well as world covering finance, cricket, cinema, etc.
IndiaTVnews
This is one stop for the entire latest news from India as well as other countries of the globe. Therefore, it is the widest read news website in India and foreign countries.
IBTimes India
The most updated version of the news in India. No matter, if it is business and entertainment or political analysis and technology, IBTimes is a winner.
There are so many news websites in India. It becomes difficult to follow one. Hence, this list will help you pick one according to your taste.