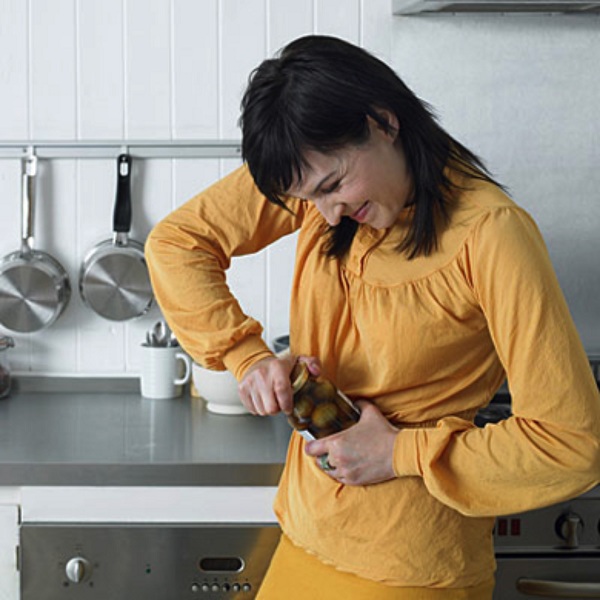 When you are cooking something special for your family; you may encounter an unexpected problem on how to open a jar. Though it is very easy to open jars at important times like above they create problem. Breaking it with a sledge hammer is not a right solution, or twist opening by force may harm your hands. In some cases the seal is a hurdle that blocks the opening of the jar. In other cases gummy or steamy substances that block to open.
Here are 4 tested ways to open a difficult jar
Bang it on your kitchen counter
This method needs extra power to open the seal. Its impact is enough to break the space resulting in the lid to turn easy. Exercise caution while you try this method and avoid damage to you or kitchen.
Twist a stuck lid with a gripper
Some jar lids are slippery at times. You can find it difficult to grip the jar with your hands. Let us something new to get it open. Here are some grippers that help in making the task easier.
A rubber jar opener
A silicon pad
A wide rubber band
A rubber glove
Grippy shelf liners
Break the vacuum seal
You have purchased an item with a bottle. Still you have not used it. If the seal is not broken, break the seal to open the jar. Use of a bottle opener makes your task easy.
Open it with hot under
Encounter issue in opening the bottle. Use the simple technique to break the lid. Heat water in a vessel and place the bottle in the heat comes out for a minute. The result is the expansion of metal causing the lid to open easily.
All jar lids can be easily open, only a few gives trouble. Try above explained to open the jar. There are many home remedies to open a jar. Use the method that is easy for you.