Patanjali is a brand by popular Indian Yoga Guru – Baba Ramdev. His products came into limelight after ban of Maggi for few weeks. Patanjali products are not only healthy but cost effective too. Here are few Patanjali products which I like the most:
5 PATANJALI PRODUCTS I LIKE MOST
Patanjali Aloe Vera Gel – (75 INR for 150ml)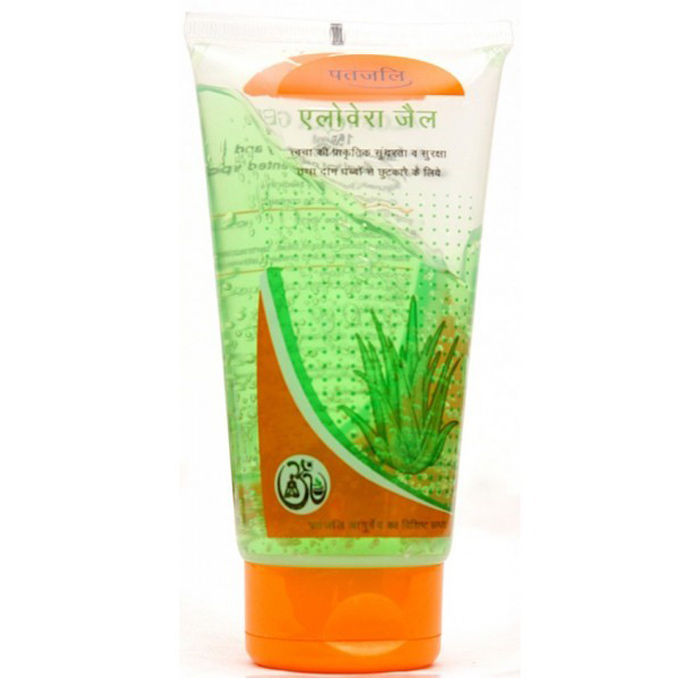 This is the product which grabbed my attention on the brand. I have used a lot of moisturizer for oily skin, but this is one exceptional products that worked wonder for my skin. It has a refreshing fragrance and gives a soothing sensation to the skin. The absorption takes no time at all and makes the skin hydrated yet matte.
Patanjali Amla Juice – (100 INR for 1litre)
Patanjali Amla Juice, 20ml per day, is an excellent choice for a healthy juice which is rich in vitamin C and antioxidants. From healthy skin to hair – Amla can improve the health in every way. It also boosts my metabolism and keeps the weight in control and has cured my hair loss problem completely. The taste is a slight put-off but the product will do miracle for your health.
Patanjali Herbal Kajal – (90 INR )
This kajal has impressive ayurvedic ingredients. This kajal is perfect for soft smoky eyes. It doesn't smudge like crazy when set properly with oodles of loose powder. Packaging is not flimsy. It has smooth and creamy texture. Kajal has buildable pigmentation. This kajal is also perfect for that beginner smoky eyes look.
Patanjali Soundarya Facewash – (60 INR)
It does clean all the dirt and oil from the face in a single wash. It makes face squeaky-clean and does not leave behind a film. After washing you can see a beautiful glow on your face. Very little product (about a pea size) is needed to wash face and another pea-drop for the neck. This single tube will last minimum 2 months on twice a day, regular use. This face wash is suitable for normal-oily skin types as it is a soap-based foaming cleanser.
Patanjali Divya Kesh Tel – (80 INR)
This is for those who can do anything to protect their hair. The oil is of flowing consistency and has a dark brown color. It has a very strong and putrid smell. It certainly checks hair-fall. Buy it if you love your hair and can go to any extent to protect them. If you can bear the smell then you have the right product.