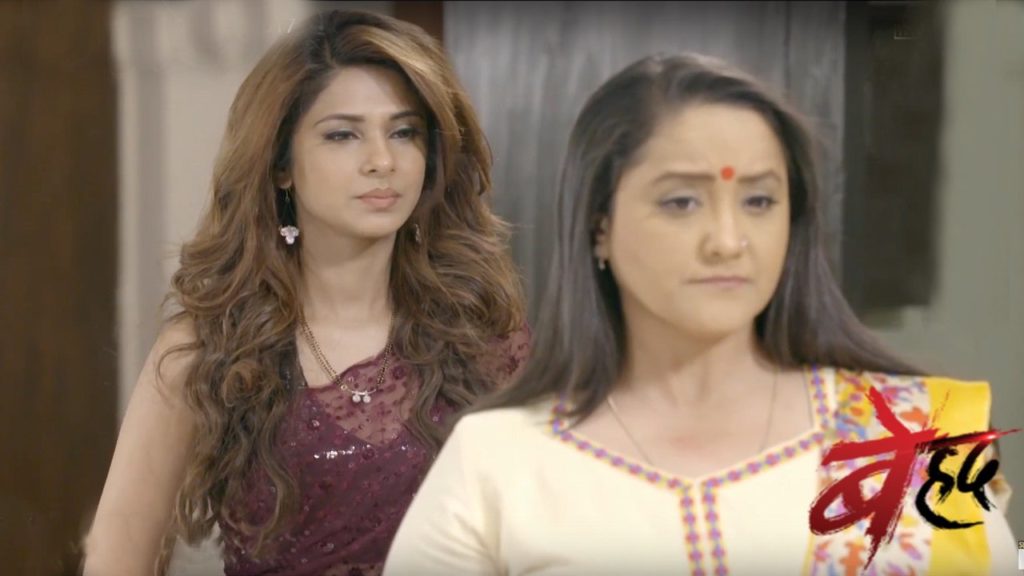 Hello All,
As you all know I am married and this article is dedicated to my hubby's Mom, Yes my mother in law and who is more as my mom than mother in law. My mom is like the character of Vandana Sharma from Beyhadh, the famous television series running on Sony these days. I have been watching this daily serial from the very first day and have been able to figure out many similarities between my own mum and the traits of Vandana, who plays a mother of two sons, Arjun and Aayaan. Arjun, being her step son.
Vandana loves both her sons equally, proving that the feeling of eternal love of a lady for her kids is unconditional, step mom or real mom, a lady can love truly if she opts for it. Vandana is a modern day woman who understands the changing trends of society and lets her choose an unconventional career like Photography, just like my mom allowed me to make blogging my full time profession. Another great thing about Vandana that unfolded as the serial progressed was that she explained to Arjun, that being ambitious is good but being over-ambitious at the cost of one's personal relationships, family life and freedom of expression is not right. Initially, I had my own doubts about blogging but my mom backed up my decision that I would have hundred percent control over my work timings, would be able to take care of my little one better and would also work at my own terms and ethics. Her words of support still reverberate in my mind and by god's grace, my blog is doing quite well.
Coming to choosing the life partner, Vandana never forced her choices and her ideas of an ideal girl upon both her sons. Vandana is open to the idea of both Love marriage as well as arranged marriage. However, as a parent, she was not happy with Arjun's choice of a life partner because, the girl he chose was very manipulative and possessive. She could see through her tricks and false show off. This quality again, matches my own mother. We as kids must respect our parent's experiences of life!! They can judge people better than us and can see through manipulative behaviors, much better than us.
Lastly and most importantly, Vandana loves both her sons unconditionally and would go to any extent to protect them and keep them happy again, just like my mom.Mother's day is just around the corner and I am planning to gift my mom something that makes her feel special and cherished.
This article is an entry for Mother's day contest by bigsmall.in, a unique online gift store in India.