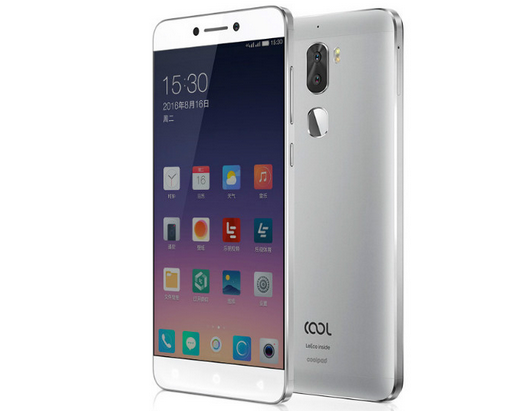 Hey readers,
let us be honest, these days the smartphones have taken a priority over SLR and DSLR cameras, for all practical purposes for the ease of carrying them and surely, phones turn out to be more cost-effective, as compared to the cameras. If you are a professional, the, that's a different story altogether. Here are 5 smart and easy tips that would help you click great pictures with your smart phone.
5 Smart smartphone photography tricks
Try experimenting with your camera
If you have a smart phone that has a camera with ample megapixel and good resolution, you can actually get to capture good pictures with it. Try to experiment with different angles. Explore the camera's settings to work with the resolution, brightness, shooting mode and certain other unique functions or modes that might be native to your camera app. Practicing tends to make you perfect.
Coolpad Cool 1 has a 13 MP AF rear camera; f2/2 with an 8 MP front camera. To be more precise, the back contains a pair of 13 Megapixel snapper. One camera clicks pictures in RGB while the second one clicks in monochrome. The info from these two shots is then amalgamated to create a single, clear looking picture. Coolpad cool 1 has a dual-tone LED flash and 4K video recording capability. The SLR Bokeh mode is something which is fun to work with.
Get closer to the object you want to capture
Zooming reduces the image quality allot so, if there is a particular object you want to capture, get closer to it so that the focus stays on the object and the image is not just filled up with the background.
The rule of thirds
Many smart phones have this mode where you can see that your phone's screen is virtually divided into nine parts by three vertical and three horizontal lines. These lines are for a purpose. Professional suggest that instead of keeping the subject of the picture in the center of the frame keep your subject of interest on the points where these lines intersect are where you should place points of interest in the frame. You'll be pleasantly amazed at the difference!
Correct lighting
Photography is all about lighting. The best kind of light for any sort of photography is definitely, day light however, if you are indoors, use sources with strong artificial lights instead of relying on your Camera's flash. Use a white poster board to reflect light better or perhaps a sunshade to illuminate your subject much better.
Keep your Camera lens clean and Use picture editing tools
Fingerprints or specs of dust on your Camera lens might lead to blurry pictures. So, use a soft cloth to wipe away any grime from your camera's lens and get crystal clear pictures. Use the in built picture editing options in your cell phone to enhance the colors, brightness saturation or to crop your pictures. Also, you may download some tools and experiment with them to remove red eye, blur out some objects or to apply filters.
Here is a short comparison between of Coolpad Cool 1 and Honor 6 x.
The processor of Honor 6X runs on Huwaei Silicon Kirin 655, 8*(A53), which is a decent processor but an older architecture. However, We rate coolpad coo1 as better in this department because it runs on a relatively new architecture ( 4*A72 +4*A53) based, Snapdragon 652. Gaming lovers should prefer coolpad cool 1 over honor 6x.
Both the handsets come with a dual camera feature at an affordable pricing but the configuration of the Coolpad cool1 camera is 13 plus 13 Mp back camera while that of Honor 6x is 13 plus 2 Mp back Camera.So, here again, coolpad seems like a better option to splurge your money on. Coolpad cool1 has a better battery back up and the latest C type reverse charging features, as well.
Now with these simple smartphone photography tips, you'll be taking pictures like a pro in no time!