India's biggest festival is just around the corner. Yes, Diwali is almost here and I just can't wait for it. I know most of you (like me) would have already started preparing for this amazing festival of lights. While shopping is a major part of Diwali preparation, it is also important to make your house Diwali ready. So here I am sharing 7 awesome ideas to make your house ready for Diwali.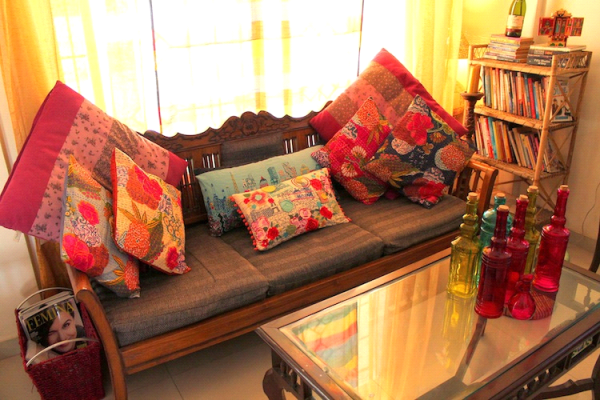 Make Your House Ready For Diwali:
Here you go!
1. Clean your house:
The first step to make your home Diwali ready is to clean your house. It is very important. Caste away all the useless items from your abode.
2. Re-arrangement:
Now it's time to change the look of your rooms by re-arranging the furniture. This will surely enhance the look of your home.
3. Decor items:
Put some beautiful decor items like Buddha idol, Ganesha idol or Krishna idol in your living room.
4. Candles:
Candles are beautiful and as Diwali is a festival of lights, placing candles in your rooms will make the places look beautiful and Diwali-ready. Don't light the candles during day-time or on regular day though, instead save them for Diwali night and light them on that night only. Till then, let it work like a show-piece.
5. Fairy-lights:
Oh! Fairy-lights are so beautiful! These are my favorite personally. Not just for the outdoor, but decorate your room walls with fairy lights. It will add a magical effect to your place.
6. Box of sweets:
Prepare a box of sweets for your guests. Keep it on your center-table in your living area. Make sure you don't eat from that box. It's because when a guest arrives, you don't have to rush here and there and prepare a sweet box. You can simply put this sweet box in front of them. This save your from last minute hustle bustle.