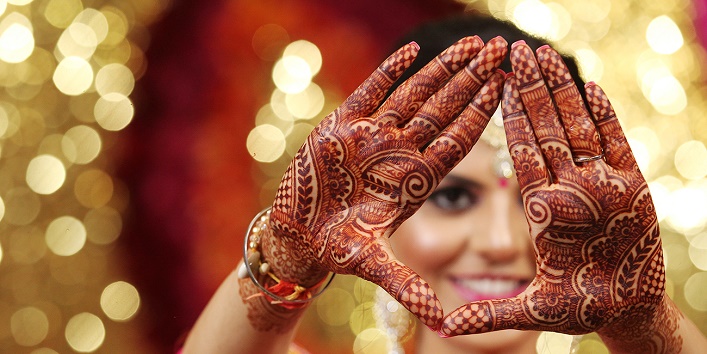 Most of the people love Mehndi. They sport it during the wedding season and non-season. When it is rich, nice and dark in color then it adds beauty. A good design gets an added attraction only in mehndi dark thus do try for it. Here are some useful tested ways in order to make your mehndi dark in an exclusive manner.
7 tested ways to make your mehndi dark
Do apply mehndi ka tel or citronella oil on your hands and wash them well before decorating your hands with mehndi.
Let mehndi stay on your hands for more than 4 hours. Please don't be impatient with your mehndi.
Do indulge in scraping off your mehndi and don't wash it with water.
Stay away from water for more than 24 hours thus it helps the mehndi on your hand to turn orange color to maroon color and later to dark brown color.
Do apply only mustard oil, sesame oil, Tiger balm or Iodex just after scarping off the mehndi from your hands.
On the mehendi, don't apply nimbu-cheeni misture as per traditional method. It is to be remembered that this mixture idea is always recommended by local beauticians. It is just a blind believe to apply lime juice which doent play any role for mehndi dark.
In case your mehndi doesn't get darker then be stressed. Do apply a thin layer of limestone paste mixed with few drops of water for better results.
It is always advised to sport mehndi without any kind of mental stress and physical strain in any given situations, circumstances and conditions. With the above methods, you can better result of mehndi dark in a successful manner on your hands. Just be proud to sport your hands with mehndi and part of the celebrations in life.