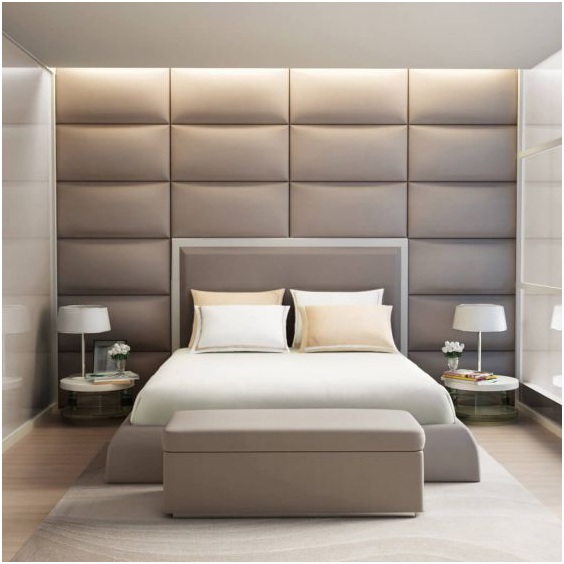 The importance of good bed sheets cannot be overemphasised. They come in direct contact with your skin, and for a good night's sleep, quality bed sheets are as important as good pillows, cosy blankets, and a comfortable mattress.
The variety of bedsheets available in markets and online these days might confuse you when it comes to selecting a specific one. While we are talking about durable and classy bed sheets, let me introduce you to the Active Hygro Bedsheets collection from the house of Spaces –  India's leading home furnishings brand which has combined technology, comfort and design to elevate the most important space in your life: Your Home. The threads in the Hygro Cotton bed linen collection use Welspun's globally patented technology that uses a hollow core cotton yarn and is made up of hundred per cent cotton fibres and woven with the help of a Sateen weave method. Hygro cotton bed linen is sophisticated, super soft and wicks moisture away from body, creating a comfort zone for relaxed sleep
Active Hygro Collection Bed Sheets From Spaces
Moreover, it has temperature regulating properties which allow it to adjust temperature up to 2 degrees making it cooler in Summers & warmer in Winters! – no wonder they call it their bedsheet's superpower!
Here are some pointers that you must always keep in mind before buying bedsheets.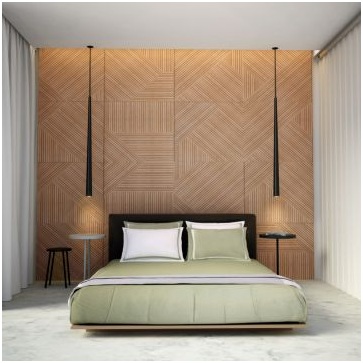 Material of the bedsheet:
First things first, always buy from a standard brand as buying cheap bed sheets might cost you more in the longer run. Buying from an ethical and reputed brand ensures durability which justifies the money invested in it. Also, right quality fabric means no skin irritation, better comfort, breathability, and no colour leaching. Your bedsheets look fabulous and as good as new even after repeated washes.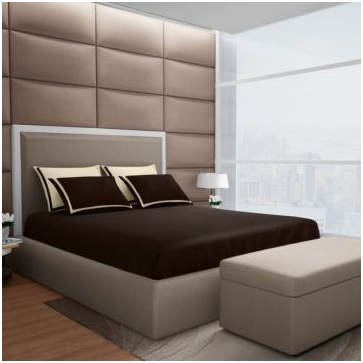 Thread Count
Thread count means the number of threads that are present in a single square inch of a piece of fabric. Usually, higher the thread count means softer the feel of the fabric. However, the material also has a role to play here. A thread count of 300 or more is considered good. The Spaces Active Hygro Cotton Bedsheets have a thread count of 400 making it an excellent choice in terms of comfort.
Size
King size bed sheets are the best as they fit most beds comfortably and you do not have to struggle to tuck them up under the mattress. For beds meant for adults or couples, king sized bed sheets are a superior option. However, for a kid's bed, queen size bed sheets usually suffice.
Appearance
The choice of whether you like solid colours or prints is up to you. However, if you ever pay attention, you would notice that most hotels and guest houses prefer to go for crisp, solid colours as opposed to prints or motifs; solids are in as they look neat and have an international appeal to them.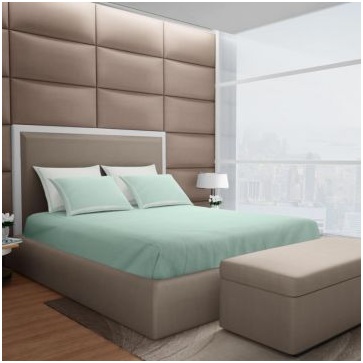 In conclusion, picking out the right bedsheet does sound like a hassle. But with options such as the Spaces Active Hygro Collection, you won't have to worry. It comes in 12 beautiful solid colours which look pleasing to the eye. These sheets come with four pillow-cases in two colour variants that complement the sheet's tone. Last but not the least, there is a flange detailing on the pillow cases that help enhance the appeal of the bed linen. Thus, I would emphasise that you invest in quality over quantity and give a shot to the performance-driven Active Hygro Cotton bed sheets that are a perfect mélange of performance and aesthetics.