Hey All,
The Body craft Salon and Spa have a motto to make every woman make feel beautiful and confident about herself. BodyCraft Bangalore as suggested by the name caters to salon and Spa serves for both men and Women. You can walk in for hair treatments, hair styling, hair colour or hair colour, massages, spa, sauna and all sorts of beauty services as well as makeup.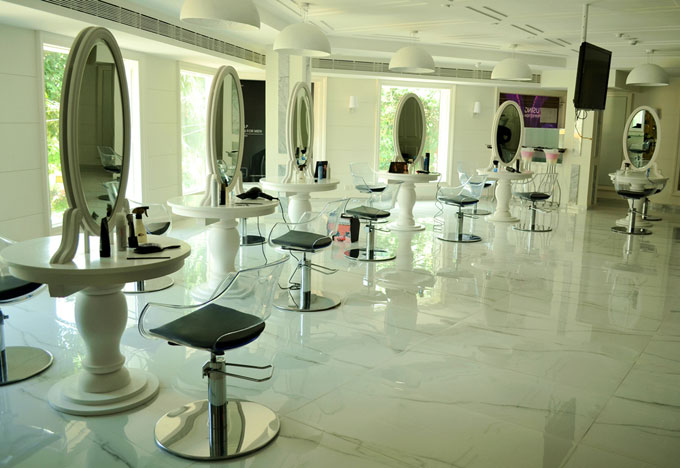 Before and After Makeup at BodyCraft – Bangalore
What I was really impressed was they have an in-house Dermatologist as well and they follow satisfactory hygiene and disinfection practices at their centers. The interiors of the Sadashiv Nagar, Bangalore center of Bodycraft are done by incorporating a lot of White! The lavish use of White in furnishing, Walls and floors makes the entire place appear very spacious and grand. As a result, there is no clumsiness going around even when there are lots of clients in this Salon. There spa is very comfortable, highly hygienic, neat with soft music and crisp aura, a perfect place to surrender yourself to a relaxing massage. Their staff members including the spa therapists, hairstylists, makeup artists and those who handle the skin care part are all well versed with their job and very cooperative, too.
My friend cum team member, who stays in Bangalore shared, has reviewed this place for me after availing three services, which include: light party makeup, Party hair styling and nail art.
Let us have a look at her makeup, pre-makeup picture shows us a more or less even complexion with pigmentation in the under eye area and acne scarring on some parts of her face. Post-makeup, all the patchiness in her complexion is gone. The senior makeup artist has used products from Kryolan for her base makeup. The base has been kept lightweight and natural and just serves to make her complexion look more even and not too cakey.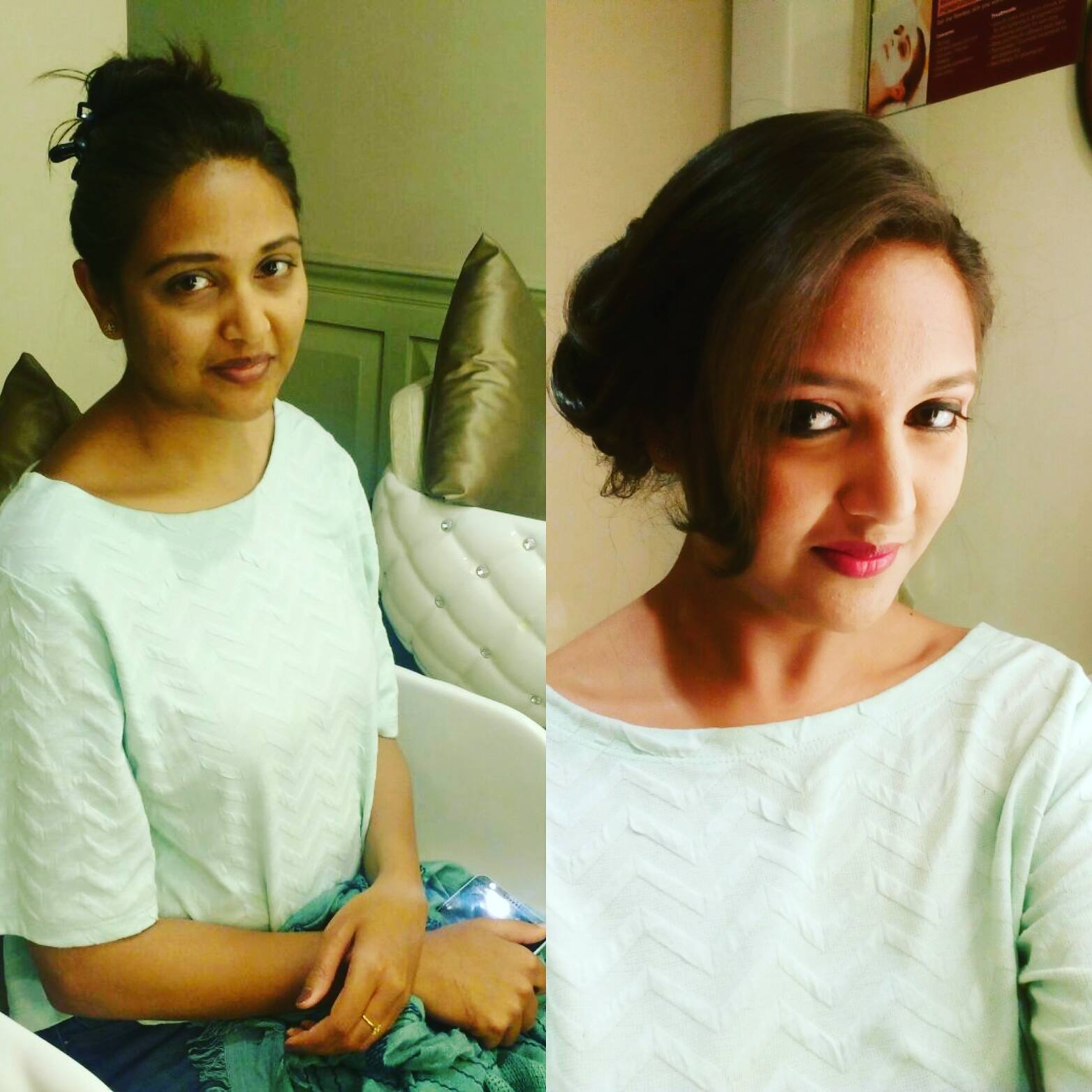 She has oily and acne prone skin and that is why the use of matte makeup products for her base makeup was an excellent choice.
Eyes have been kept neat with a rim of kohl and Bold Black eyeliner to define her eyes and nude/ copper and bronze tones of eyeshadow create a soft drama on her lids.
A beautiful Rose Pink-Plum cocktail brightens her face.
All in all, I find the face perfectly balanced and appealing.
The hair styling needs n words, I guess, the picture itself is worth a thousand words. I love the classy bun and that Rosebud knot created using the strands of her hair are to die for! A beautiful option for those with colored or highlighted hair.
The nail art is a modern version of the French nail art with Glittery tips and the Ring fingers nail as an accent nail. A lovely choice of Pink shade, is not it guys?
A bunch of other friends who are regular to this place had words of appreciation to share about their Hair treatments, a huge variety of manicures/pedicures, Head massages and Body Spa. If you put up in Bangalore, give Bodycraft a shot and share your experiences with us, right here.
So, this is it about my team member's experience with the Body craft, Sadashiv Nagar.