Hey All,
Last week itself, my blog completed 8 successful months. It has been doing quite well and the credit goes to my husband who is my inspiration behind blogging and sure enough to my readers who shower us with their love and appreciation by visiting our blog and reading our articles. I always try to reward my readers with Giveaways. As Well, me and my hubby decided to celebrate this small but important milestone and decided to go ahead for a date! Married life does bring around a kind of monotony and it is very important to break the monotony by planning small dinners or outings with your loved one. I usually, go for dinners without any grand preparations as we have a little one who does not really allow me to patiently apply makeup. This time around though, I wanted to spice things up a bit and I decided to go to a best makeup artist from Kanpur to get a party makeup done while my little one would play at home with his Papa dearest.
Makeup Artist Ritika Sial Transformed Me With Her Magical Makeup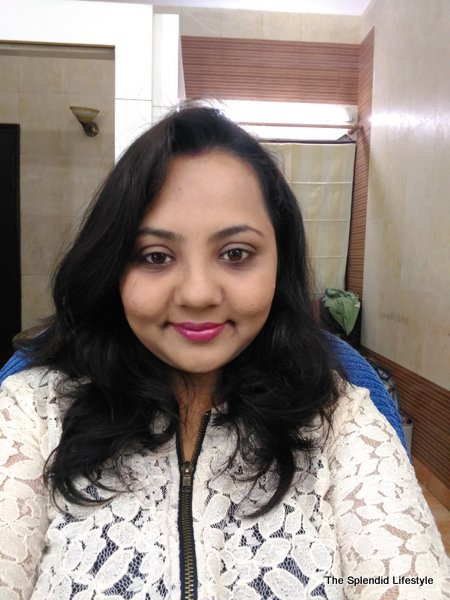 I visited Ritika Sial's, RRITZ Beautifying Studio, which is located at Ranjeet Nagar Gurudwara Lane Kanpur, Uttar Pradesh. Ritika Sial, is a very beautiful person herself, apart from being a thoroughly passionate and trained makeup artist. She has done her certification in professional makeup from Ludhiana. She has also acquired certificates and training from premium makeup brands like MAC and Bobby Brown located in United States.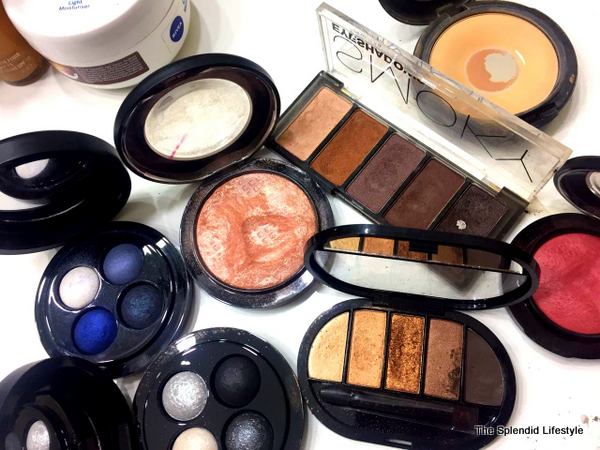 RRITZ is a cozy yet artistically designed makeup studio at Ritika Sials home. The studio is well equipped with modern equipment to make your makeup and beauty services, a pleasant experience. The lighting, seating and aura of the place are very comfortable. The staff is meticulously trained and very good at communicating with you in order to deliver exactly what you want. Ritika Sial has a very friendly demeanor and pays individual attention to each and every client and the employees working on the clients.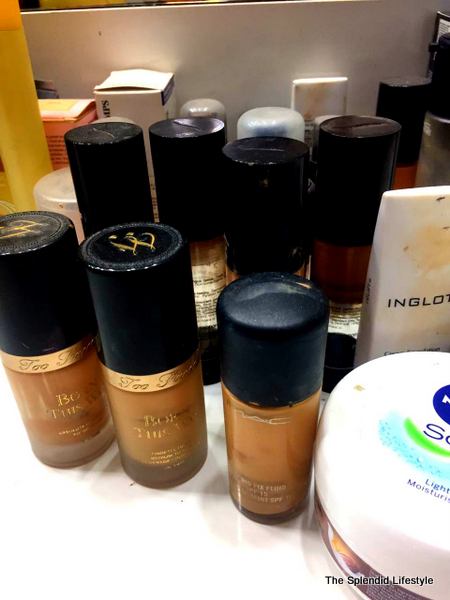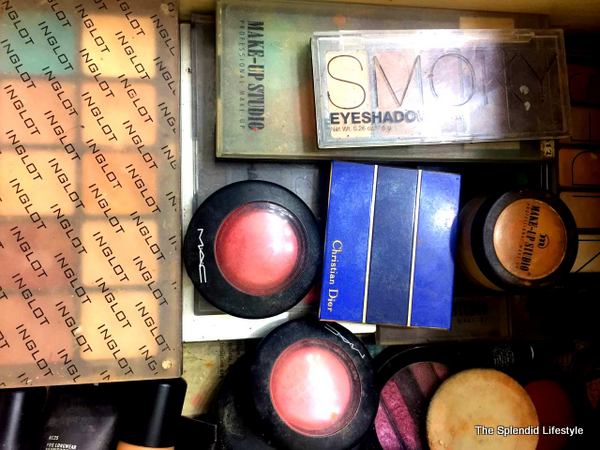 As for hygiene practices, I found them to be careful not to mix up brushes from different clients and products were duly sanitized, something, I always give extra marks to. The products used were from good brands like: MAC, Christian Dior, Make-up studio, Bobby Brown, Ingot. So, that is something to be brides can be happy about as, Quality makeup products always ensure that first of all your blemishes are covered perfectly; Secondly, your pictures turn out really well and lastly, your makeup stays on well.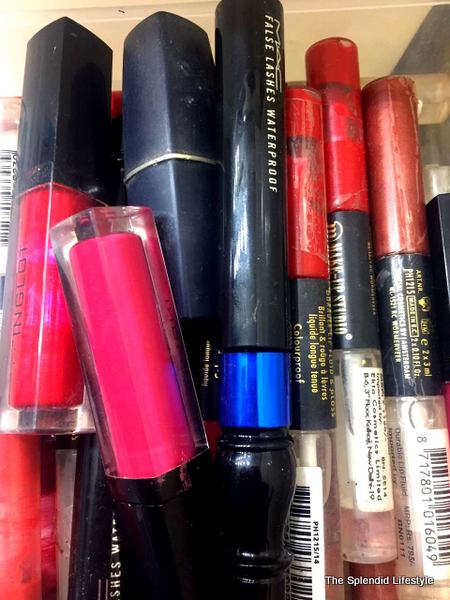 I opted for light party makeup for the dinner date with my hubby. As is very much evident from the makeup and hair, Ritika Sail can transform your look totally with magic of her makeup. I have a Wheatish complexion with a few acne bumps here and there and slight blemishes. She used base makeup to cover up the blemishes perfectly and give an even coverage. The best part is that she just illuminated my natural complexion without making it look fake and overtly White. She also did the contouring beautifully to enhance the cuts of my face and make it look more slender. A bright Fuchsia lippie is something, I would normally shy away from but she made me feel so confident about sporting this shade and well, it turned out looking awesome. Sultry Silver smokey eyes are a welcome change for anyone who would not like to go with the classic jet Black smokey eyes. All in all; I was pretty impressed with the end result. The hairs were done in soft party curls.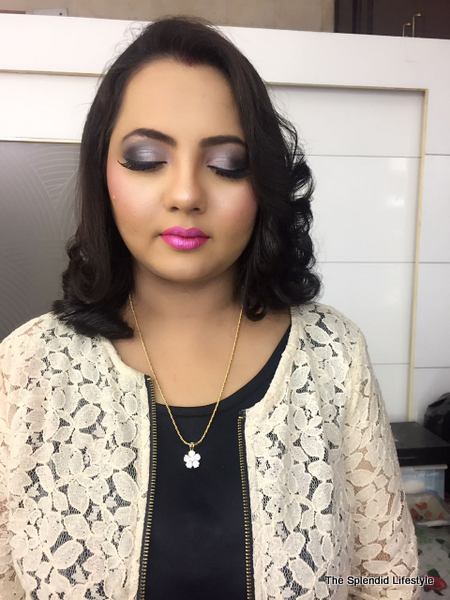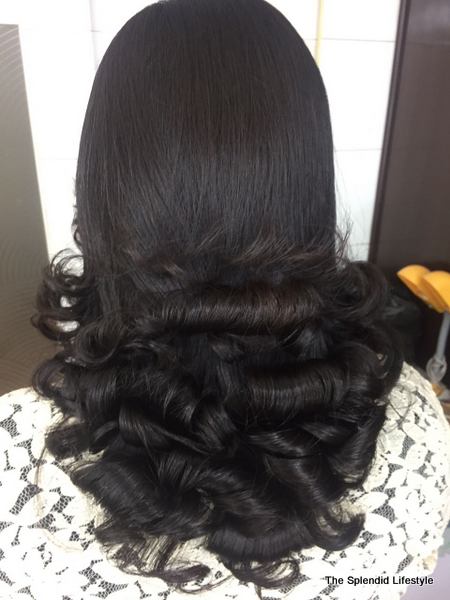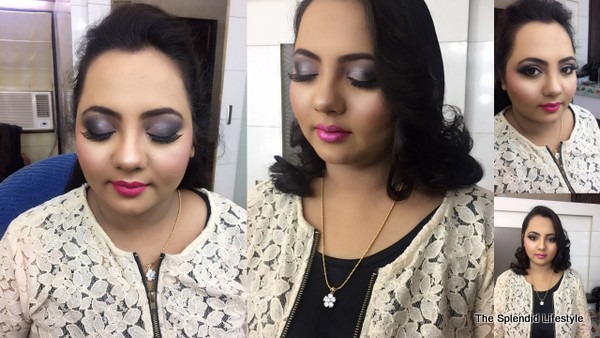 All in all I had wonderful makeup and those 1 hr gossips with this talented lady were awesome. I am sure I would plan for a cup of coffee soon with Ritika.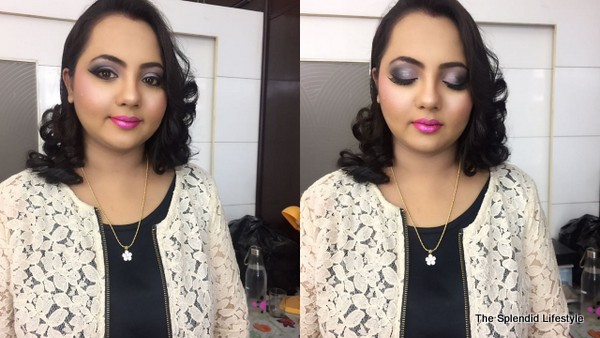 So girls I am surely a big fan of Ritika now and would give a 10 on 10 to her and her team at the RRITZ.