6 Amazing Bollywood Style Saree and Blouses
Bollywood has so much of an effect on all of our lives! The way we talk, the way we dance and, most importantly, the way we dress! While we can't possibly afford the designer pieces our favorite Bollywood stars wear on screen, we can always draw some inspiration for when we get our saree and blouses stitched!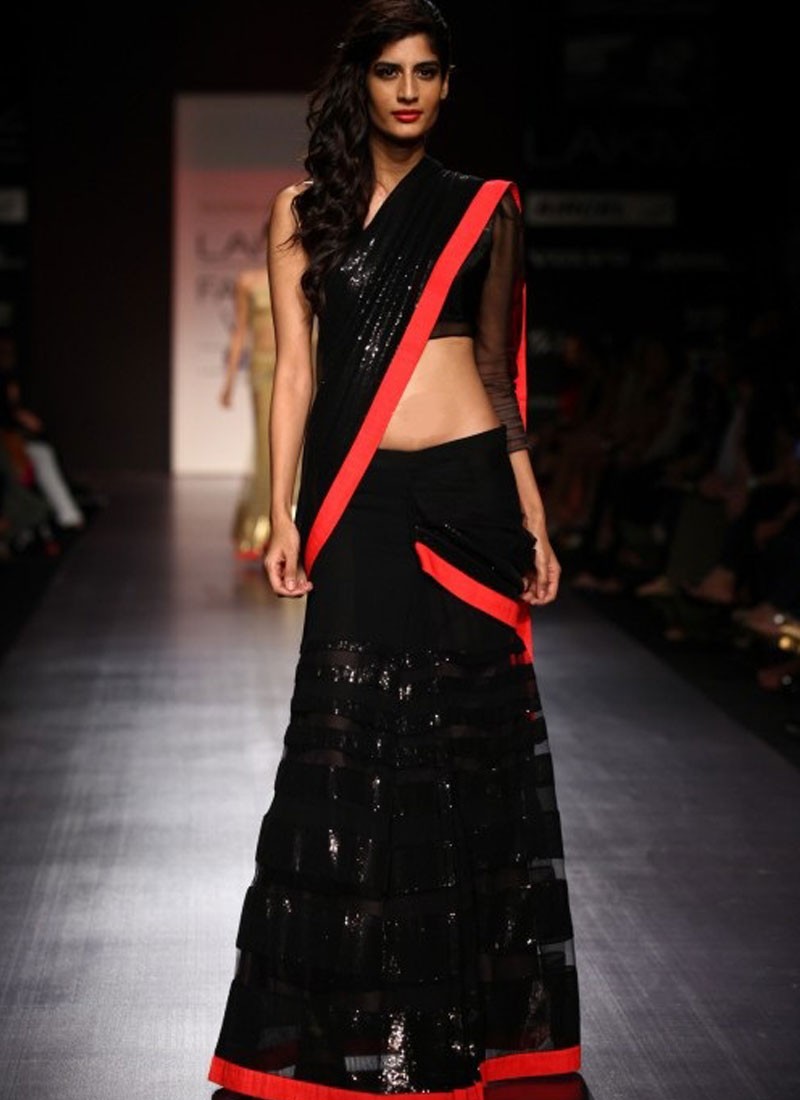 Amazing Bollywood Style Saree and Blouses
The New Classic Black
We love the style of her blouse, that it's lined from just under the strap and the bow at the front is just the best! You'll have to be super-careful with your measurements though, since there is no scope for a mistake here! And who can't find black chiffon in storage!
Rock The Sheer
Sheer panels at the shoulders and sleeves are a big trend right now, and the combination of velvet and chiffon looks really amazing. But you need to take really good care of it, because even accidentally rubbing your shoulder on a rough surface will be the end of it.
Traditional With A Twist
This one made it to this list as it's a modern version of the blouse using traditional fabrics. We love how Katrina's blouse gives the illusion of being scrunched up at the front, even though it really isn't. It's just another piece of cloth tied around the front.
Go Contemporary
Try this variation for when you want to make a statement with your blouse, especially great for people who don't like deep necks. This blouse will look super-elegant!
The Casual Halter
Let them inspire you to try out a halter style! They're seriously great for summer, and not too much of a challenge for your tailor either. And if you ask him to make the band wide enough, it doesn't even have to be padded then!
Bring Sexy Back!
One of the most iconic saree moments in Bollywood, Priyanka Chopra blew our minds in Desi Girl. If you want to make a splash as big as she did, we suggest getting a blouse like hers! It'll be a classic in your wardrobe since it matches almost every saree, and you go from 0 to 10 on the hotness scale in a matter of seconds. Just…don't ever wear it to a Temple!