While monsoons in India provide us great relief from the raging summer heat, they sure make the environment seem dull after a while. To escape this blue weather from affecting you, wear lip shades that brighten up your mood as well as make you look fresh throughout. Here are our few recommendations of Lipsticks Shades For Monsoon :
Best Lipstick Shades For Monsoon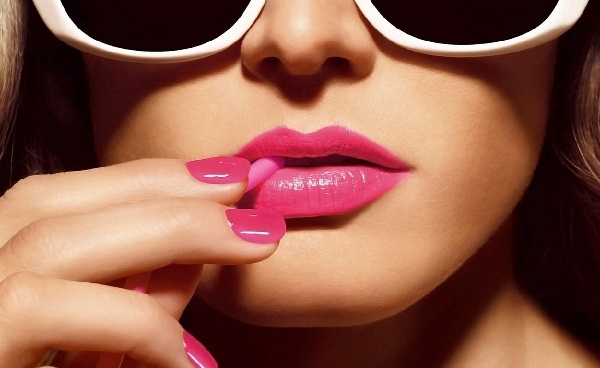 1) Lake 9 to 5 Weightless Matte Mousse Lip & Cheek Color in Fuchsia Suede
Any fuchsia shade will instantly add a pop of color to your outfits this monsoon. We recommend this one because of its long lasting formula. You don't have to re-apply it throughout the day. What's best is that this is a multitasking product that can be used on your cheeks as a blush too. Total win win!
2) Lakme Absolute Argan Oil Lip Color – Dewy Orange
Oranges are a must in the summer plus it works well for monsoons too. This beautiful dewy orange shade by Lakme is one of the best options you have, since it will also help your lips remain hydrated all day along with its new Argan Oil formula.
3) Nykaa So Matte Lipstick – Spiced Cabernet 16 M
This dark plum shade by Nykaa is a perfect bold look in the monsoon season. The all new matte collection from the brand is a steal at the prices they are offering. Flaunt it at parties or with your girl's night out looks.
4) Sugar Smudge Me Not Liquid Lipstick in Suave Mauve
This beautiful pink shade is something you will instantly fall in love with. Suave Mauve is the perfect liquid lipstick for the monsoons with a durable and transfer proof formula. Super smooth and easy to glide, it is perfect for your day outings.
5) MAC Ruby Woo
This shade is a universal favorite& my absolute go-to favorite too. We included it in this list since red shades are a must for the monsoon season to brighten up any look. And what better than Ruby Woo for red? This iconic shade suits every skin color and belongs to a brand everyone trusts. We highly recommend you to invest in this one.
So girls whenever the monsoon gloominess comes across you, put on some lipstick and shine!