If you are feeling overworked and low in your life, in general then this article is for you. If you know some basic yoga, there is a 21 day Yoga event being organized in the holy city of Rishikesh. This Yoga retreat shall be a wonderful life altering, positive experience for the yoga enthusiasts.You can forget the struggles of your workplace and family and simply soak yourself fully in this transformational days and its journey.
21 Transformational Days in Rishikesh India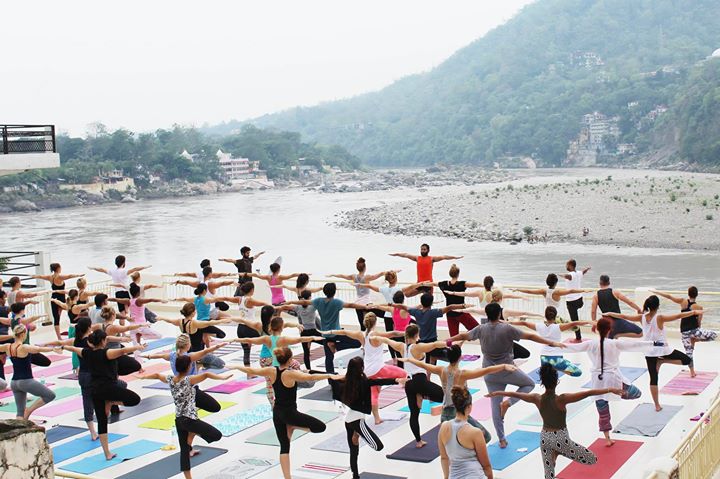 Event details
Eligibility:You need to be at a basic, beginner level in yoga atleast
Medium : English
Duration: 21 Days starting from Mon 28th Aug 2017 – Sun 17th Sep 2017
Objective: To make a person experience the holistic healing power of traditional yoga to experience detoxification and transformation.
The total fee, that is USD 1650, includes yoga sessions and night accommodation for 20 days. You can opt for single or shared rooms. All rooms are bright and vibrant. There shall also be all due provisions for a nutritious yogic, saatvik diet, adventure tours and a lot more.
Daily sessions start at 6AM till 12 PM and would include, the following:
Chanting
Yoga Practice
Yoga theraphy
Relaxation techniques
Philosophy lectures
Meditation
Special Yoga practice sessions on the beach of the River Ganga
Awareness expansion
Lectures and satsang sessions
Emotional unblocking treatment sessions
Power transformation meditation sessions,
Upon successful completion of the 21 day retreat, you shall receive your certificates.Other activities included in this retreat, include:
Visit to the Beatles ashram
A lovely chance to visit the famous Ganga Aarti
River Rafting at Rishikesh
Breakfast at Kunjapuri Temple
Lunch feast at Dhanolti
Visit to the Tehri Dam
Lunch at the Swami Rama Ashram
Mountain Trekking and Snacks
Visit to Waterfalls near Rishikesh
Visit to Rishi Vasishta Cave
Mountain Camping & Bone fire along with night stay
Two Massage sessions for free
Visit to Taj Mahal with night stay in Agra
Visit to India gate
Drop at Delhi Airport on the 21st day
By being a part of this Yoga retreat, you sign up for being a part of the exciting, spiritual and integral transformation. Do not wait anymore as slots will be booked on first come, first serve basis. Book your slots now at Goeventz.com to ensure hundred percent secure payments and confirmed bookings.