It's located near LIC building near the Eastern Express Highway. This new restaurant is based on the idea of traveling and hence the name "The Caravan Menu". At the entrance, you can easily spot the neon sign of the Caravan which is pretty eye-catching.  As the main restaurant is located on the 2nd floor, I recommend the guests to take the stairs either while going up or leaving as the spiral staircase is decorated wonderfully with amazing travel quotes and wall hangings which I personally loved.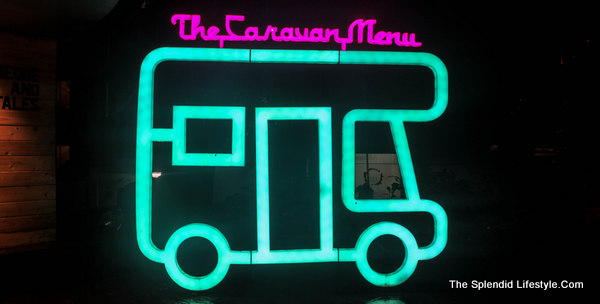 The Caravan Menu is the newest entrant to the number of grill buffets in Thane.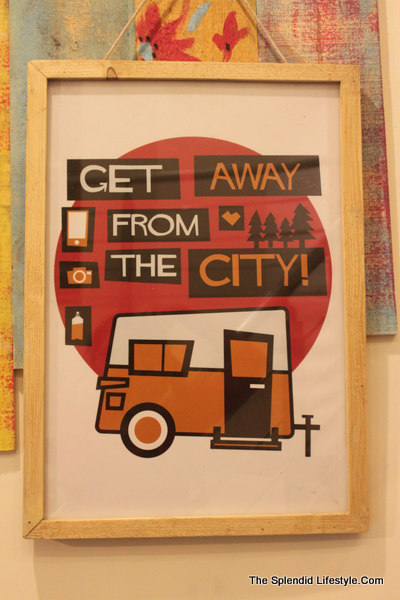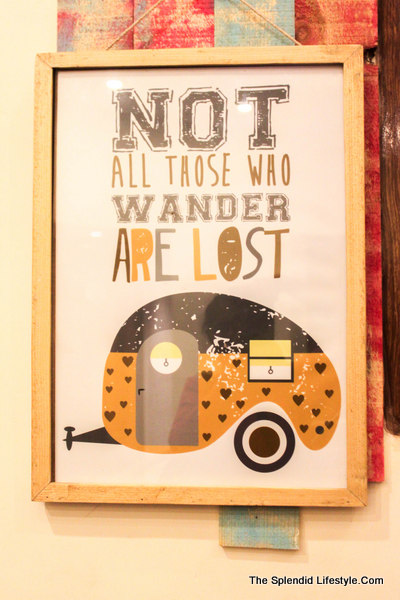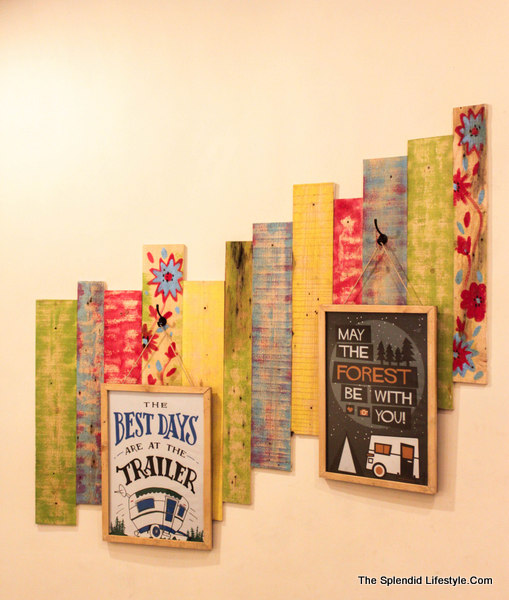 The meticulously planned 5 course meal introduces you to global cuisines at one place in form of a buffet. Once we entered the restaurant, I was welcomed warmly and escorted to the table.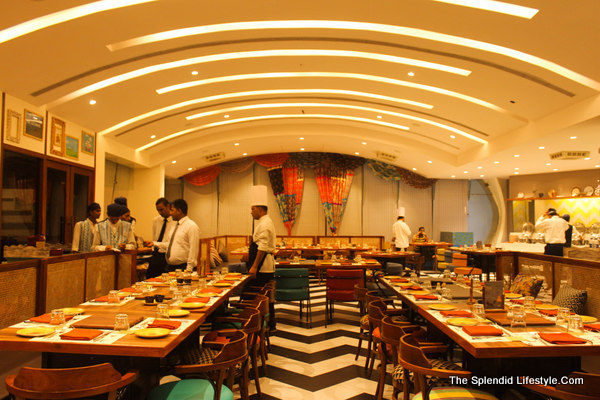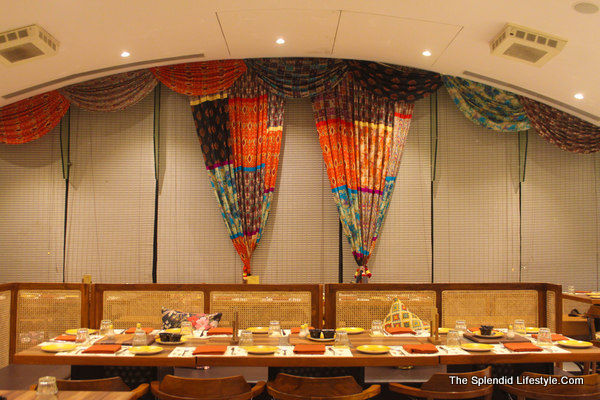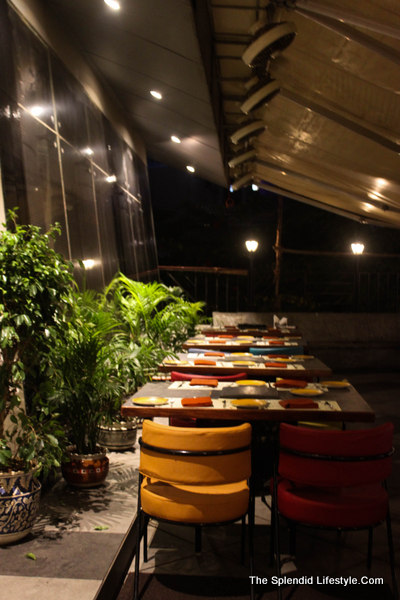 There is an air of sophistication in the entire vibe and ambience of this place with beautiful black and white checks floors and distant seating arrangement of comfortable wooden tables, chairs and couches with colorful pillows. Also, the outdoor seating is quite spacious and the dim lights add a touch of charm.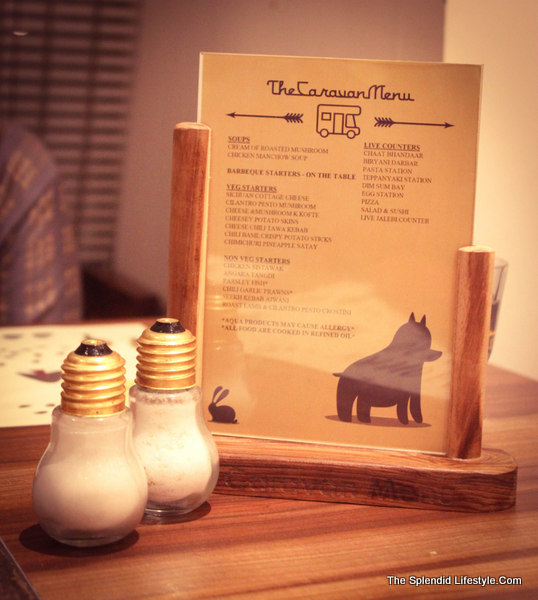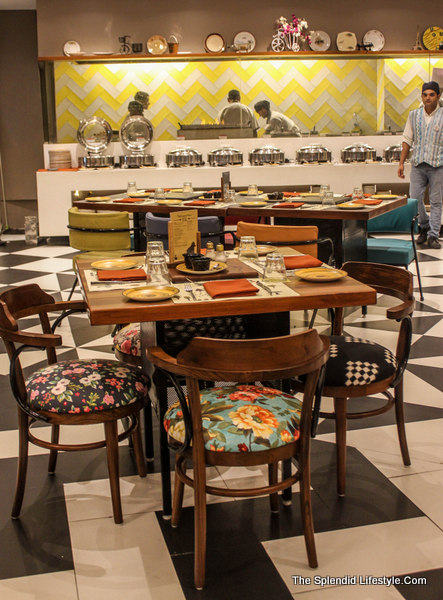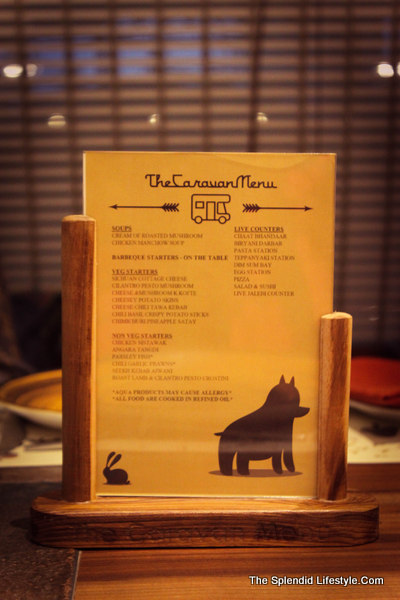 One special thing is there are live counters including Pasta, Biryani, Jalebi, Salads, Dimsums, Pizza, Chaat, and many more dishes. They have arranged a live barbecue grill on each tables so that you can relish your favorite's hot right from the grill on your table. We indulged in a variety of starters including Asian Barbeque Chicken, Peshawari Tangdi, Seekh Kebabs & "Prawns"
Each one was well prepared and was delicious.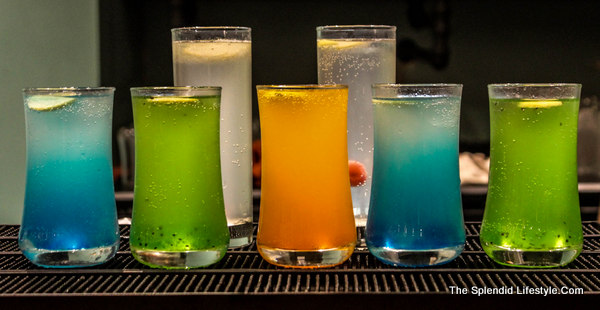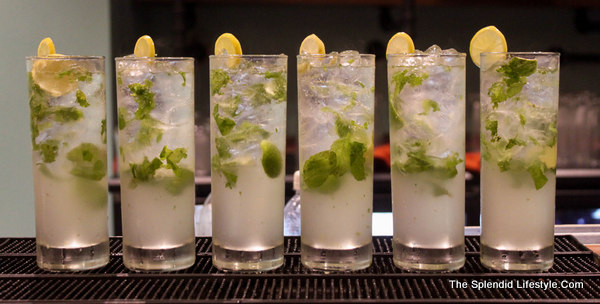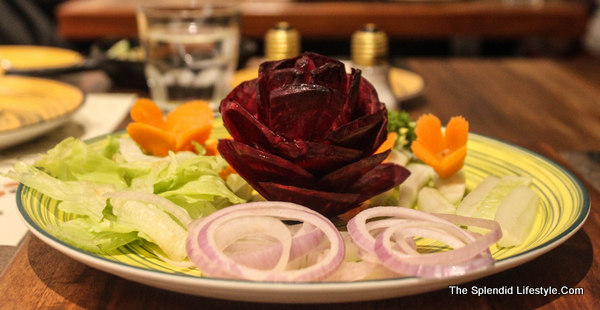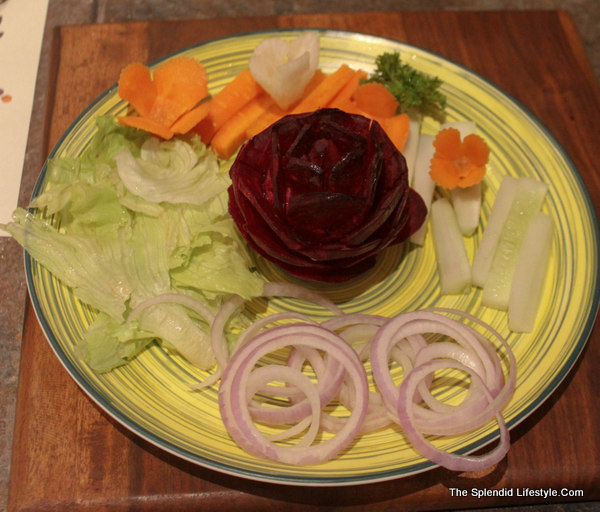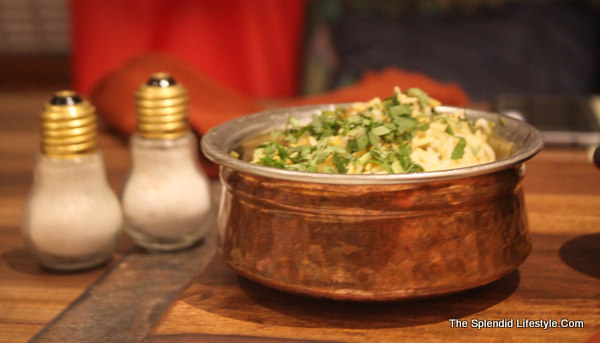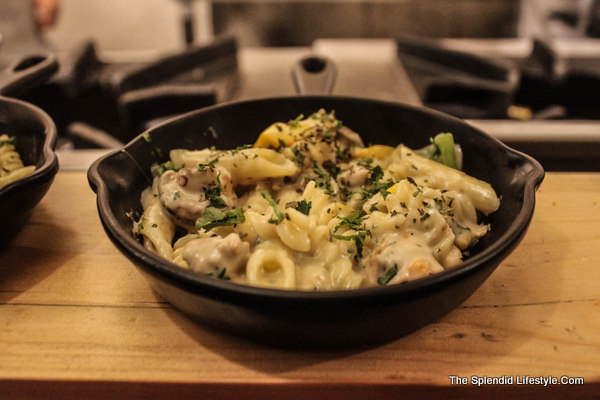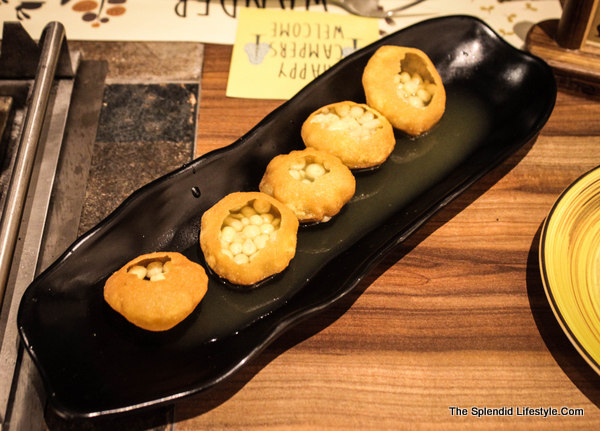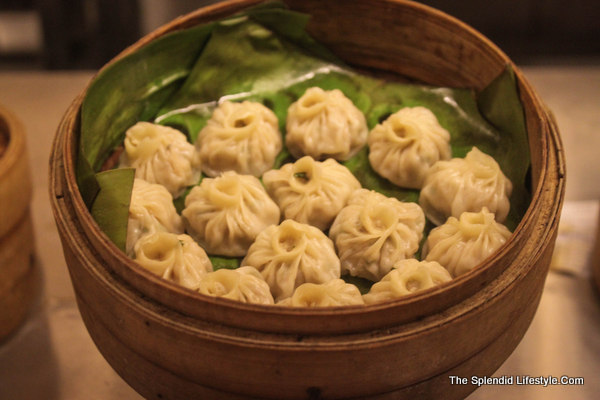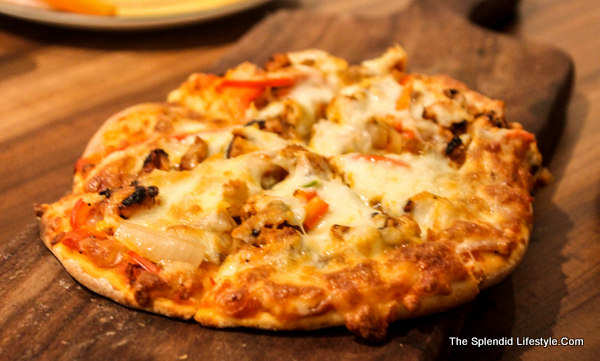 The most amazing of all was the pasta and the pizza at the live counter, the white sauce pasta was perfect and the white sauce was creamy with oodles of veggies and shredded chicken. Pizza was mouth-watering with right amount of crunchiness and toppings. Absolute bliss.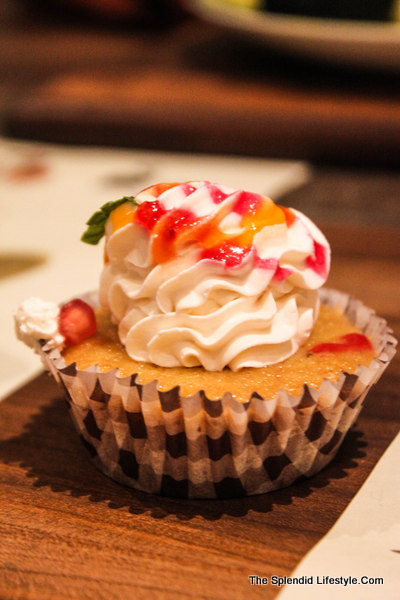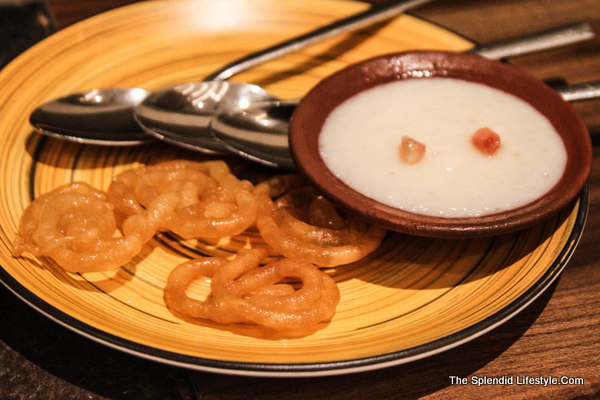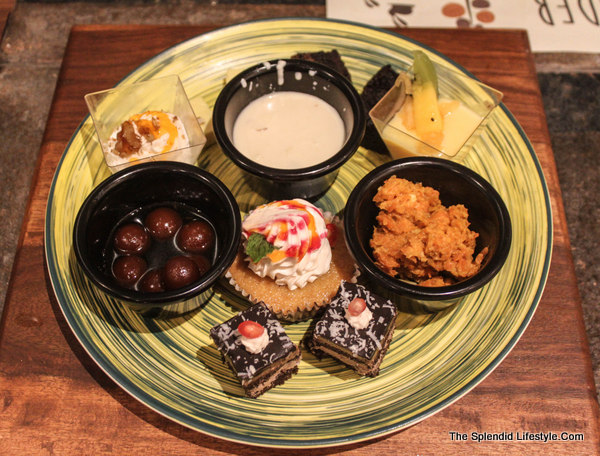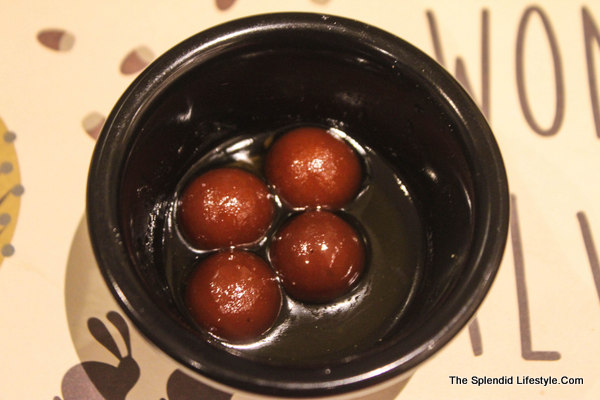 The staff is trained to perfection. They serve with immense care and precision and are very sensitive to customer demands.
So bottom line, the food, service and ambience here is simply amazing. This place is ideal for travel lovers and foodies who are in constant search for variety of global cuisines.