Deciding the type of makeup to buy is one of the toughest decisions to make by girls ever. The right one implies not only matching your skin tone but also your skin type. Otherwise you could land yourself into troubles of skin rashes and other infections as well. Here are some of the easiest solutions that could help you with choosing correct make up: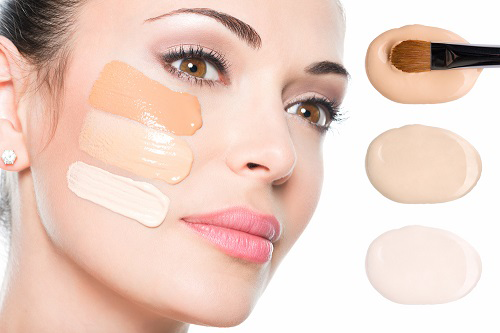 Choosing the Right Makeup
Recognize your skin tone:
Anyone can recognize their own skin tone. The easiest way to find the right tone of your skin is to check out the veins of your wrist. If the veins appear blue, you have a cool tone. On the other hand, if you tend to have greener shades of veins, then you have a warmer skin tone. People, who have both the tones, have a neutral skin tone. Warm skin tone blends better with hues of red, purples and other jewel shades. Cool toned skin goes well with browns, golds as well as greens.
Choose makeup suited to your skin tone:
It is very important that you should choose the right kind of skin make-up. Do not ever commit the crime of using a makeup that does not match your skin tone. However, attractively you may be dressed up for a party, you would still look horrible.
Try to nail a basic look at first:
Do not buy every second makeup that you lay hands on. Stick to the basic eyeliner, kohl, and lipstick. This will save you for the day.
Once mastered the basics, try getting some concealer, foundation or pressed powder:
After you really have got some idea of how to crack that killer look, you can safely play with compressed powder, some concealer and foundation.
Therefore, it is highly recommended that you should abide by all these steps to achieve that perfect look for parties ahead.